One thing many visitors may not know about New York City is that the Big Apple is actually quite green. As NYC & Company prepares to welcome 10,000 people for The Climate Group's 10th annual Climate Week NYC Sept. 24–30, Mayor Bill de Blasio called out the city's green cred as part of his OneNYC strategy.
Mayor Bill de Blasio set the bar high in his remarks at a press conference the first week of August. "We've committed our city to hit the highest goals of the Paris climate agreement. We're divesting from fossil fuels, mandating that our largest buildings cut their emissions, and investing in electric vehicles. Through investments in resiliency and sustainability, we are building a fairer city for all," he said.
NYC & Company President and CEO Fred Dixon explained the commitment this way: "Our goal is to leverage the city's significant and growing sustainability efforts to position the destination as 'the capital city of a responsible world.'"
The fierce focus on managing resources responsibly makes it easier for planners to soften their environmental footprint when bringing a group to the city. Here are three ways to leverage the sustainable investments being made in New York City's hospitality sector.
The Grass Above Our Heads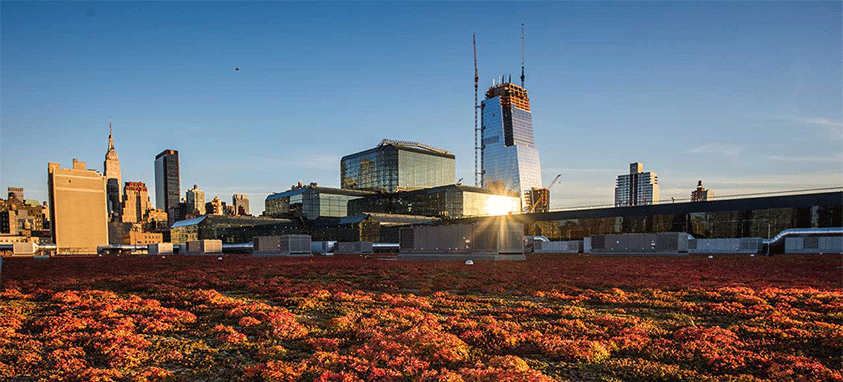 Javits Center, the 760,000-square-foot exhibition center on the banks of Hudson River, is already home to a 6.75-acre green roof that cuts energy use by 26 percent and absorbs storm water. That urban oasis will soon include a 1-acre farm to grow produce that could be served at banquets in the meeting rooms below.
A half-hour away, Brooklyn's Barclays Center is topped by a 3-acre green roof that muffles sound to the arena and reduces water going to the sewer system in storms. Brooklyn Grange manages a network of 30 beehives and green spaces from Long Island to Queens and Brooklyn Navy Yard.
The New York Botanical Garden's Edible Academy in the Bronx recently opened a 3-acre green roof, demonstration kitchen, technology lab and solar pavilion. Closer to the ground, Snug Harbor's 2.5-acre Heritage Farm on Staten Island works with 100 volunteers and opens its doors to 2,280 children to demonstrate best practices in farming, food sources and plant biology.
Stay Green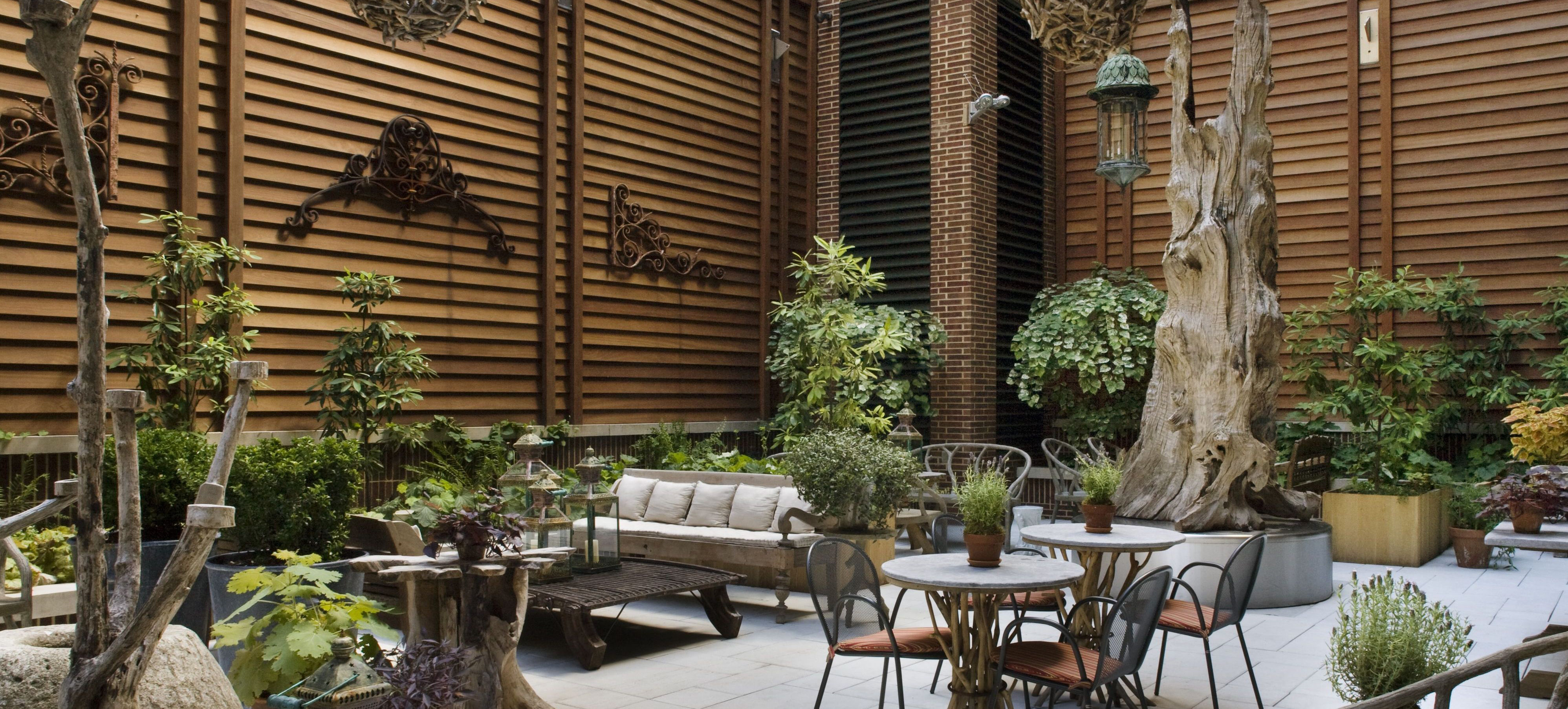 Delegates can sleep easier knowing they are doing right by the planet at many New York City hotels. A total of 29 properties have committed to the NYC carbon Challenge, including 1 Hotel Brooklyn Bridge. The Grand Hyatt New York and The Peninsula New York installed upgraded boilers and LED lighting. The Pierre, a Taj Hotel, participates in EarthCheck, which monitors impacts on the environment. And Crosby Street Hotel was awarded the city's first LEED Gold certification for a hotel building.
For an immersive green experience, consider The Assemblage Hotel John Street, a trip through a mossy arch tucked in the financial district that acts as a portal to a community of health-minded short- and long-term visitors. Meals are communal and plant-based. The bar serves up personalized elixirs. Rooms are apartment-style and augmented by yoga, tea and meditation rooms topped by a rooftop event space.
LEED-Certified Attractions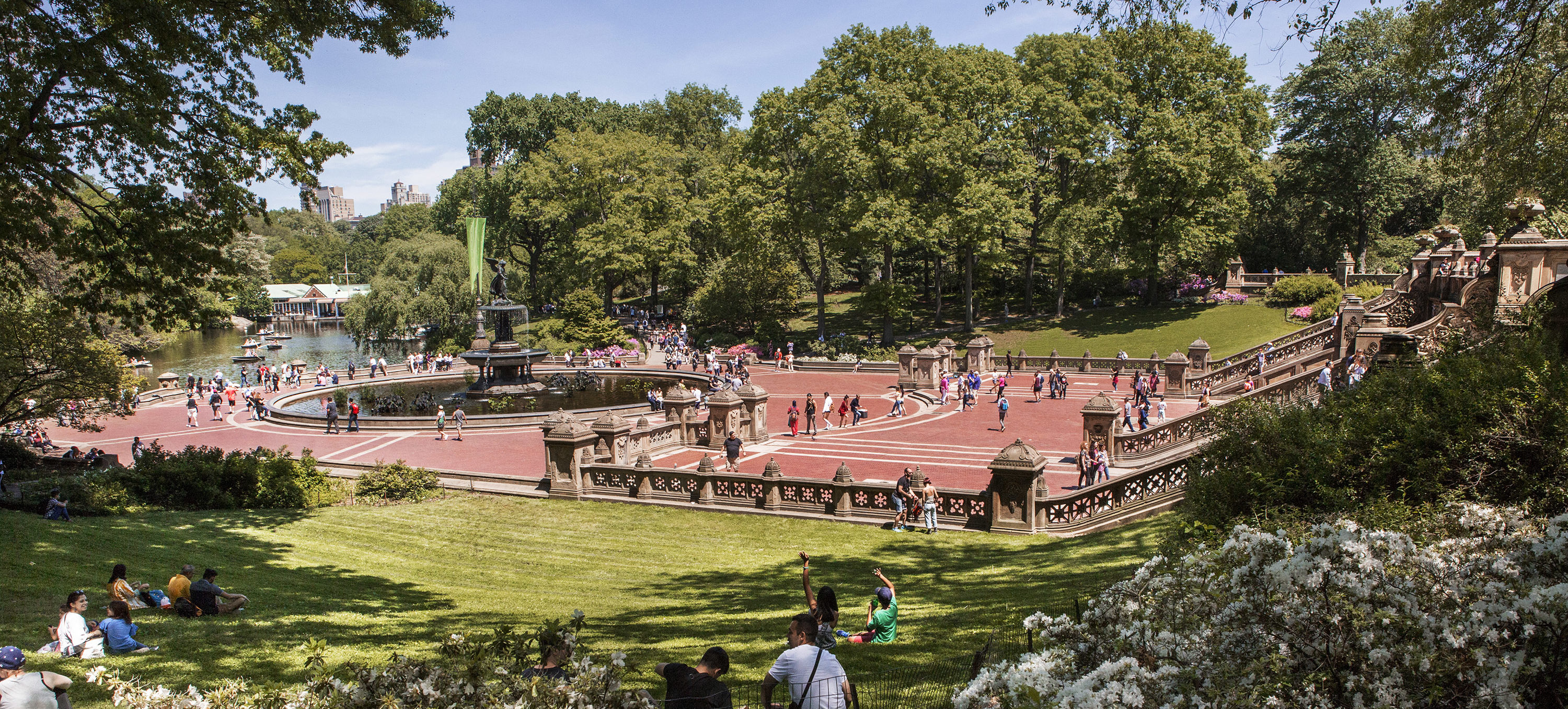 Outside the hotel lobby, many of the most popular sites in the city are also the most sustainable. One World Trade Center is more than an office building and a monument to resiliency. It is the world's tallest LEED-certified gold building. Elevators produce energy through regenerative braking, low-E glass coating reduces heat gain and access to daylight in 90 percent of the building reduces the need for electric lighting.
A 2009 energy efficiency retrofit of the Empire State Building will shave 38 percent off the building's annual energy use by replacing chillers, resealing windows and using innovative lighting fixtures.
The brand-new Hudson Yards development, billed as the largest private real estate development in the history of the United States, is designed from the ground up to minimize impacts on the earth while maximizing green spaces. To be specific, 14 acres of gardens and public spaces will be opened up to the public. Meanwhile, an innovative rainwater-collection system will reuse 10 million gallons per year of water and an on-site, hyper-efficient power plant figure in plans for LEED Platinum certification.
The greenest attraction of them all, Central Park, which welcomes more than 42 million visitors a year, will soon be car-free. And at Battery Park City, pesticides have been banned in favor of large-scale composting.