Plenty of fun activities are on tap again this year for Memorial Day, one of the United States' main days of remembrance and celebration.
Memorial Day's roots extend back to 1868, when Gen. John A. Logan, leader of an organization for Northern Civil War veterans, declared May 30 of that year to be Decoration Day, a nationwide day of remembrance of Civil War veterans. President James A. Garfield made a speech at Arlington National Cemetery while 5,000 people decorated soldiers' graves.
Decoration Day eventually became Memorial Day, and today, people all over the United States remember veterans of all wars by celebrating—as well as relaxing, unwinding and having fun—over the course of the weekend leading up to and including Memorial Day. Here are a few ways to enjoy Memorial Day weekend—Saturday, May 25 to Monday, May 27—in some of the country's biggest cities from coast to coast.
San Francisco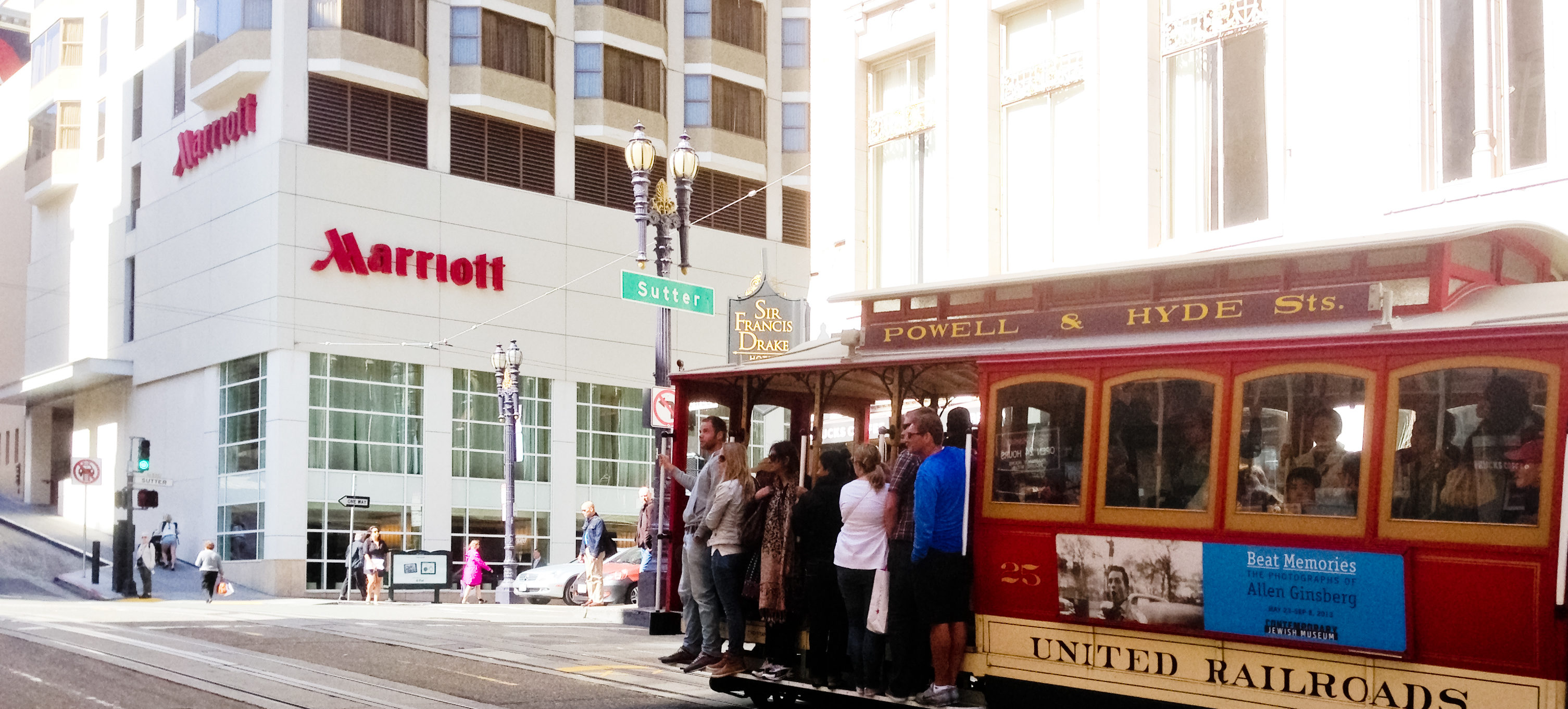 San Francisco will be celebrating with its 41st annual Carnaval event in the Mission District. Held annually, Carnival starts on the morning of May 25 and ends with a big, colorful parade on May 26.
If parades aren't your thing, head to the water on May 26, where Hornblower Cruises will be hosting The Pier Pressure Yacht Party: three bars, three levels and three types of music—hip-hop, house and top 40—for three hours.
For something a bit more patriotic, you can honor U.S. veterans on "floating museum" USS Hornet beginning at 11 a.m. on Memorial Day. Tour the ship and check out a variety of exhibits—including the West Coast's largest collection of Apollo moon mission artifacts—while you're there.
Chicago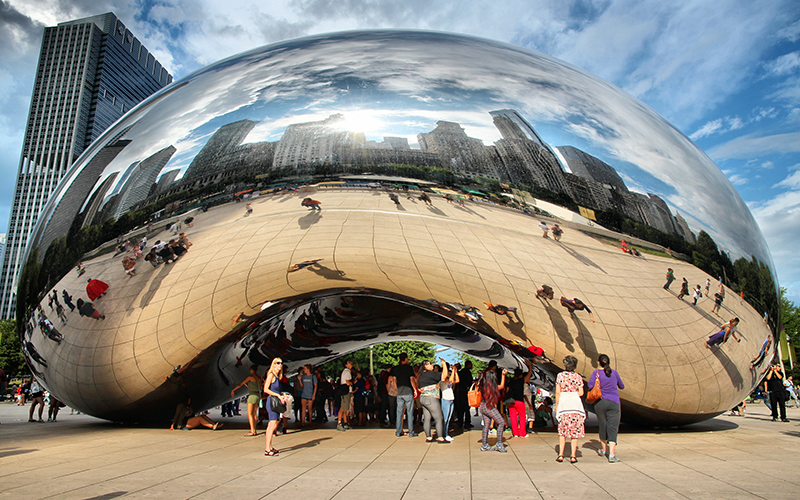 Chicago's famous Navy Pier, six blocks of rides, restaurants and fun, is kicking off summer this Memorial Day weekend with several activities, including a Booze Cruise on the night of May 24, fireworks on May 25 starting at 10:15 p.m. and Rock the Yacht party aboard Mystic Blue on Memorial Day.
Chicago goes all out with its festivals, and there will be no shortage of them on Memorial Day weekend. Mole de Mayo will run the entire weekend. Local chefs and restaurants will vie for top Mole honors while festival-goers sample a variety of cuisines, browse vendors, and enjoy music and performers. Of course, you can put on your own (dance) show at Chicago House Music Conference and Festival from May 23 to May 25. Both festivals are free.
Keep it traditional at Chicago's Memorial Day Parade, one of the largest in the United States, starting at noon on May 25. While you're paying your respects, Portrait of a Soldier Exhibit at Daley Center is worth a visit. The exhibit will be on display until May 31.
New York City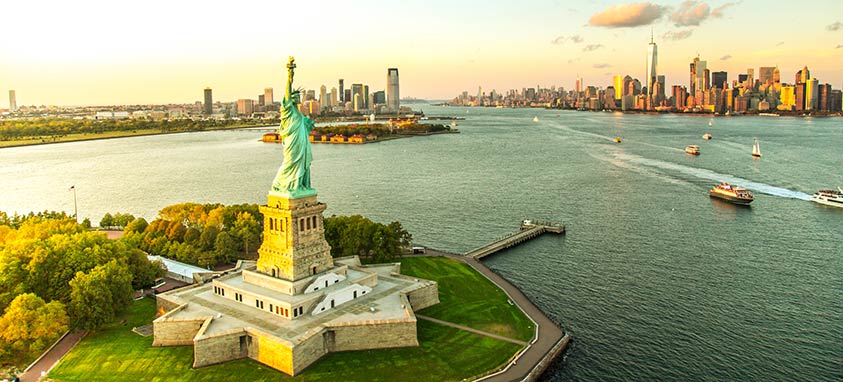 The Big Apple will pay homage to the U.S. Navy, Marine Corps and Coast Guard during Fleet Week. Catch any number of Fleet Week events throughout New York and surrounding areas May 22–28. The highlight of the week is the Memorial Day ceremony, which includes the unfurling of a 100-foot-long American Flag and a military flyover.
In between Fleet Week events, snag a seat at New York Philharmonic Orchestra's Annual Free Memorial Day Concert. The hourlong concert is free.
With multiple Memorial Day parades throughout New York City, you won't be able to miss one. Every borough in the city will have a parade, except Manhattan. The largest will be in Queens at 2 p.m. The 152-year-old parade in Brooklyn will start at 10 a.m. and end with a memorial service and a 21-gun salute by the U.S. Army.
Philadelphia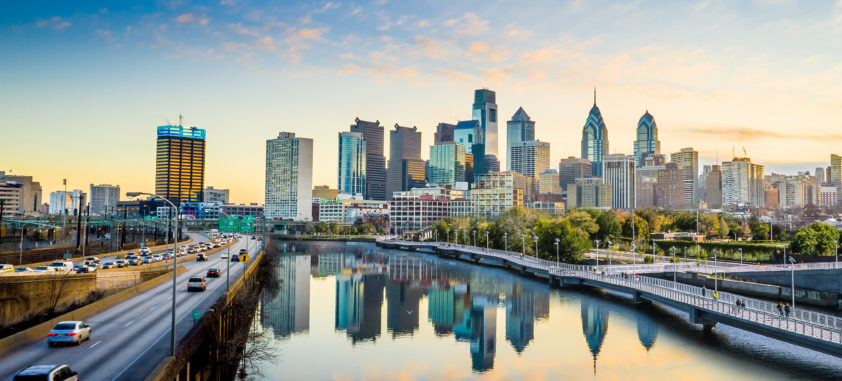 Philadelphia's Spruce Street Harbor Park will be celebrating Memorial Day weekend with a three-day festival, Unifestival. In addition to the usual hammocks, bocce ball courts, choice cuisine and drinks, boardwalk and floating gardens, the festival will feature live music, crafts and a fireworks show on May 25.
You can also catch fireworks at The Independence Seaport Museum after touring the museum and the historic ships, Cruiser Olympia and Submarine Becuna all day On May 25.  The fireworks will start at 9:30 p.m. on Delaware River Waterfront.
One of the city's favorite Memorial Day weekend events,  Sail Philadelphia, will take place May 24–28. Eleven tall wooden ships will drop anchor in Penn's Landing for the event, which will start with the Parade of Sail. Tour the ships and enjoy sailing excursions, live music and entertainment, food from a variety of vendors and brews from three beer gardens.
Washington, D.C.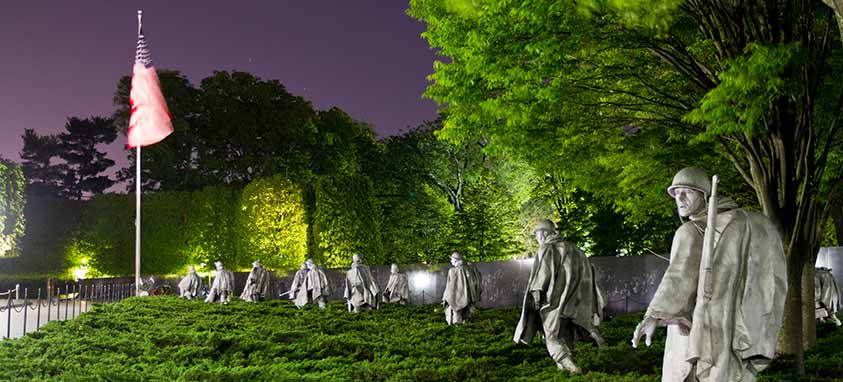 A can't-miss for Memorial Day weekend in the nation's capital, the National Memorial Day Parade features hundreds of veterans from World War II through Operation Iraqi Freedom.
The Memorial Day Concert is a popular national tradition. Held on the West Lawn of the Capitol Building, it features a variety of all-star acts, tributes to U.S. military service people, military music events and The Armed Forces Color Guard and Service Color Team. Don't want to fight the crowd? The concert will be shown on PBS and streamed on YouTube. This will mark the event's 30th year.
Of course, Washington, D.C., has no shortage of monuments and memorials to visit this Memorial Day weekend. The Navy Memorial will have a wreath-laying ceremony featuring the Navy Band and Ceremonial Guard on Memorial Day. On May 25, you can see how President Abraham Lincoln arrived in Washington during a two-hour walking tour of his life and death in D.C. And you can remember fallen World War II soldiers on Memorial Day at a ceremony hosted at the World War II memorial, starting at 9 a.m.