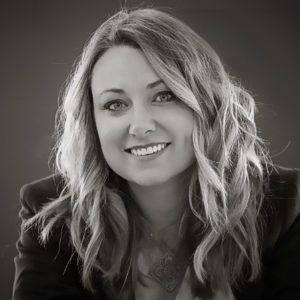 Smart Meetings 2019 Planner of the Year Megan Finnell, CMP, stumbled upon the insight that led to creating more effective meetings. As director of meetings and conferences at Medical Group Management Association (MGMA), she was trying to identify pain points for her 4,500 attendees and stakeholders. That forced her to think about each moment of the show in strategic ways.
"I began taking moments of the show schedule and asking myself: In this moment, what does an attendee want? What does an exhibitor/sponsor want? What do we want as an organization? What do our additional stakeholders want?"
What she realized is that at a number of points in the program, no one was getting what they needed. During the 15-minute break, for instance, the attendees wanted to get coffee, use the restroom and get settled in the next session. But refreshments were a 10-minute walk each way with lots of distractions between the two points. Meanwhile, sponsors wanted attendees to stop and talk. MGMA wanted attendees to talk to sponsors and get to the session early to be scanned and ready to go. "We weren't really giving them a break, but we called it that," she said.
Something had to change.
A New Year
These wasn't a lot she could do that year, but for the annual conference up this October, Finnell created a spreadsheet that listed each step in the attendee journey over the duration of the event with a column for each stakeholder—attendee, sponsor, event owner—to note what they needed in that moment and a column for what could be done to accommodate that. She called the process Empathetic Design.
"It forced me to slow down and consider the competing factors in each moment and identify how to change them in the future," she said. The team realized they needed to change things up. "It allowed us the structure and accountability to move outside of 'what we've always done' and really focus on what our entire audience wanted and needed in any given moment," she said.
The team moved intensive learning sessions to early in the day when people are more engaged and scheduled longer exhibit hall hours over lunch with intentional activities and peer-to-peer learning on the trade show floor. They even created a video about how to talk to exhibitors to get the most out of the experience.
The focus was making sure that everything that happens on stage "ignites excellence" and if it is not doing that, eliminating it. "That goes for trooping the board on stage to be recognized," Finnell said. "We had to ask: 'Is there a better way and what does it mean to the audience?'" A lot of times associations see the annual meeting as a celebration of the organization, but to gain more audience, organizers have to think about audience needs at all times. "They are paying to be there and it has to be relevant to them; it is not about us," she said.
That audience-first thinking led to some painful conclusions. "We took a lot of risks this year and hope it will resonate with attendees," she said.
Success will be measured based on attendance, engagement, surveys and evaluations.
Stage Set
The change did not happen overnight. As an organization, MGMA had been trained in experience design thinking starting in 20a5. That common language helped to get buy-in from all levels of the team. "When business development understands the 'why,' they are still worried, but they are aligned," Finnell said.
She is quick to stress that big changes don't happen overnight and they don't all have to be done at once. As a trained musician who used to play in a rock band, Finnell suggests focusing on the transitions. Practice as much on transitions between songs as the songs themselves. Just as a band might start with a rock anthem, and with the same intensity move to a ballad with one person on the piano, a conference has to manage the energy of the program to keep people engaged. "You have to be able to take them on that journey. We can't plan just the pieces, but minute-by-minute what the attendee is experiencing at any given moment. The result is a transformative experience that flows," she said.