Whether walking 10,000 steps, working at a standing desk, lifting weights or hitting the yoga studio, wellness, in its many forms, has been getting increased attention over the last few years—attention unlikely to stop anytime soon. People around the globe have become more health conscious—even before Covid sparked obsession with cleanliness—and the proof is in the numbers.
In 2021, the global wellness industry's estimated worth was $4.5 trillion and is projected to continue a 5-10% increase year-over-year, culminating in a worth of $9 trillion by 2040, according to Delaware North. Wellness tourism currently accounts for roughly 17% of the travel industry's total spend and is growing faster than any other travel sector.
Another space has received increased attention over the years: the spa. Lacey Matsumoto, Four Seasons Resort Lanai's new spa director for its Hawanawana Spa, has witnessed this trend.
"In the last two years there has been a heightened need for mental and emotional wellness, as people move towards living a more healthy and meaningful life," Matsumoto says. "Removed from their daily routines, we are finding guests are more open to new experiences that are truly going to benefit them. Attendance over the years has gone from one extreme to the other. Covid and the health crisis hit the spa industry really hard, however, as we move toward normalcy, we are seeing an increase in guest visits."
Read More: 5 Major Wellness Trends for Meeting Planners to Know Now
Not only are leisure guests finding themselves incorporating more spa and wellness into their stays, but so are corporate groups.
Matsumoto says they're incorporating more wellness programming into their visits, with activities like traditional yoga and meditation classes, to more innovative classes like aerial yoga, sound healing and cocoon meditation (meditating while suspended in an aerial silk). "Companies are increasingly more aware of the benefits of wellness and taking care of their employees and are open to ways to incorporate activities into programs," she says.
This increased incorporation is reflected in the wider United States population, as well; 50% of U.S. consumers report wellness as a top priority, an 8% increase from 2020, a study by McKinsey & Company found. This desire for wellness is most prevalent in millennials and Gen Z, who surveyed at a rate 6-7% higher than the average consumer.
How Groups Can Incorporate Wellness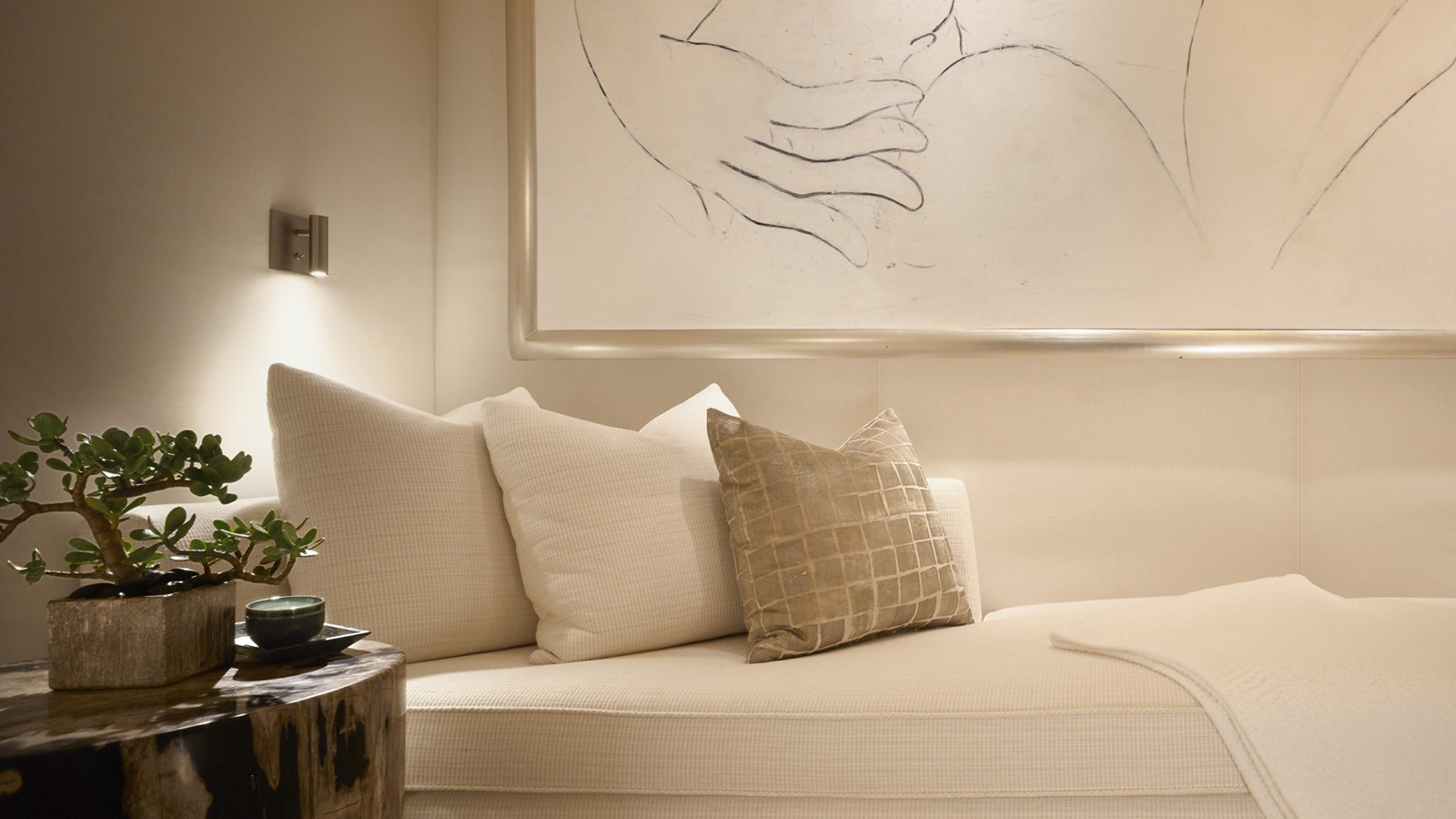 Companies can, and often do, offer spa treatments as an activity during their stay, but Matsumoto says there are more ways to leverage spa and wellness during group stays, whether the need is prompted by time constraints or to give a wider range of options for frequent spa goes and non-spa goers. She offers some suggestions.
"Look to breakout sessions or a wellness lounge between meetings where the spa provides mini sessions," she says. "Provide wellness amenities for guests to use in room (facial kits, bath soaks, etc). Offer poolside services, 30-minute neck and shoulder massages while guests are relaxing at the pool is a great way to relax and de-stress while still enjoying coveted pool time."
Matsumoto also recommends looking beyond the typical spa location. Four Seasons Lanai offers yoga and meditation classes on its Manele Golf Course, which she says is a beautiful private location for its overlook of the ocean. There's also tailored golf classes, where instructors highlight specific muscle groups and movements for better performance. Matsumoto says it's a great way to include guests who may not normally sign up for a class.
For meeting professionals who have first-timers in the group, Matsumoto has recommendations.
Read More: Simple Wellness Activities Can Go a Long Way at Your Next Meeting
"Plan to arrive approximately 30-45 minutes prior to your treatment time to tour and enjoy the facilities, she says. "I would recommend a Swedish, Lomi Lomi or signature massage to allow the therapist to customize the pressure and massage to their specific needs.
"These modalities are a wonderful introduction for someone receiving a massage for the first time. This allows the guests to comfortably relax while evaluating if deeper pressure or a more specialized treatment is needed for future massages. Let attendees know if tipping is included in treatment, so there's no worry."
The Future of the Spa
Beyond the increasing financial value of the wellness industry, its future is also a story of transition from an activity for the few to an activity for the many, from a one-off experience at a resort to a lifestyle conducive to longevity.
"Something once perceived as a luxury is moving into a preventative and prescriptive medicine, as people are more aware of the benefits of massage, health and wellness, fitness and meditation," Matsumoto says.
"Guests' expectations are shifting toward a more scientific and evidence-based wellness to promote a deeper healing. Guests are looking for experiences that are truly going to benefit them. Spas are starting to partner with different medical aesthetic providers as guests are expecting more results-driven and long-term benefits. Wellness is moving towards a more individualized definition, as people are looking to live in the most healthy way possible."