Jaki Baskow reflects on celebrity booking trends in the top convention city
In the 45 years talent broker Jaki Baskow has been booking celebrities in Las Vegas under the Baskow Talent brand, a lot has changed. Prices, for one. "Since some of these entertainers have gotten residencies here, their prices have gone sky high," said The Queen of Las Vegas in an exclusive interview with Smart Meetings.
But the woman who has recruited big-name talent such as Billy Bob Thornton's The Boxmasters and Kevin Costner's Kevin Costner & Modern West, worked on more than 600 movies and TV shows, and partnered with hospitality companies such as Caesars Entertainment to book corporate speakers and entertainment says groups don't always have to pay full retail price. Although prices may sometimes look out of reach, when it comes down to it, Baskow has found that people are willing to negotiate a lot of the time, especially when a connection has been made with the client.
Read More: Las Vegas Visitors Trending Younger: Highlights from LVCVA Board of Directors Meeting
"If I have a client who wants somebody, and they tell me what their budget is, I will go after them. I will always go ask," she said.
Love of Impact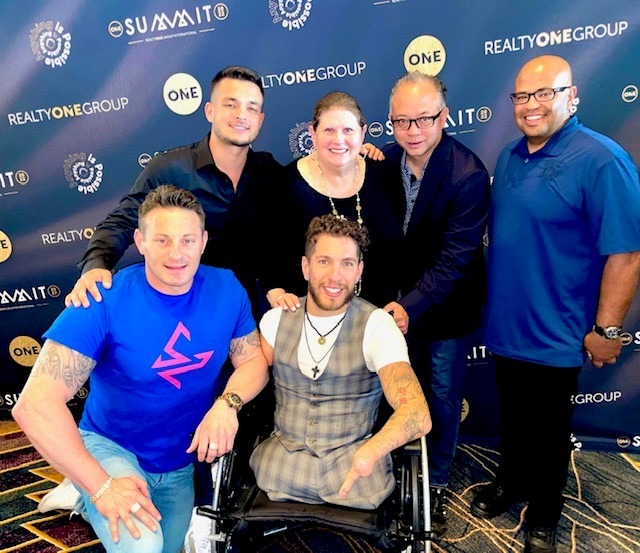 Baskow said she is just as motivated now as she was when she packed her bags and moved to Nevada in 1976 from her hometown in New Jersey. "I wake up passionate, I'm still passionate about doing it every morning. And I love putting people to work. I love entertainment," she says.
Another element of the business that gets Baskow going is the impact made on audiences from the events she orchestrates. "I meet these amazing people, whether it be an entertainer or a speaker, that have stories, and you see people in the audience crying and feeling good and releasing stress."
Read More: Smart Chat: Marriott's Julius Robinson On Winning the War for Talent
Baskow singled out Nick Santonastasso, who opens for Tony Robbins as an example of a transformational speaker who was born with Hanhart Syndrome, a genetic disease that results in the malformation of limbs. "He's the best speaker I've ever booked. He has made people laugh and cry and release things they were harboring their whole life," she said.
Baskow credits working with successful speakers like Santonastasso for helping her stepping out of her comfort zone. "I've been blessed to meet all these amazing people and pass on experiences, because isn't everything an experience when you're attending a meeting or you're going to a concert?" she asks.
Baskow is a firm believer in setting sights high and working hard to achieve them. "That's how you're successful in life," she said. "You have to just reach for it. Because nothing is unreachable. We can have whatever we want."