New PURE Local Services tool builds RFPs for activities, decor and transportation
What if sourcing activities, decor and transportation were as easy as checking boxes to produce an RFP for a venue? That is the vision of Fiona Volmrich, CEO of PURE Local Services, based in Park City, Utah. When Covid hit, this serial entrepreneur started building a database of local services in cities around the country tied to a platform that would inspire, organize and help planners be more efficient by producing editable presentation-worthy proposals with photos, fun facts, contact information and detailed costing auto populated in as little as 20 minutes.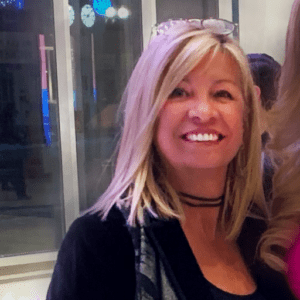 Since then she has expanded the number of cities to 12 with help from associates in each location who keep offerings current and are always searching for fresh, seasonal ideas. She plans to expand to 25 by the end of the year.
She has been building the platform by using it for her DMC clients and soft launched to others. "As more people use the tool, the ideas and credibility grows," she said. She envisions access to case studies and reviews so planners know what worked for others in the area and what they say they would do different next time. Thinking of a Coachella theme for a Palm Springs event? She has pictures of the cute seating right down to the rainbow throw pillows so it is easier for the CEO to envision.
Read More: Year of the Sustainable RFP
Sounds like a third-party planner's secret weapon, right? Just as you might make a look book for the top three or 10 destinations with images, square footages and prices, this makes it easy to show what is popular, creative and available when the client needs it. The Artificial Intelligence engine can drill down as detailed as the cost for the bus per person per hour or as high as the bottom line only and can be adjusted easily on the fly as the number of attendees or price of chicken changes.
"When you aren't wasting time formatting your margins on the proposal, you can think the big thoughts creatively," said Volmrich.
Volmrich explained that the time has come for a tool like this. She stressed that it isn't a big marketplace of third-party sellers. It is a functional, curated package generator to manage data, information and vendors. "I don't think you can do it by hand anymore," she said.
"Millennials, who will largely be the buyers of the future, make all kinds of decisions based on the advice of perfect strangers, this speaks to that desire for authentic feedback," she said. The platform makes it easier to support small local vendors, an authentic touch a lot of planners—and attendees—are looking for right now.
The tool also satisfies the compression of the planning window now being felt in the events world. "You no longer have two weeks for a proposal because Google stepped in the way of that," Volmrich said.
She is adamant that big tech companies aren't going to be able to come in and build something that captures the nuances of what meeting professionals need, all the little things they have to consider every day. "Automation is littered with the bodies of technology companies that don't understand our unique industry," she said.
Trend Spotting
One side effect of the evolving database is that it tracks what is resonating with groups. We asked Volmrich to share the trends PURE Local Services is seeing.
Read More: 25 Pivotal Hospitality Trends from 2022
1. Authentic and interesting activities: Participants want something new and different and really like being connected to the local community. Giveback programs are very important to clients.
2. Flexible decor budgets: Highly themed events, especially outdoors or at off-site venues with classy, textured linens or natural tables and lush low centerpieces. Photo vignettes with subtle, branded custom backdrops are very popular.
3. Palm Springs and Denver are smoking hot as destinations, and while groups seem to be a little bigger, meeting length is often a little shorter and no weekend travel.