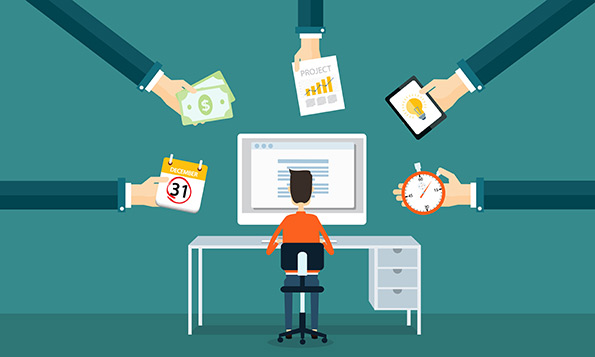 CareerCast.com has compiled a list of what it believes are the 10 most (and least) stressful jobs. They came up with their rankings after examining 11 different job demands, including travel, deadlines, working in the public eye, physical demands and hazards, among other factors.
Many jobs that made it into the Most Stressful category are obvious: firefighter, police officer and airline pilot. As CareerCast points out, such individuals regularly put themselves in danger, and are often directly responsible for ensuring public safety.
However, it may come as a surprise to learn that event coordinators came in No. 8 on CareerCast's Most Stressful Jobs list! According to CareerCast, "event coordinators must ensure such gatherings as seminars, weddings and parties go smoothly. Because setting up these events means meeting strict deadlines, and the groups involved can span a wide range of attendees, the stress associated with this job can be high."
CareerCast also ranked what it believes are the least stressful jobs. While it acknowledges that no job can be completely free from stress, the job database site gives high marks to careers where individuals can set their own schedules and help others, one-on-one. They point out that such jobs are personally rewarding and often have controllable workloads.
Below are the rankings. To read the complete story, visit www.careercast.com
MOST STRESSFUL JOBS:
Firefighter
Enlisted military personnel
Military general
Airline pilot
Police officer
Actor
Broadcaster
Event coordinator
Photo journalist
Newspaper reporter
LEAST STRESSFUL JOBS:
Hair stylist
Audiologist
University professor (tenured)
Medical records technician
Jeweler
Medical laboratory technician
Seamstress/tailor
Dietician
Librarian
Forklift operator