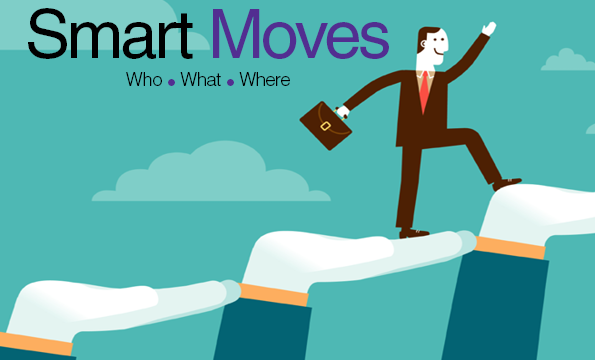 Hilton Worldwide Promotes J Peter Lynn to San Diego Area GM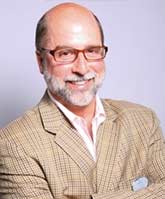 J Peter Lynn, general manager of Hilton San Diego Bayfront, has been promoted by Hilton Worldwide to a regional management position in San Diego. Lynn, who has more than 30 years of experience in the hospitality industry, has worked at Hilton San Diego Bayfront since 2008. Under his management, the hotel has received numerous awards. Previously he served as general manager of The Palmer House – A Hilton Hotel.
"Along with his many years of experience, J Peter Lynn brings an innovative perspective to every property he has opened or renovated," says Timothy A. Benolken, senior vice president, hotel operations, Hilton Worldwide. "As San Diego continues to rank as a top destination in the U.S., we are confident Lynn will lead our hotels into being the top choice for every traveler."
In addition to the Hilton San Diego Bayfront, Lynn will oversee Hilton La Jolla Torrey Pines, DoubleTree by Hilton Hotel San Diego Mission Valley and Embassy Suites La Jolla.
---
L.E. Hotels Names Melissa Brown Director of Sales, North America
Melissa Brown has joined L.E. Hotels as its new director of sales for North America. L.E. Hotels is a premier collection of approximately 200 independently-owned and operated properties in 23 countries. Brown has more than two decades of experience in the luxury hotel and lifestyle industries, and senior leadership experience at both independent hotels and global brands.
She previously served as vice president of sales and marketing for the Trump Hotel Collection; vice president of global account management and business development for Hotel Connections; and director of brand marketing worldwide for the St. Regis and W Hotels.
"I am confident that Melissa's enthusiasm and pragmatic approach to driving sales and building client relationships will greatly impact the company's expansion," said L.E. Hotels founder and chairman, Efrem Harkham. "As L.E. Hotels embarks on its next phase of growth, Melissa will play a pivotal role in accomplishing our revenue goals."
---
Kimpton Hotels & Restaurants Appoints Mario Busquets Director of Sales for NYC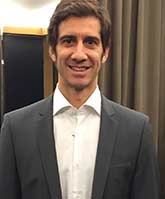 Kimpton Hotels & Restaurants has appointed Mario Busquets director of sales for all New York City properties; the Eventi, Ink48, 70 Park Avenue and The Muse. Based out of The Muse, Busquets will lead strategic direction, management and business development of groups, banquets and city-wide conferences at the four properties.
Busquets has spent more than 20 years in the hospitality industry in the U.S. and abroad. Previously, he worked at the W New York as director of sales and marketing. He received his Bachelor's Degree in Hotel Management and Administration at the Escola Superior D'Hosteleria de Catalunya in Barcelona, Spain.
"Mario joins our Kimpton team in New York City with an impressive hospitality and sales experience background in the luxury boutique sector," said Shannon Spillett, Director, NYC Marketing and Development Marketing, Kimpton Hotels & Restaurants. "As Kimpton continues to enhance its global group efforts with the recent launch of Kimpton Instant Meetings, I believe Mario will bring a fresh perspective and develop exciting, revenue-generating ideas to support the goals of the city."
---
Marcus Margerum Joins Atlanta CVB
Marcus Margerum has joined Atlanta Convention & Visitors Bureau (ACVB) as vice president, government and community affairs. He most recently served as vice president, marketing & communications for the new Atlanta Hall Management -College Football Hall of Fame and Chick-fil-A Fan Experience. Prior to that, he spent seven years as vice president of marketing & sales for Zoo Atlanta.
He is a past president of Hospitality Industry Professionals Atlanta, an organization dedicated to the growth of diverse leadership in Atlanta's hospitality industry. Margerum is also past marketing committee chair for the Association of Zoos and Aquariums and former chair of ACVB's Attractions Task Force.
"Marcus' extensive background in hospitality and his strong relationships with key industry stakeholders lend a natural transition to his new role at ACVB," said William Pate, president and CEO, ACVB. "We're thrilled to welcome Marcus to ACVB."
---
Hyatt Regency Tysons Corner Center Brings Aboard Erica Stevens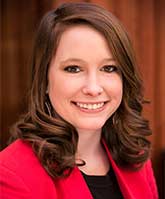 Hyatt Regency Tysons Corner Center, scheduled to open this spring in Tysons Corner, Virginia, has hired Erica Stevens as marketing communications manager. Stevens has a background in marketing, public relations and social media. She previously worked with Fleishman-Hillard, Indiana Department of Child Services, and boutique public relations and marketing firms. She holds a Bachelor of Arts degree in Public Relations from Ball State University's College of Communication Information and Media and Ball State University's Honors College in Muncie, Ind.
"Having Erica on the Hyatt Regency Tysons Corner Center team will heighten our message and help us reach local, national and international traveler," said Daniel Amato, general manager of Hyatt Regency Tysons Corner Center.
Hyatt Regency Tysons Corner Center will be connected directly to Tysons Corner Shopping Center and the new Tysons Corner Metrorail station. The new hotel will have 300 guestrooms, 15,500 sq. ft. of meeting space including a 7,000-square-foot ballroom, a restaurant, bar and lounge, and a pool with a fitness center.