CasaMagna Marriott Puerto Vallarta Resort & Spa has a special amenity to attract incentive travel groups: tequila.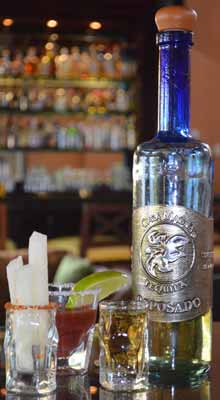 Sometimes the hotel's 433 guest rooms, 9,000 sq. ft. of meeting space and ocean views just aren't enough. So the resort makes its own tequila. It harvests blue agave, the key ingredient, from the hotel grounds.
CasaMagna is one of only a few resorts in the world with its own brand. It makes three types—blanco, reposado and anejo—distinguished by color, flavor and price. Figure $40 to $120 a bottle.
To help take team building to a higher level, the hotel offers tequila tasting and education to gatherings. Small executive groups can take a class in a new, private herb garden. The resort's tequilero—like a sommelier, but with a different specialty—makes sure students receive a proper education.
Quiz Time. Ready?
This might be a good time to pause and test your tequila knowledge. Here are three questions to measure your mastery:
1. According to Aztec legend, the first agave plant grew from the remains of Mayhuel, the goddess of fertility. True or false?
2. Mexican law dictates tequila must age in an oak barrel. Yes or no?
3. Once a tequila bottle is empty—and this has been known to happen—you are supposed to break it. Uh-huh or uh-uh?
If you answered True, Yes, and Uh-huh, then congratulations! You aced the test. You can pick up your free bottle of… well, not actually. But your tequila acumen might get you advanced placement in Casamagna's Secretos de la Familia Tequila Education Program.
The 13-year-old program has a loose admissions policy. If you sometimes find yourself spelling tequila with two L's—as in tequilla—it's not a problem. You're in.
"Whether you're new to tequila or a seasoned expert, there's a level for you," the program brochure assures guests. "Choose from Tequila 101, Tequila 2.0 or Tequila Snob."
Resort General Manager David Gauna offers another educational tip for students: "Tequila should be sipped, not shot."
This should come as good news if you have a meeting in the morning.