March Madness is in full swing! For those not familiar with the sporting event, it's the premier single-elimination tournament for men's college basketball teams. In its current format, 68 Division I National Collegiate Athletic Association (NCAA) teams compete for the championship each year. The games are played at a number of different sites around the country. This year, games are being held at some seriously delicious foodie destinations. If you are considering planning an event in one of them, we've got the best food and drink orders ready for you.
P.S. Wishing you the best of luck with your brackets!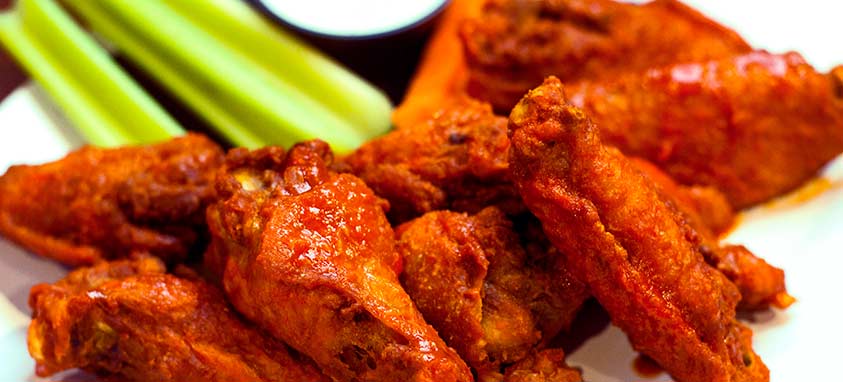 Buffalo, New York
Buffalo is home to a booming food truck scene, 21 acres of historic waterfront, a four-season climate perfect for outdoor enthusiasts and, best of all, the creator of the Buffalo wing—the quintessential food of sports-viewing parties all over America.
Food: Buffalo wings
There are several conflicting stories as to how Buffalo wings were invented, but there's no doubt they came from Buffalo, New York. If you're in Buffalo, you better have this classic finger food.
Drink: Pac Gem IPA from Resurgence Brewing Co.
Resurgence Brewing is one of the top craft breweries in Buffalo. Its Pac Gem IPA is a single-hop IPA that features fruity hints of papaya and prickly pear.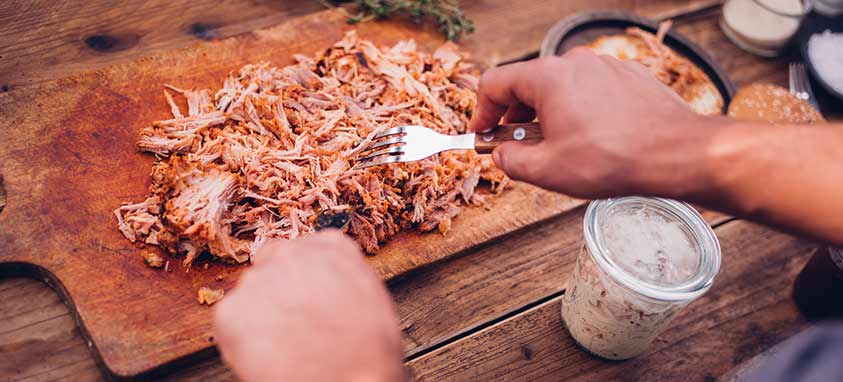 Greensboro, North Carolina
The historical city's namesake, Major General Nathanael Greene, was a war hero who led rebels in the Battle of the Guilford Courthouse. Fun fact: Greensboro is also home to The Barn Dinner Theater, the longest continually operating dinner theater in the United States.
Food: Pulled pork and coleslaw
Barbecue food is characteristic of the South, but North Carolina has a distinct and controversial history with the cuisine. In fact, some say Rufus Edmisten lost the election for governor in 1984 because he called barbecue "that damnable stuff." Whether or not barbecue dictates your political decisions, North Carolina is seriously good at it.
Drink: Catdaddy Carolina
Being in the South and having the small Piedmont Distillers nearby is as good a reason as any for a spiced 'shine drink. It's not the illegal stuff—just moonshine-flavored whiskey, so it can actually be ordered in a bar. The taste has been described as spicy and sweet with an apple pie and vanilla spice finish.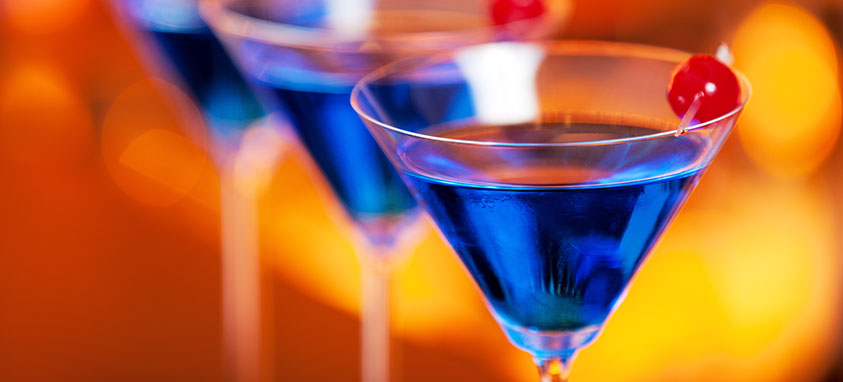 Memphis, Tennessee
Much of American musical heritage originated in Memphis; the evolution of blues and rock 'n roll is certainly grounded in the city. Memphis offers top-notch southern eats, natural scenery and the annual Beale Street Music Festival, a world-renowned international music festival.
Food: Barbecue Nachos
Have you ever heard of barbecue nachos? If not, that's probably because you're not from Memphis. As a major barbecue city, the locals have gotten fairly creative with the art. Barbecue pulled pork has been put on top of spaghetti, pizza and more, but this iteration is even more experimental. Barbecue nachos are a delicious concoction of tortilla chips topped with pulled pork shoulder, nacho cheese, shredded cheese, barbecue sauce and spices. Central BBQ, a smoked meat emporium on Central Avenue, is known for serving this signature item.
Drink: Memphis Blues Martini (vodka, Blue Curacao, Blueberry Schnapps and an orange slice)
Originally served at the Peabody Hotel in Memphis, this is a refreshing choice for a scorching Tennessee day. Plus, the blue color is an accurate representation of the music Memphis is perhaps best known for.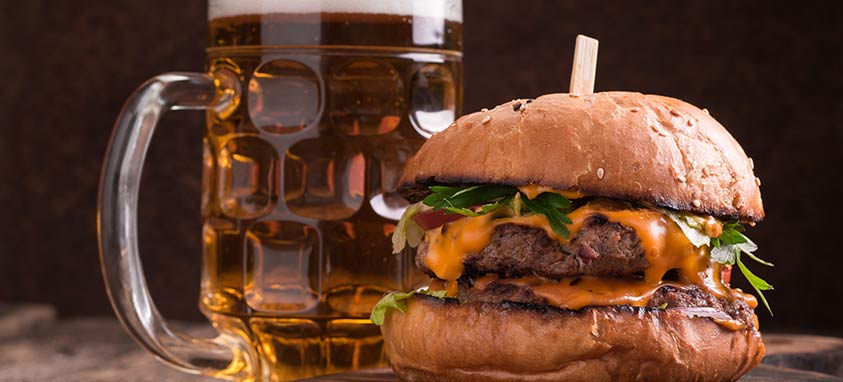 Milwaukee, Wisconsin
Beer, cheese, baseball and the Fonz–what more could you ask for? The city-wide enthusiasm for beer can be attributed to the many German immigrants who arrived there in the mid-19th century.
Food: Butter Burger
The butter burger is pretty self-explanatory, although it has never been officially determined whether the butter belongs on the toasted buns, the patty or both. The butter burger is served at many steakhouses, pubs, and fast food joints throughout Milwaukee,but Kroll's Burger in Green Bay is widely acknowledged as the first spot to serve the dish in 1936.
Drink: Old Milwaukee
Milwaukee residents take pride in having brewed this brand of classic American beer for more than 160 years. Plus, the name of the award-winning beer is a dead giveaway as to its roots.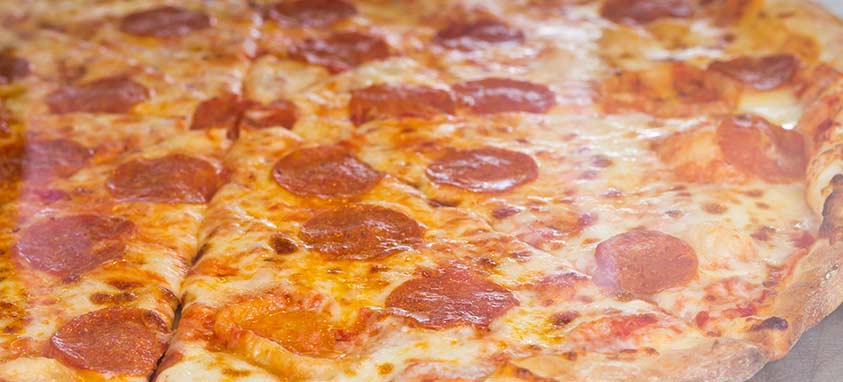 New York, New York
The city that never sleeps is known for many things. New York City is chock-full of art, diverse culture, unique food options, history, skyscrapers, yellow taxis and lots (and lots) of people.
Food: A slice of pizza
What makes pizza in the Big Apple so great? New York-style pizza is its own breed, characteristically hand-tossed with a thin crust and sold in wide slices that are easy to eat while on-the-go. You know it's a New York slice when the crust is crispy but the body remains soft and foldable. As with the bagels in New York, many attribute the superb dough consistency to the minerals in the tap water supply.
Drink: Manhattan
Many have fallen for the myth that the drink was first concocted at the Manhattan Club. As the story goes, Dr. Iain Marshall invented the drink at a banquet hosted by Jennie Jerome (mother of Winston Churchill) to honor presidential candidate Samuel J. Tilden in the mid-1870s. It's a fun but most likely false anecdote. Regardless, this drink has its origins in New York City, as many takes on the cocktail popped up in the area during this time.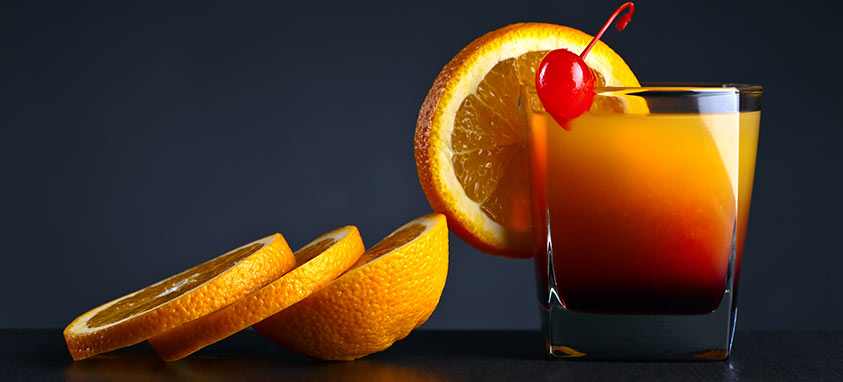 Orlando, Florida
As the home of Disney World, SeaWorld and Universal Studios, Orlando is a super fun destination. Also, tropical weather can be enjoyed year-round—just watch out for gators!
Food: Conch Fritters
Conch Fritters are made using a large shellfish which lives inside a spiral shell. The conch meat and various vegetables are chopped and fried into balls. Even though it's a state-wide delicacy, the dish can be found everywhere in Orlando.
Drink: Tequila Sunrise (tequila, orange juice, grenadine, ice cubes, an orange slice and 1 maraschino cherry)
It's not a Florida drink without at least some OJ. This fruity drink exemplifies the laid-back, beachy attitude we've come to know and love about central Florida. Plus, when you're visiting the Sunshine State it makes sense to get a sunrise beverage.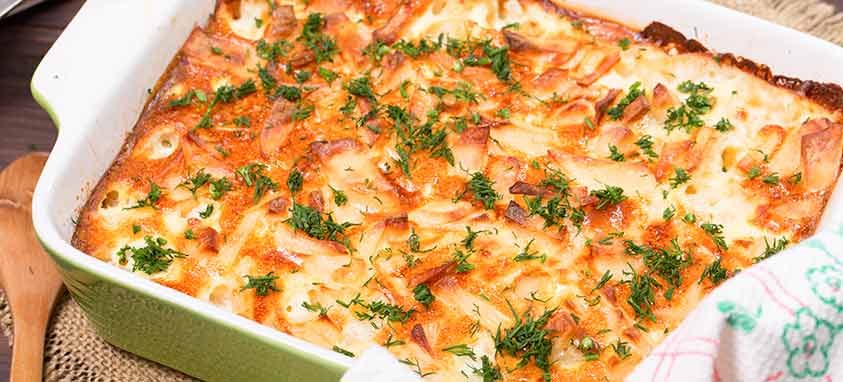 Salt Lake City, Utah
Salt Lake City is shedding its reputation as a quiet, uneventful city. According to legend, Salt Lake City is home to the North Shore Monster, a beast with the body of a crocodile and the head of a horse.
Food: Funeral Potatoes (casserole with potatoes, cheese, sour cream and cornflake crusting)
In the Mormon community, funeral potatoes are commonly served at after-funeral dinners. However, the popular Salt Lake City staple can be enjoyed during any occasion. In fact, during the 2002 Winter Olympics in Salt Lake City, one of the souvenir "food pins" depicted funeral potatoes.
Drink: Dry Martini using High West 7000 vodka
This vodka comes from the High West Distillery in Park City, Utah. The distillery advises that the vodka be used in drinks where it is the primary ingredient so that the rich taste can be savored. The name High West 7000 is derived from the high-altitude, mountainous and snow-filled environment the vodka is produced in. The 80-proof liquor is described by the distillery as being "soft with subtle vanilla, sweet grain and faint lemon rind."

Tulsa, Oklahoma
Tulsa is esteemed as the culture and arts center of Oklahoma. The city boasts a great deal of art deco architecture, two major museums and a professional opera and ballet. Historically, the city's economy depended on being the country's "oil capital," but business is now diversified.
Food: Fried Catfish
Since Oklahoma is known for both barbecue and fish, this blend is an ideal order. Fried catfish can be found at various convenience stores in Tulsa, and prominent food bloggers report that this convenience store delicacy is surprisingly delicious. If that's a little too bold for your taste, some of the best places to go for fried catfish include White River Fish Market & Seafood, Sweet Lisa's Café, Celebrity Club Fine Dining, Atlas Grill, Charleston's and more.
Drink: Valkyrie House Old-Fashioned (Elijah Craig bourbon, Rittenhouse 100 Bonded rye, Demerara syrup, Angostura bitters and an orange twist for garnish)
The New York Times published this recipe, also detailing the creation of the new Old-Fashioned. Aaron Post, the owner of Valkyrie in Tulsa, came up with this concoction after several attempts at revamping the classic cocktail. What makes it unique is that Post's drink includes both bourbon and rye.