Have a holiday event filled with excitement and fun with pop-up bars serving festive cocktails. Miracle Pop-Up Bar and its spin-off company Sippin' Santa have opened several pop-up bars in popular venues around the Bay Area in Northern California. Between the private event options of the venues and the playful spirit of Miracle Pop Up Bar and Sippin' Santa, your holiday event will be something to celebrate.
"I'm talking lights, garlands, tinsels, ornaments and extremely kitchy over the top decor from floor to ceiling," says Joann Spiegel, general manager of Miracle Pop-Up Bar. "A variety of cheery and delicious holiday cocktails for everyone's taste."
Miracle Pop-Up Bar
Miracle pop-up bars create an environment at their host venues where guests can allow themselves to have fun and get into the holiday spirit. Miracle brand describes their pop-up bars as a "holiday oasis with over the top kitschy, festive decor and a themed cocktail menu." With seasonally themed cocktails such as the Christmapolitan, Snowball Old-Fashioned and this year's debut of Holiday Spiked Chai and Grandma Got Run Over by a T-Rex, your guests are sure to "pop-up" with holiday spirit.
Miracle at Napa Oxbow in Napa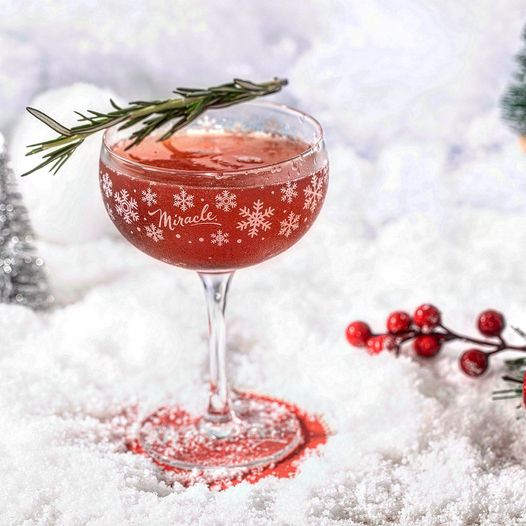 Opened recently in August of 2022, Napa Yard Oxbow is a large gathering space originally built as part of the Copia project. With over 152,000 sq. ft. of event space, the venue offers a wide variety of options for private group events with a capacity of 12 to 2,000 people.
Read More: Arizona: Poppin' Up in AZ
"There are several different areas for groups and private events," says Chris Lehman, managing partner of Napa Yard Oxbow, "including covered trellises, garden pavilion with fireplace and pizza, a citrus orchard along the river and 50 harvest table in gardens along the river at the southern end of the property."
Miracle Pop-Up bar is one of many pop-ups at Napa Yard Oxbow. "We have the room and facilities for pop-ups, and they help keep things interesting," says Lehman.
Miracle at Brewsters Beer Garden in Petaluma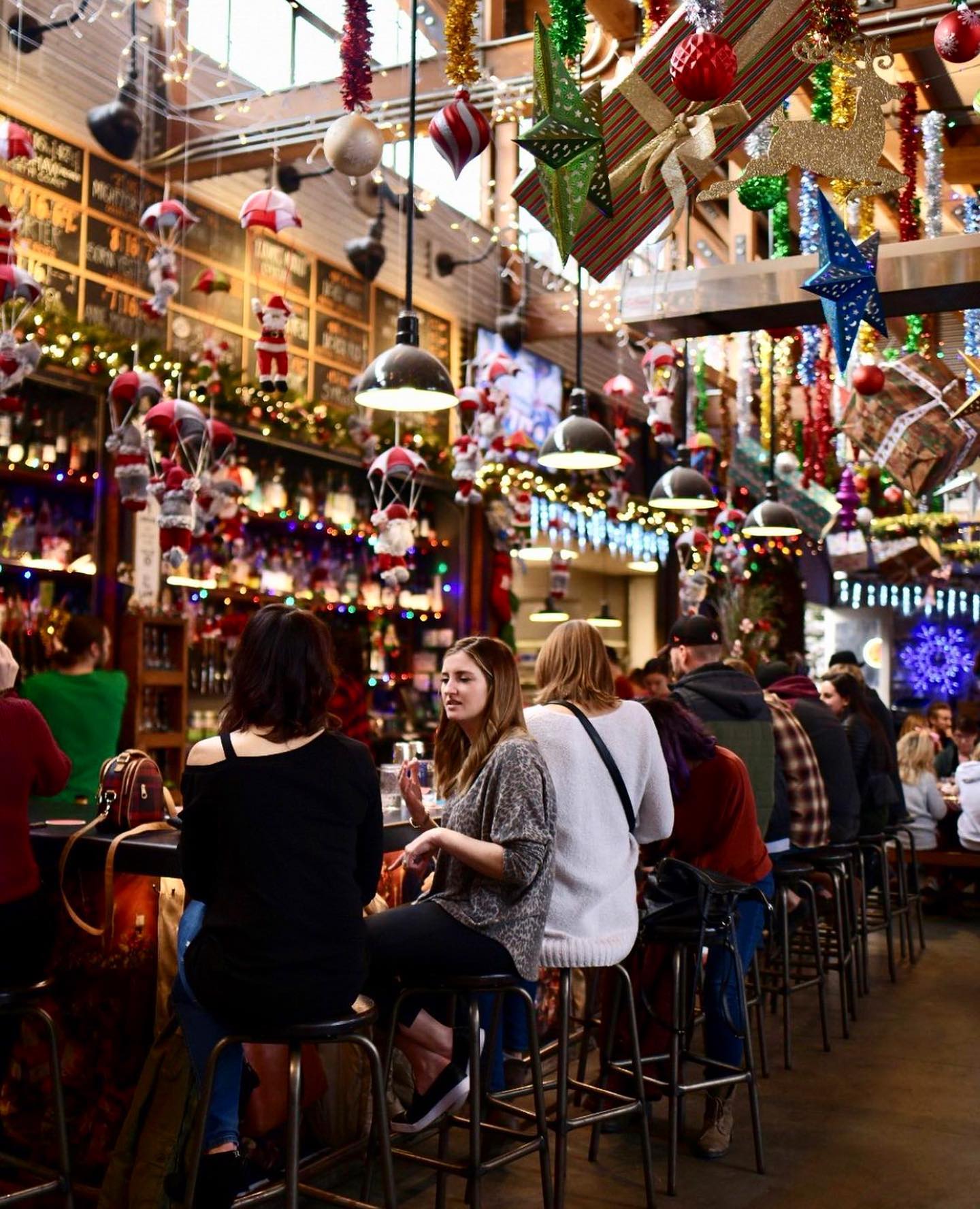 Brewsters Beer Garden is available for groups of up to 400 people to semi-privately gather around the fire pit and enjoy their Miracle cocktails with live music and plenty of heat lamps.
Miracle will also be providing a pop-up food menu along with their signature cocktails. The classic American menu offers fan favorites such as the fried chicken sandwich and Texas style brisket along with a few seasonally themed items like Santa's Sho-Burger and soft served ice cream topped with Santa's cookie and/or candy cane.
Jillian Adams, director of events for Brewsters Beer Garden, describes the benefit of hosting Miracle Pop Up. "This is our fourth year hosting the Miracle Pop-Up Bar," says Adams. "We love to see so many happy faces…our guests have been dazzled by the amount of holiday décor and cheer that we provide, as our ambiance is unbeatable."
Miracle at MINIBOSS in San Jose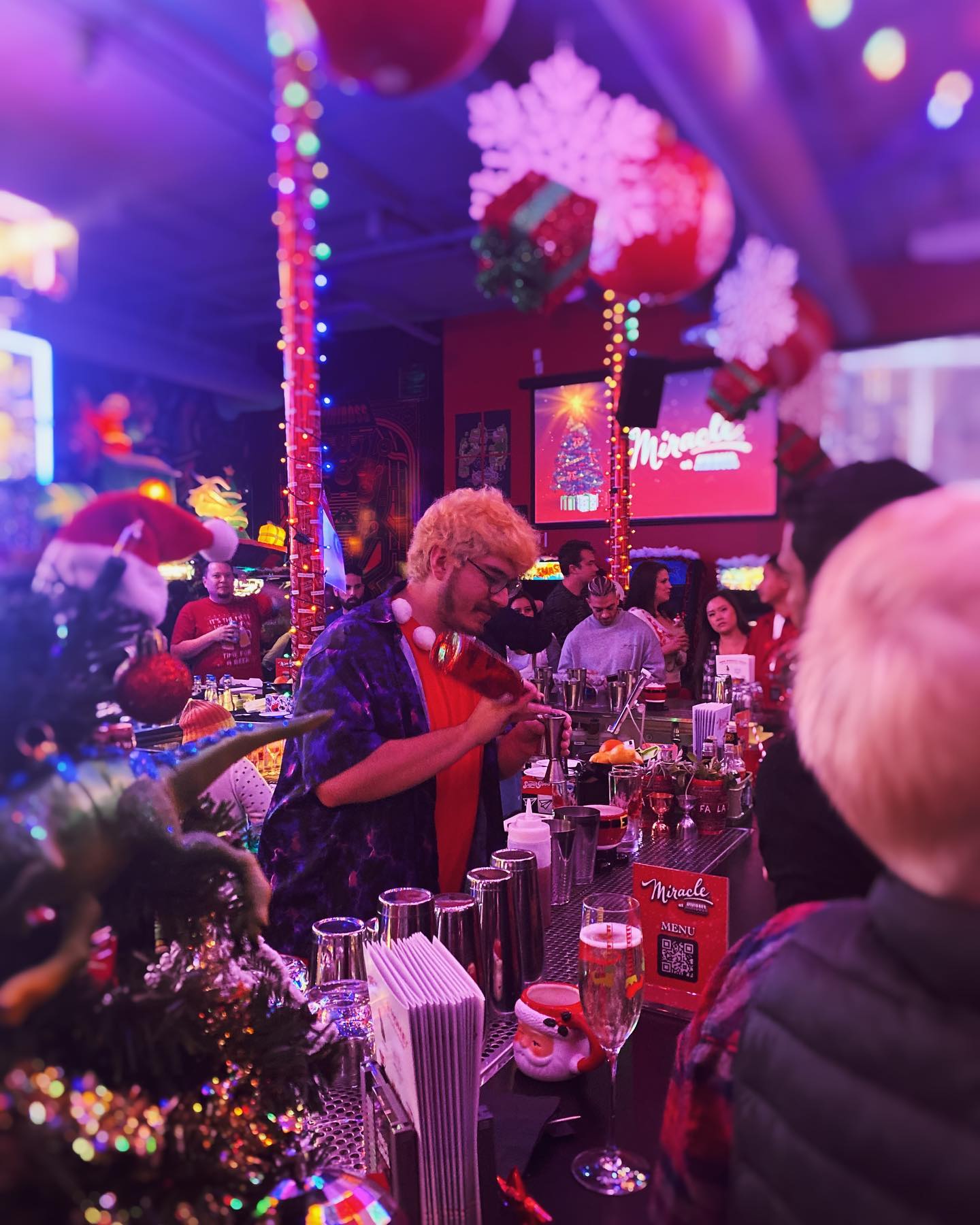 The retro 1980's ambiance, classic arcade games and signature pizzas create an adult playground complete with adult beverages from Miracle at MINIBOSS in San Jose. With over 5,000 sq. ft. of space, groups can revisit their youth with Ms. Pac Man, Donkey Kong and Teenage Mutant Ninja Turtles pinball.
Sippin' Santa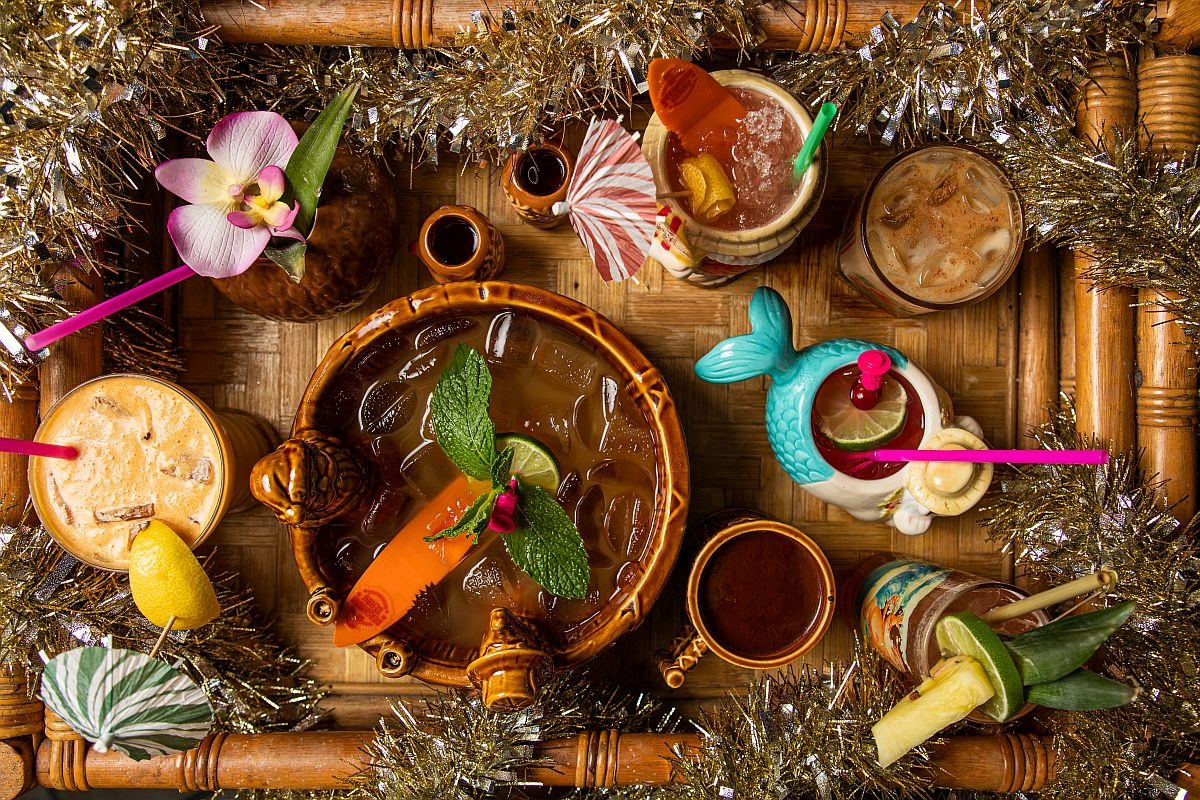 "Sippin' Santa was born as the tropical companion to Miracle," says Spiegel. "It's basically picturing Santa on a surfboard instead of a sleigh, replacing the classic pine tree with palms decked with ornaments, and hanging hibiscus garlands alongside tinsel."
The tropical spin on Christmas has been popular with over 40 locations in North America. This includes Bay Area favorites such as 55 South in San Jose and Lazeway at The Flamingo in Santa Rosa.
Merchandise and Proceeds
Along with festive cocktails, Miracle and Sippin' Santa also sell holiday theme merchandise such as Santa Pants and glassware. 10% of all merchandise proceeds are donated to the Seva Foundation, a nonprofit organization providing eye-care to local communities around the world.