Roofs in Pura Besakih Temple in Bali Island, Indonesia
Colorado, Dallas and Las Vegas are trending for planners. In Europe, countries in top demand by meeting planners are Spain, the United Kingdom and France. In Asia, it's mainland China and its island city of Hong Kong, as well as Indonesia. Those are among the findings of 2018 Special Destinations Report, a joint project of destination and event management companies Pacific World and Access that profiles top destinations around the world and details why they attract groups.
Here are takeaways from the report.
Tale of the International RFPs
In Europe overall, Spain ranks first in demand, with more than 15 percent of Pacific World's RFPs worldwide. The U.K., France, Italy and Monaco follow closely with 11 percent, 9 percent, 8 percent and 6 percent of RFPs received, respectively. In Asia, China tops the list, receiving 15 percent of the requests sent, followed by Hong Kong (13 percent), Indonesia (12.5 percent) and Thailand (11.5 percent).
Spain Appeals to All
In Spain, younger generations are especially interested in places with historical heritage. They prefer to immerse themselves in the culture, whether it's getting involved with the communities or getting to know local craftsmen, entrepreneurs and artists who represent the spirit of the destination. Lifestyle destinations known to attract the rich and famous, such as Ibiza, Malaga and Ronda, have also grown in popularity for incentives and events.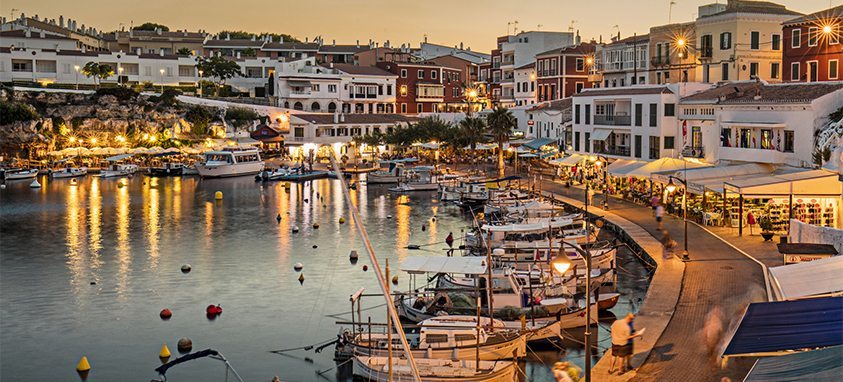 Use the Glow of the Big Screen
For the UK, the power of movies, television and pop culture has been quite impactful in drawing visitors. Planners are looking for unique offerings in and around London, with themed experiences from TV series and films such as Downton Abbey, The Crown, the Harry Potter movies and the recently released Murder on the Orient Express—all of which can be woven into creative programming for your team. Scotland is also in demand for planners due to its unique landscapes, distinctive cultural offerings—from bagpipe makers to whiskey distillers—and attractions to explore beyond its cities.
Sunlight in Paris
Paris has played host city to many prestigious sporting events, including the 2018 Ryder Cup, and on its horizon are the 2024 Olympics and 2023 Rugby World Cup. The ERS Congress and the 120th Motor Show have also increased demand for 2018. The city has benefited from a sustainability halo since hosting the 2015 Climate Change agreement and continues to make eco-friendly advances, such as transforming the Seine River banks into pedestrian promenades. VIPARIS Meeting Cluster in Paris has fully renovated one of its 10 venues, Paris Expo Porte de Versailles, making it the largest convention center in Europe, with the capacity to hold up to 35,000 delegates. The Yves Saint Laurent Museum completed a major overhaul and now hosts private events.
Take the Road Less Traveled
In Asia, China's impressive increase in hotel inventory—especially in second-tier cities—has been instrumental in drawing meetings and incentive groups. Growth of the Chinese middle class has promoted construction of many more mid-scale and budget hotels. Sixty-six luxury hotels opened in 2017 and 2018, which has helped to enliven destination experiences and provide ample new event spaces. Some popular off-the-beaten-track destinations in China include Chengdu, well known for being home of the pandas, and Yunnan, which is almost a mini country within itself. This range of options is attracting groups looking for fully immersive and engaging experiences.
Island Hopping
Indonesia—especially Bali—is predicted to continue to be a top destination, and the island of Lombok, only a 20-minute island skip from Bali, is on the rise—thanks to its burgeoning infrastructure and unique cultural and natural heritage. Split travel programs which combine new areas of Bali and Lombok are more and more in demand. Pacific World also predicts a rise in interest for the remote islands of Komodo and Flores, which are currently attracting leisure programs because of their unique fauna, flora and cultures. New hotels being built in trendy locations are attracting event and incentive planners, as well. Younger generations and return incentive groups are favoring dynamic areas, such as Uluwatu and Canggu.
The World's Biggest Megacity
In 2008, China announced plans to mesh nine cities, including Guangzhou, Shenzhen, Macau and Hong Kong into a single megacity—even though the last two are technically islands. New developments, such as a rail line connecting the cities, promise to simplify and shorten travel times and create the possibility of multisession meetings in different locales.