Photo credit: Association for Women in Events
AWE has seen the future, and it is inclusive. Association for Women in Events (AWE)'s leadership team for 2019 is making membership more accessible for all event professionals in a move to include more planners of all genders and ages in a proactive community focused on equality.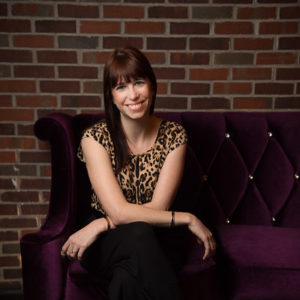 New membership options announced in October include access to webinars, events and happy hours, along with the valuable membership directory. Premium membership adds coaching, access to a new job board and inclusion in the speaker directory. "Because 'I couldn't find any speakers of other genders, race, age, etc.' should not be an excuse," as Kiki J. Fox, AWE co-founder and 2018 president, put it. Student membership is free.
Related: A Legacy of Inclusion: Winning Meeting Tips From Beth Knox
Related: 5 AWE-some Women Elected to Hall of Fame
One Gender-Equalizing Thing
Smart Meetings reached out to the incoming executive committee to ask, "What is the one thing the event industry can do to further gender equality in 2019?" Their answers could be a playbook for getting things done in our offices and in the bigger world.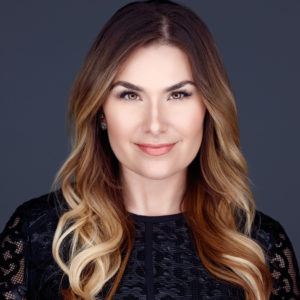 Carrie Abernathy, CMP, CEM, CSEP, AWE cofounder and vice president of thought leadership and strategy at Convenience Distribution Association, had a one-word answer: "Listen." She continued, "I've found that our own unconscious biases can at times cause us to react quickly before we have time to really hear. Until we can listen first, we will continue to have the same issues and biases that have put us where we are today."
April Walsh, marketing manager, brand experience with Freeman and AWE 2019 secretary, said, "Awareness and empowerment go a long way." She suggested pausing and commending the achievements of women in the industry. "Brand experience today is filled with female leadership—which was not always the case. Encourage women to advance in their careers by creating a supportive work environment—a place where strong ideas are valued and rewarded, no matter who voices them," she said.
Kelsey Dixon, cofounder and president at Davies & Dixon, suggested simultaneously bringing women together while engaging men in the conversation and solution. "There's something very powerful and moving when women get in a room together with a desire and force to make change happen. For men to help us find solutions, we need to help them understand our unique challenges and go to bat for us," she said.
Courtney Stanley, owner of CS Consulting, actively challenges meeting planners to expand upon the types of presenters they choose to take the stage at their conferences and events. "My hope is that our industry opts to proactively empower more women, especially women of color, so that their voices are heard at gatherings all around the world," she said.
Leigh Long, head of strategy for The XD Agency, would like to see more support for new mothers, so they aren't obligated to choose between growing their families and advancing their careers. "What's critical is that this support manifests in both word and deed. Think about, for example, facilitating childcare for new parents' babies, rewarding results over face-time—a win for nonparents, too—and making realities like pumping, storing and shipping breastmilk as easy and free of awkwardness as possible," she said. She pointed out that supporting working moms' needs is good for the company and for the industry and not a "special accommodation for which the female employee owes a debt of gratitude."
The Team
The AWE Board of Directors, which guides the vision of the association and shapes the community, also includes Adriana Gallegos, Alleah Crawford, Gracie Jones, Greta Ask, Jenn Artura, Kari Messenger, Linda Vaji, Maggie Menozzi, David Kliman, Danielle Duran Baron, Mas Tadesse, Jackie Richards, Shameka Jennings, Valerie Sumner, Judy Chambers and Cattleya Wongkongkatap. Julie Sullivan is president and Marie-Claire Andrews is vice-president. Johnnie White is treasurer and Kiki Fox is past-president.