School may be out, but anticipation is building for new master's programs in event management being offered on both coasts. Deadlines to apply are approaching, however.
NYU Tisch Center Offers Financial Aid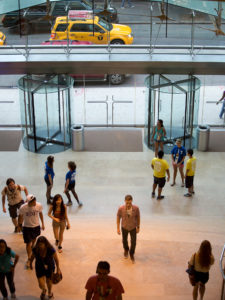 The deadline for applications for Jonathan M. Tisch Center of Hospitality at NYU School of Professional Studies Master's Degree in Event Management for the debut Fall 2019 semester is July 1. International students need to apply by October 1 to start in Spring of 2020.
The 36-credit program covers critical business skills in finance, accounting, marketing, sales, risk management and data analytics and takes one-and-a-half years to three years to complete, depending on whether attendance is full-time or part-time. Elective classes are available in business development, sport event management and event operations. A core course can be waived for relevant work experience with approval.
Last week, the school announced at its annual International Hospitality Industry Investment Conference that a new universal scholarship program will gift each incoming graduate student with a $10,000 scholarship. The school explained the reason for the program for new students this way: "Easing the burden of paying full tuition rates will allow students to graduate faster because there will be less of a need to work part-time to pay tuition costs." The goal is also to lessen dropout rates due to financial issues and allow students to expand their career choices rather than having to focus solely on career paths that will pay off tuition-related financial debt. "It will ultimately enhance student success by allowing them to concentrate on what matters most—their studies," according to the announcement.
SDSU Payne School Partners with MPI
The deadline for the San Diego State University L. Robert Payne School of Hospitality and Tourism Management Master's in Meeting & Event Management Program is also July 1. GRE/GMAT scores must be received by the school before July 15.
This first of its kind curriculum is co-created by Meeting Professionals International (MPI) and is designed to elevate meeting professionals to business event strategists. The program is being billed as "a curriculum for career success" and will focus on strategic leadership, stakeholder management, finance fundamentals, business analytics, applied design thinking, demonstrating return on experience (ROE), leading change and modern marketing strategies.