By 2024, meeting professionals hope that venues will have the problem of food waste under control. That was one of the top findings in IACC's 2019 IACC Meeting Room of the Future report released today at MPI World Education Congress in Toronto. Planners are also looking to venues to partner on managing cyber security, the changing needs of millennials and emerging technology. The following are the key points from the 39-page report by the association of global meeting venues: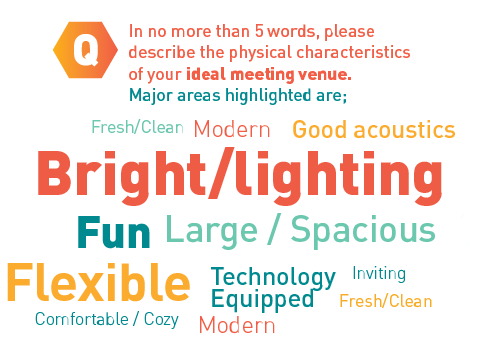 Younger generations are influencing everything. In a time where millennials represent the largest generation in the workforce, their needs are driving demand for shorter presentations (due to a shorter attention span), healthier food options, and more sensory stimulation.
Sustainable practices and ethical operations are becoming a priority as planners become more aware of the environmental impact of meetings. They are looking for venues that try and reduce this impact, such as a push for less food waste.
Planners are adopting emerging technology only when it truly contributes to objectives and end-goals cyber security is a priority. Often venues have little more security than a home network, leaving clients vulnerable to attack, a factor that must be addressed as technology integration increases.
Planners are increasingly looking for creativity in their events to ensure a unique and memorable experience. This creativity is often being found in boutique venues.
Location and accessibility are almost equally as important to planners as venue flexibility.
Healthy, unique food and beverage options are becoming more important. Locally sourced food, effective waste management practices and creativity in meeting dietary requirements speak to the changing needs of attendees.
The importance of attendees' experience continues to rise as planners focus on a holistic approach when creating meetings.