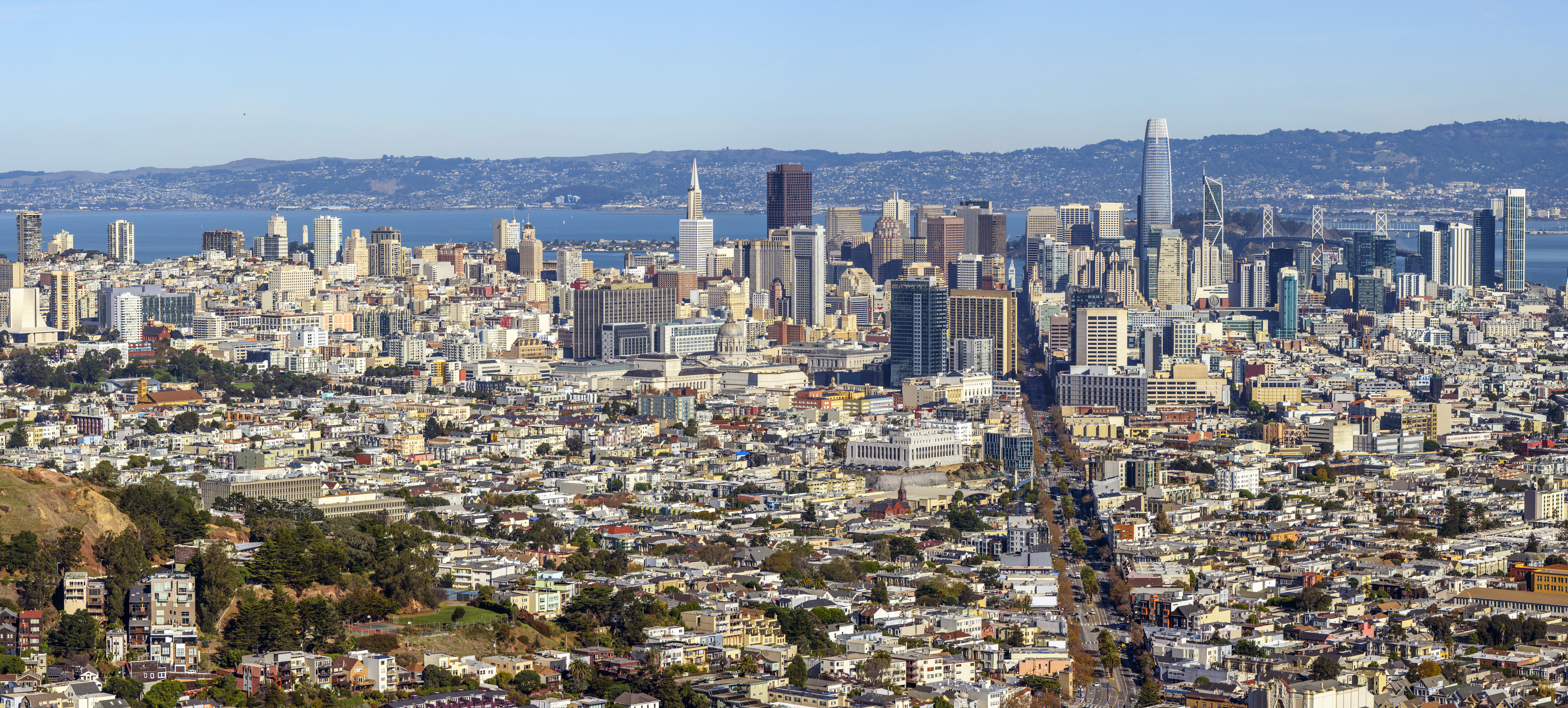 At San Francisco Travel's annual lunch at the expanded Moscone Center for 1,000 people, President and CEO Joe D'Alessandro unveiled a new brand and logo that brought attention to the creativity and diversity of the meeting city.
"It reminds people of the promise of San Francisco," said Executive Vice President and Chief Marketing Officer Howard Pickett.
The new branding was developed by Miles Partnership and Destination Analysts with an eye to the global appeal. A total of 25.8 million visitors came to the city in 2018. International visitor spending was up that year by 2 percent with the largest growth coming from China. More room nights are on the books for 2019 than ever before because of the expansion, D'Alessandro said.
"We started at home, interviewing members of San Francisco's hospitality industry, our own advisory boards, local residents and San Francisco Travel staff," Pickett said.
Researchers conducted focus groups with travelers and meeting planners in the United States and abroad, monitored social media and analyzed trends. They looked at preconceptions—and misconceptions.
The resulting description of travelers to the city were defined this way: "Visitors to San Francisco are as diverse as San Francisco itself. Regardless of who they are or where they're from, they share a universal love of free-spirited expression, curiosity and adventure. They appreciate sophistication without pretension. They embrace the bold and welcome the new. And they engage in being part of change by supporting different views—even those that may vary from their own."
Pickett described the new image as "a narrative that defines San Francisco in an emotional, resonant way."
Lynn Bruni-Perkins, vice president of marketing communications, explained the approach as bold, welcoming and optimistic. "It showcases our scenic beauty and our inner beauty."
"It deeply connects visitors to their favorite destination and ours: San Francisco," D'Alessandro said.