Following the untimely death of Marriott International's president and CEO Arne Sorenson, the company has named new leaders to take the helm of the hospitality giant.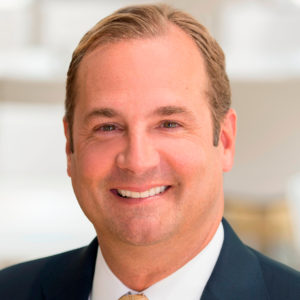 Tony Capuano, previously group president, global development, design and operations services, is the company's CEO and has joined the company's board of directors. Stephanie Linnartz, previously group president, consumer operations, technology and emerging businesses, is the company's new president.
The moves solidify actions already taken by the company. When Sorenson stepped down from his full-time position to receive more treatment for pancreatic cancer, Capuano and Linnartz took over shared responsibilities of his role in short-term capacity.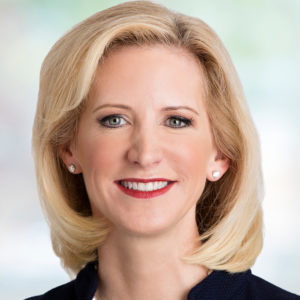 Capuano and Linnartz have each been with the company for more than two decades and have also been behind the conception of key programs, such as Marriott's Commitment to Clean initiative and Marriott Bonvoy, respectively.
Capuano began his career with Marriott in 1995 as part of the market planning and feasibility team. He then led the company's efforts in Canada and the Western United States. From 2005 to 2008, Capuano worked as senior vice president of full-service development for North America; he later became executive vice president and global chief development officer, in 2009. He is an active member of the Cornell Hotel Society and The Cornell School of Hotel Administration; Capuano is also a member of American Hotel and Lodging Association's Industry Real Estate Financial Advisory Council.
"Tony has played a critical role in Marriott's growth over the last decade," said J.W. "Bill" Marriott Jr., executive chairman and chairman of the board, Marriott International. "He will be a terrific leader as we continue to advance our growth strategy while also navigating the market dynamics of the Covid-19 pandemic. He works thoughtfully and pragmatically with our owner and franchisee community and has been steadfast in ensuring Marriott delivers operational excellence and elevated customer experiences at our properties."
Linnartz started her career with Marriott in 1997, working in finance and business development roles. Linnartz later worked as senior vice president, sales and marketing planning and support, from 2005 to 2008; senior vice president, global sales, from 2008 to 2009. From 2013 to 2019, she worked as global chief commercial officer. She serves on the board of directors of The Home Depot and is also a member of College of the Holy Cross' board of trustees.
"Every member of the leadership team feels a profound sense of loss at Arne's passing. He was not just a friend and a leader for us, he was a guidepost for the hospitality industry," said Linnartz. "The best way we can honor Arne's memory is to continue to move the company forward. It is my privilege to take on the role of president and to work with Tony and the rest of the executive team to ensure a seamless transition and to successfully execute our strategy."