In developing our plan for the 2020 EIC global recognition programme, we were keenly aware that while we would never want to pause on the annual induction of honorees into the Hall of Leaders, we are not operating in a business-as-usual environment. The pandemic catapulted global trends such as global warming and climate change, the need to support and advance an inspired and well-equipped workforce, and shifting learning environments in education. It also raised long overdue questions around equity and human rights and called into question our willingness to share in the responsibility of correcting systemic injustices.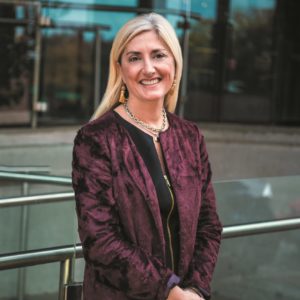 We took the opportunity to reflect on the world we are living in, as well as our values and priorities as an industry. We knew it was time to chart a new course and focus our efforts on raising a conversation around leadership.
Meet EIC's 2020 Hall of Leaders Award winners.
We asked ourselves tough questions about how we leverage our community of leaders to help us connect with new and emerging leaders, and we considered two new categories around social impact: adaptation and innovations and leading in times of crisis. We worked to ensure that our global recognition programme offered a moment of reflection and hope, which paved the way for an ever-evolving conversation.
Opportunity to Grow
The EIC Hall of Leaders was introduced in 1985, and in 1991 the first woman, Jeanne W. Hayes, was inducted. While I did not know Jeanne personally, I am struck by what it might have been like for her to reach such heights showcasing IAEE's strong commitment.
The ties that bind all of these leaders, past and present, is the way in which they embraced their commitment to this industry through the spirit of generosity, leaving a broad and lasting legacy impact, and laying the foundation for an industry and a profession. When one scans the past, we recognize the gaps as opportunities, as a path forward that is more inclusive, diverse and a reflection of our community.
Acknowledging these gaps in no way diminishes recognition or the incredible contributions of those who came before; we can hold these two truths at one time and gain inspiration from their work for the road head.
While 2020 was certainly a year—as we have said to ourselves and to one another more often that we would care to admit—a year of disruption, it was also a year of extreme learning, courage, generosity, fierce conversation, mass vulnerability and (most inspiring to me) a willingness to overlook longstanding rivalries in favor of unity…all to support and preserve the global business events industry and its work force.
View EIC Principles for Recovery
As we reflect on our awards programme this year and turn our attention to the grassroots celebration that is at the heart of GMID, let's move forward with a sustained commitment to unity, to equity, to collaboration, to building back better, and to being our own best storytellers, recognizing the effort of those that have left a legacy impact and those that are blazing new trails and lifting up many voices, especially those long gone, unheard, but essential to our future.
Amy Calvert is CEO of Events Industry Council.