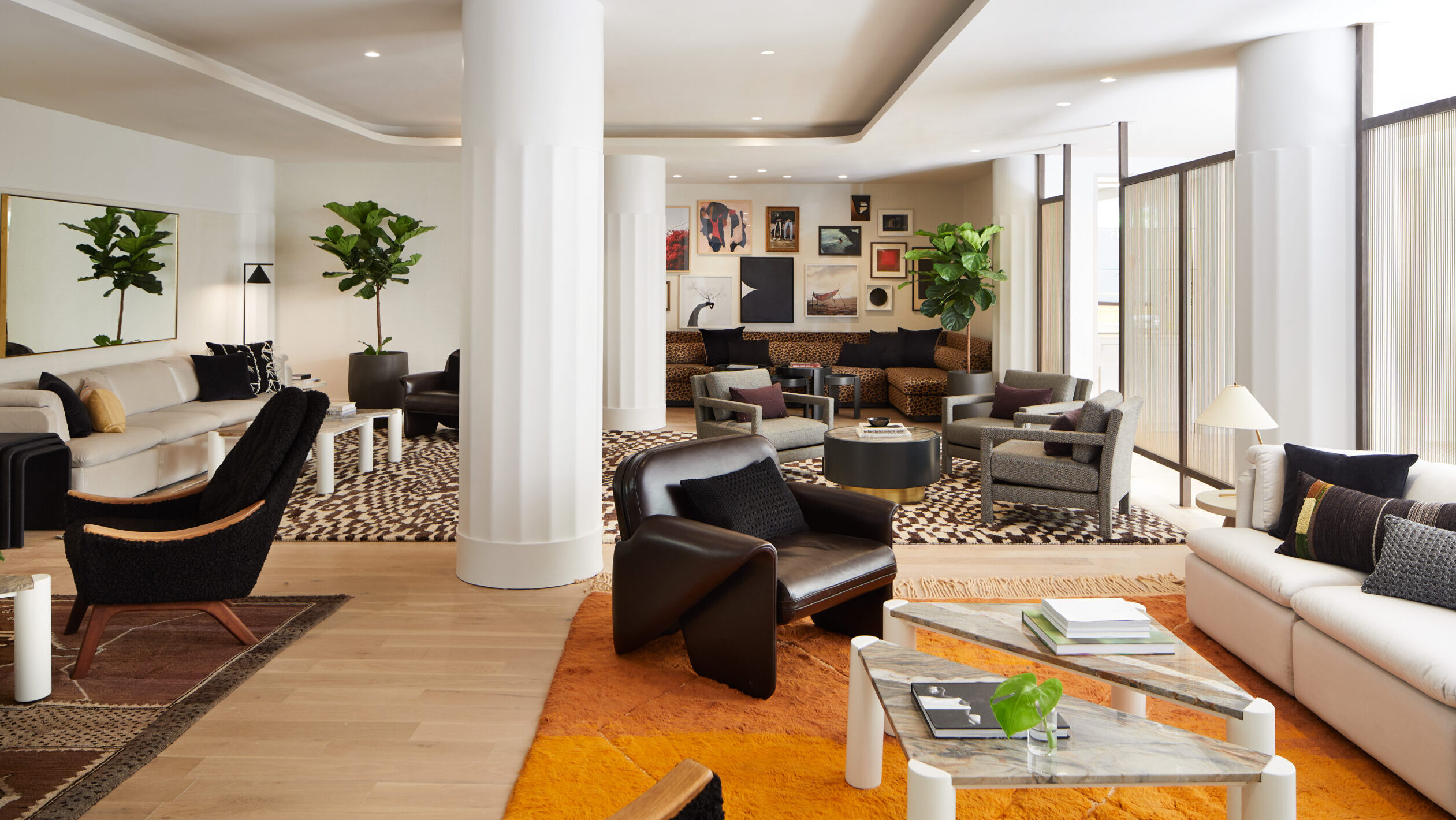 The newest Kimpton property just opened in the brand's hometown. The waterfront hotel brings 248 guest rooms to the iconic Fisherman's Wharf. A rock-and-roll aesthetic pays homage to the original 1970s building, shown off in the lobby with blond wood, vintage rugs and earthy colors. Music is a focal point, with each guest room housing a classic Victrola record player while a curated vinyl soundtrack infuses common spaces with an eclectic mix of modern sounds. Evoking further harmony is the brand's green commitment, from recycling Nespresso pods and unused soap to using sustainably harvested wood products.
Set to open this August, the 45-story, 510-room hotel is within walking distance of neighborhood favorites such as Chelsea Market and The Highline. Private events for up to 100 reception-style can be held on The Terrace, accessible year-round thanks to its retractable roof. Equally expansive views will abound in skyline and city-view guest rooms from the 20th floor up. Amenities include a cozy sofa-sleeper in every guest room, a 24-hour gym, 24-hour market, free Wi-Fi and a breakfast bar.
Casa Cody, Palm Springs, California
Palm Spring's oldest operating hotel just reopened after a restoration, marrying its classic adobe hacienda style with fresh modern elements, such as glossy gem-hued tiles and bright peach velvet sofas. Set at the base of the San Jacinto Mountains, the 1.5-acre property has 30 accommodations, including four freestanding homes, many with kitchens, private patios and fireplaces. The onsite Market will serve a light Mediterranean menu, house-baked cookies and bottled beverages. The original 1920s property is walking distance from downtown Palm Springs and has event capacity for up to 200.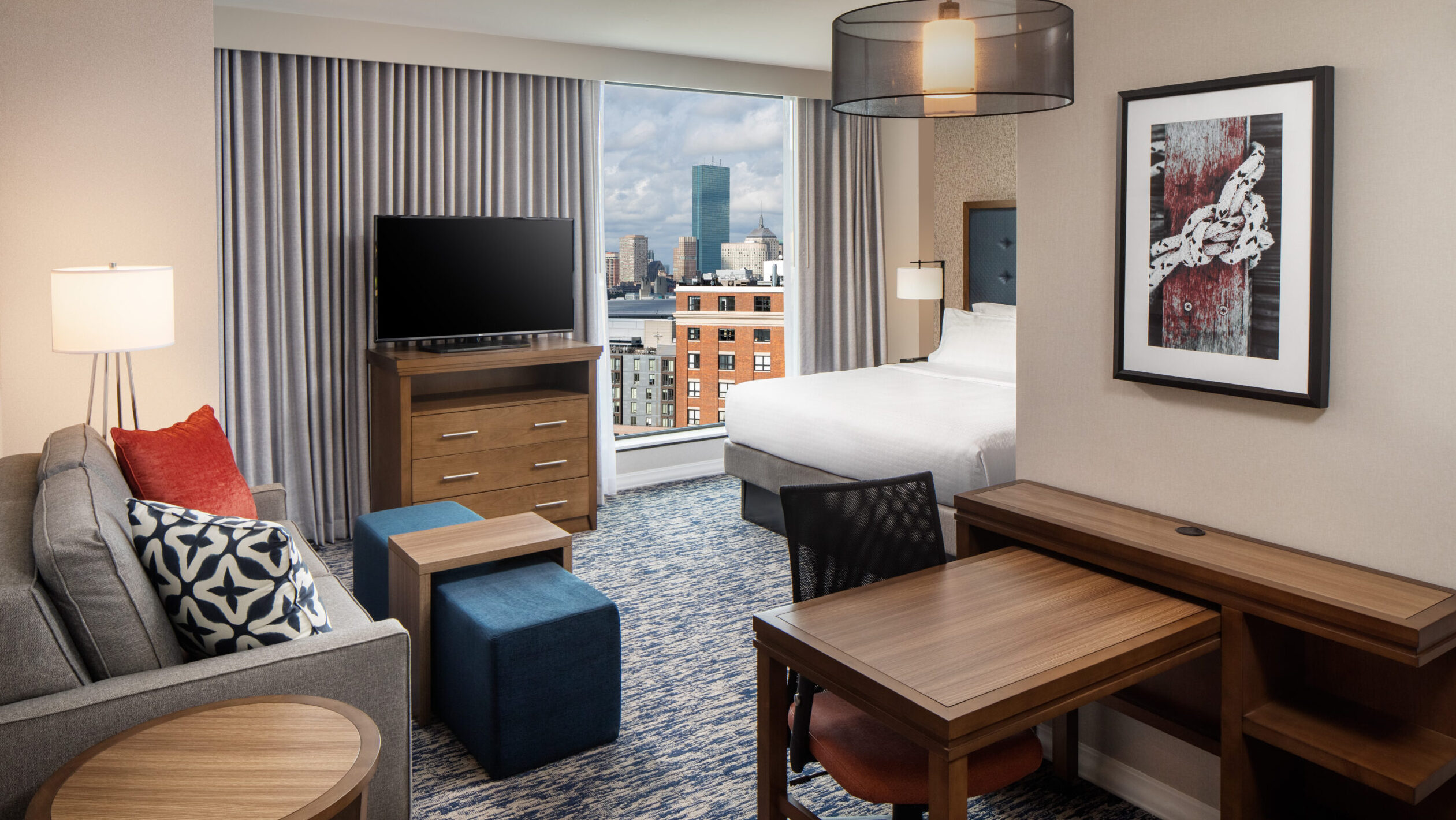 The waterfront hotel opened in April with 416 rooms and 6,000 sq. ft. of event space. Stylish, modern decor hearkens to its port location with blues, golds and whites set against warm woods and water-like patterns. Guests will enjoy atypical amenities for such a boutique feel, such as a complimentary hot breakfast and a 24-hour fitness center. Its prime location is less than three blocks away from Boston Convention and Exhibition Center and a short drive from Boston Logan International Airport (BOS).