Though price may be the first thing we notice to assess our flight options when booking a trip, that's an unwieldy metric these days. Flight fares have spiked over the last few months as the effects of the pandemic continue to affect the availability of staff and workers that impact takeoff, from airline flight attendants to truck drivers delivering the fuel that gets you off the ground.
Mercurial ticket prices aside, anyone can gauge flight costs with a simple Google search. To help consumers make evaluations beyond dollar signs, Wallethub ranked 11 airlines across a slew of metrics, including canceled flights, mishandled baggage, denied boardings and in-flight amenities.
Drumroll, please. Alaska Airlines came in "best overall" with a ranking of 56.54 out of 100, though Delta Airlines and Spirit Airlines were close behind with 55.98 and 55.76, respectively.
The Metrics
The 17 metrics spanned four categories: baggage, departures and complaints, weighted at 50 points; safety totaling 30 points; in-flight comfort and cost amounting to 15 points; and animal incidents at five points.
The four most heavily weighted metrics were delays (17 points), denied boardings (11), price (10), and complaints (nine). At the low end of consideration were on-board Wi-Fi, entertainment options and complimentary snacks and beverages, each a single point.
Wallethub analyzed 2020 flight data from the U.S. Department of Transportation to determine its conclusions, with a few exceptions.
Fairness in Scoring
Airlines were not dinged for factors outside their control. For example, points awarded for canceled flights (with highest points possible for the lowest number of canceled flights) excluded flights canceled for inclement weather or security reasons. The number of flight delays assessed received the same consideration.
Safety Factors
The safety category considered aviation incidents and accidents from 2014-2019, as well as occurrences of fatalities or injuries within those accidents, whether or not the airline is currently blocking middle seats or reducing capacity to encourage social distancing, the availability of face masks for passengers and crew, and the airline's average fleet age (older planes are more prone to technical glitches and operational issues). Alaska Airlines was awarded "safest airline" with 20.55 out of 30 possible points. Envoy Air, a Texas-based regional carrier, was runner-up with 18.6.
Key Findings
Southwest was determined "most reliable," with the lowest rate of cancellations, delays, mishandled luggage and denied boardings. Spirit Airlines grabbed "most affordable," with the cost of airfare ranked at an average of $3.37 per mile, compared with the most expensive airline by this metric (at $9.23 per mile), American Airlines.
JetBlue (at $7.62 per mile, by comparison) came in on top for onboard comfort. Its free amenities such as Wi-Fi, extra legroom and complimentary snacks and drinks earned it the full five points in comfort categories, while Spirit came in lowest with a 0.5 of five score.
The consumer complaint category examined complaints per 1,000 passengers, gathered from 2020 data. Envoy came in first place with just 0.64 per 1,000, while Frontier Airlines had the most complaints at 49.9 per 1,000.
Of the possible nine points awarded in this category (more points for fewer complaints), Southwest received 7.67—the best ranking among national airlines.
Expert Opinions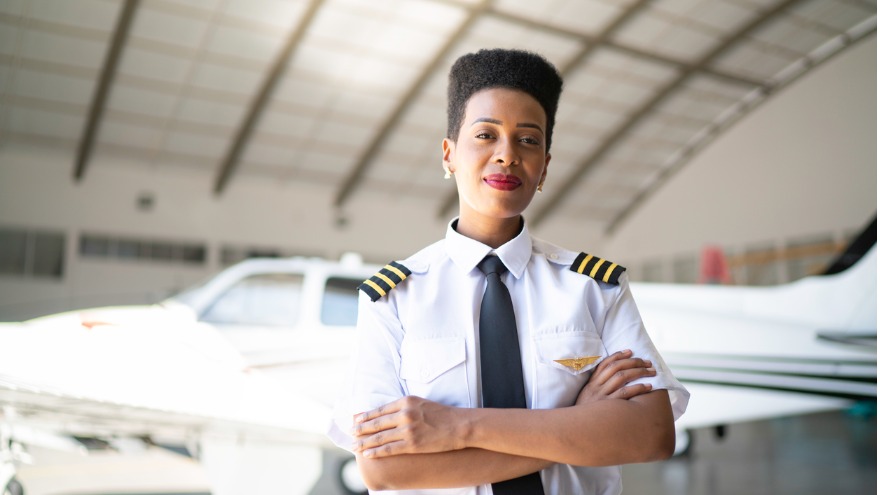 Wallethub also presented key questions related to the data to a panel of aviation industry experts.
When asked about the easiest measures airlines could implement to increase passenger comfort, two responders cited seat pitch (the distance between seats, including leg room) as a big factor. Ben Baldanza of George Mason University offered a different take, asserting that "passengers want low fares more than comfort. I have not seen data suggesting that most customers think airlines are uncomfortable."
When asked how they think the pandemic has specifically affected the airline industry, experts acknowledged the hardship the industry has faced, but spoke with admiration for its resiliency and recovery tactics. The complexity of the issue was mentioned, with one panelist saying, "In my opinion, this is a question that will require a dissertation."
Despite the obvious challenges, from fuel shortages to staffing issues, overall prognostications were hopeful, both financially and on a large scale. David Macomber, chief flight instructor at Andrews University in Michigan, noted, "Transportation has always been tied to economic activity, so it should have no problem rebounding as the economy begins to recover from the shutdowns."
Assistant Professor Daniel Kwasi Adjekum at John D. Odegard School of Aerospace Sciences at University of North Dakota shed an appreciative light on the role of the aviation industry outside of travel. "There [were] lessons learned about the ability of the airline industry to be innovative and their contributions to society. Airlines displayed great flexibility by using innovative approaches, such as taking passenger aircraft and converting them to cargo operations to meet demand. Additionally, airlines played a key role in the delivery of much-needed medical supplies and the distribution of the vaccine. The pandemic showed the critical role airlines play in addressing this global pandemic."
Diversity in the Future of Flight
When asked about measures to diminish pilot shortages, Adjekum shared his enthusiasm about hiring developments in the future of aviation. United Airlines Aviate Flight Academy, he said, plans to train 5,000 pilots by 2030—half of them women or people of color.
More: WTTC Aims to Aid Travel Recovery with 'Inclusive & Accessible Guidelines'
"They are the first major airline to own and operate a flight school and have committed financially to support these efforts," Adjekum continued. "They are investing in flight training, which is a sign of the times, an indication of pilot demand. Most impressive is the fact that United is targeting to have 50 percent of the students at the flight academy from underrepresented groups in aviation. This target by United Airlines is a big and bold commitment to enhancing diversity in the aviation industry."