J.W. Marriott Jr. has announced that he will retire as executive chairman of Marriott International's board of directors, effective in May, following the company's annual meeting.
J.W. Marriott has held leading roles with the company for more than 60 years. His hospitality career began in his high school years. After college, in 1956, he became a full-time associate for Marriott, and shortly thereafter, he was managing his first Marriott property.
In 1964, he became president of the brand. In 1972, he served as CEO before he stepped down and was succeeded by Arne Sorenson in 2012.
Anthony Capuano, CEO of Marriott International, made a statement on J.W.'s upcoming retirement.
"On behalf of the board and the hundreds of thousands of people who wear a Marriott name badge around the world, I'd like to thank Mr. Marriott for his outstanding leadership throughout his tenure with the company. He is truly an industry icon."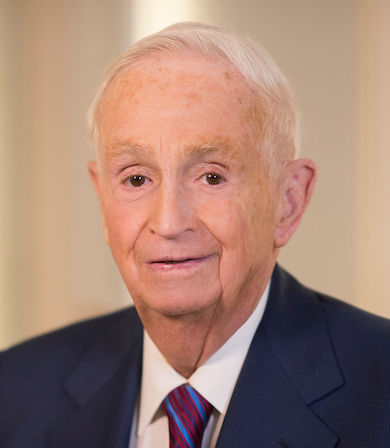 Read More: Marriott Names New President and CEO
Marriott's board has selected J.W.'s son, David S. Marriott, to succeed him. David has been with the company since 1999 and was most recently president of the U.S. full-service managed-by-Marriott division, which consists of more than 330 hotels under 14 brands in 34 states. Before that, he was chief operating officer of the Americas Eastern Region.
"I'd also like to congratulate David Marriott on being elected chairman of the board," Capuano continued. "Not only does he have tremendous operational experience from his career at Marriott, but hospitality is in his DNA. I look forward to working alongside him for years to come."