It's easy to imagine the Jurassic Park franchise's Dr. Ian Malcolm giving a TED talk on Chaos Theory or holding forth at a science symposium on the value of butterfly wings on chance and circumstance.
"Life will…uh…find a way," Malcolm famously said. He could have been talking about meeting planners' determination during 2.5 years of Covid, jumping back in with the energy of a T-Rex and making meetings happen again.
Planners who are also lovers of the Jurassic franchise will want to see the newest installation, Jurassic World: Dominion, then consider planning a dino-centric meeting at these paleontology-focused venues around the country.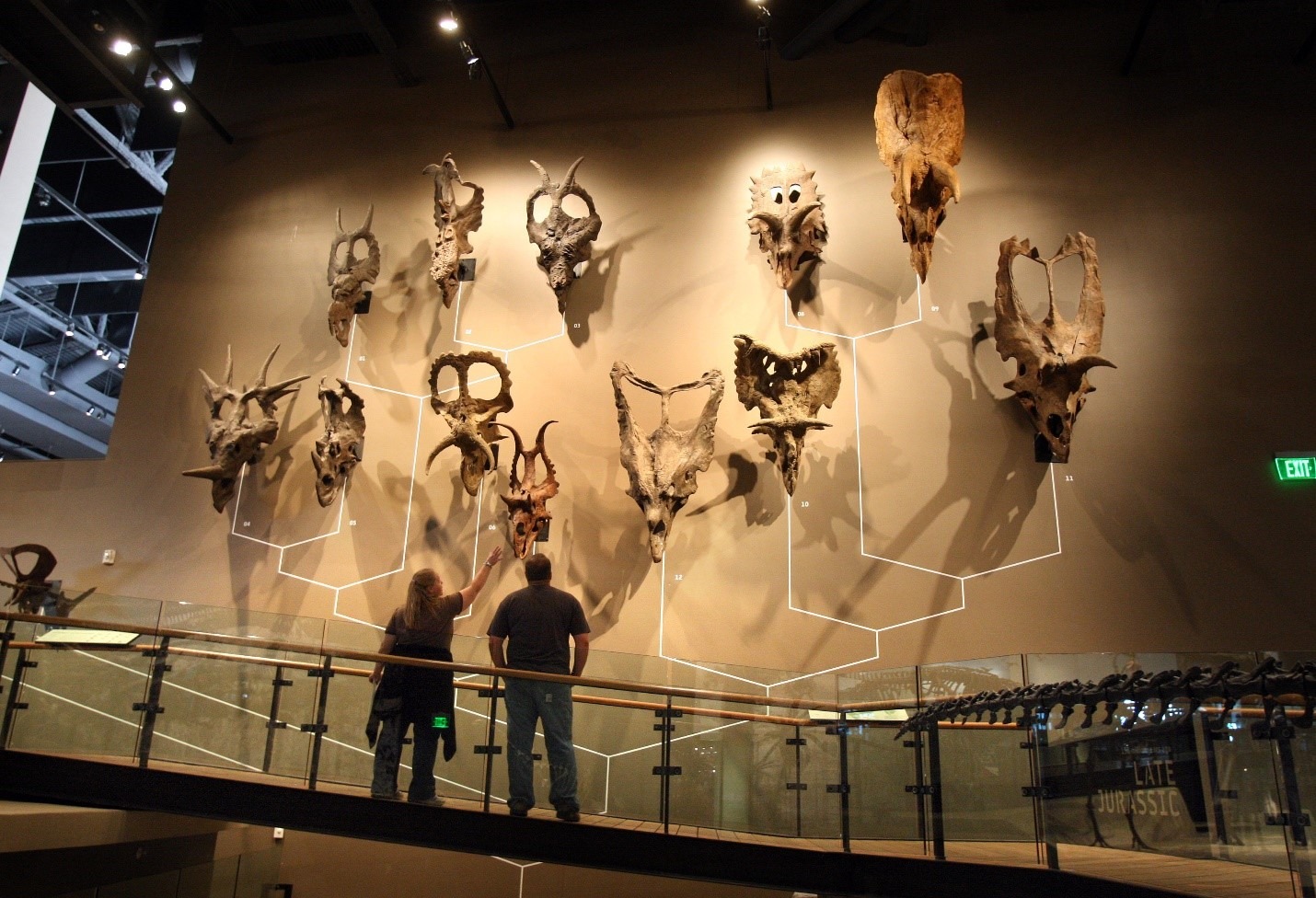 The Natural History Museum of Utah in the 163,000-square-foot Rio Tinto Center in the foothills above Salt Lake City looks like it was unearthed by a giant paleontologist. The exterior is wrapped in 42,000 sq. ft. of standing seam copper.
Inside the museum, you'll find the Past Worlds exhibit, which includes a Gryposaurus (duck-billed) dinosaur made of original fossil material, and the world's largest display of horned dinosaur skulls (this includes Triceratops, perhaps one of the world's most-beloved dinosaurs, which has a starring role in the first Jurassic Park).
Read More: Need an Event Venue That Wows? These 7 Will Blow Your Group Away

The entire museum is available for corporate meetings or events, which can be arranged in the Canyon/Canyon Terrace area or on Level 5 (150 for a standing reception or 72-80 for seated dinners). Gallery experiences with the dinosaurs can be included as part of the event.
The Field Museum of Natural History
Imagine your next event being hosted by the largest and best-preserved Tyrannosaurus Rex in the world. That can happen when you book the SUE gallery for a private meeting, event or meal at Chicago's Field Museum of Natural History.
SUE is the name of the museum's famous T-Rex. She's surrounded by other fossils from the Late Cretaceous era, including the beloved Triceratops. Your event can include mood lighting and a multimedia presentation all about SUE's life back in Jurassic days.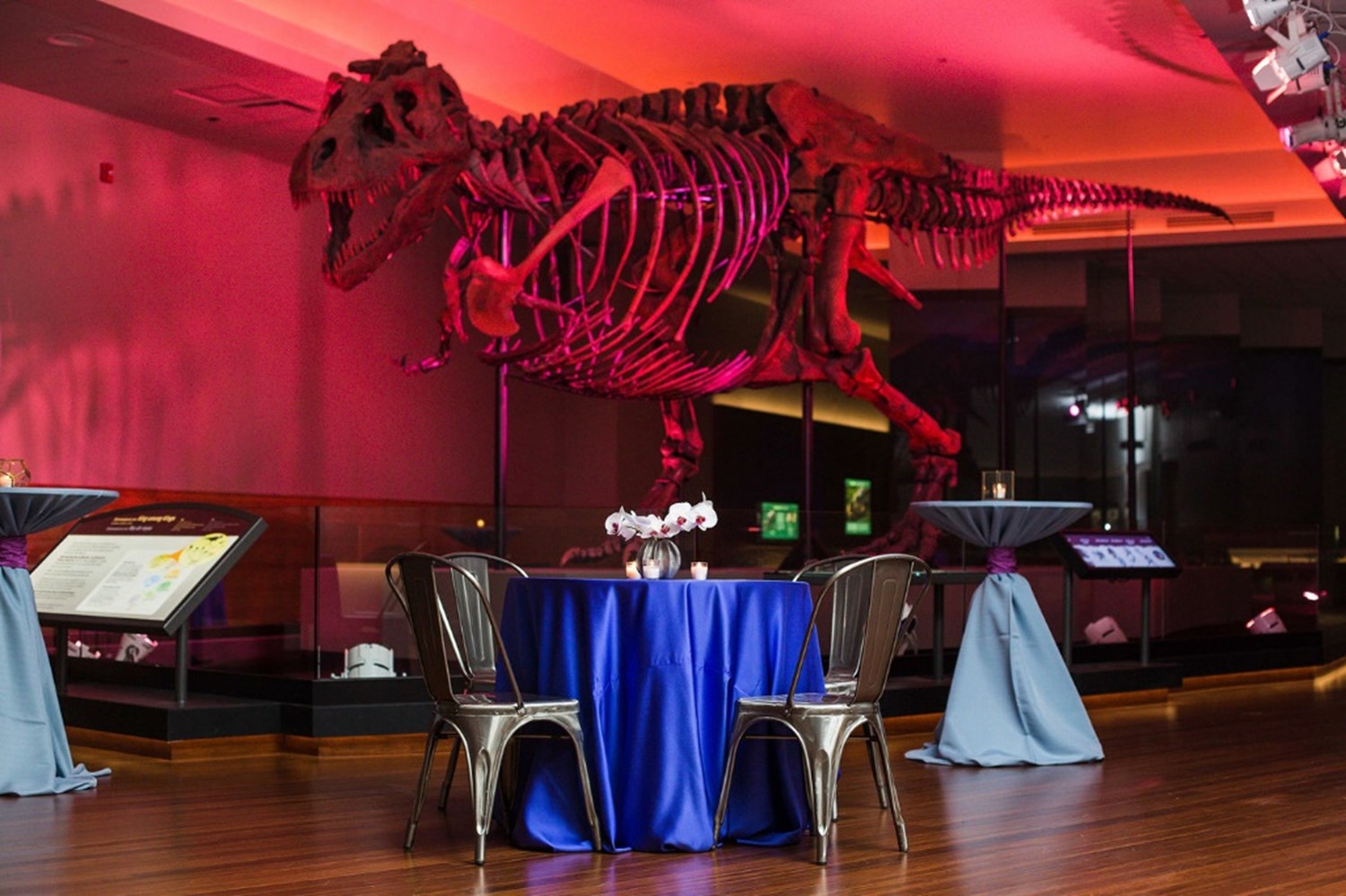 Enjoy a cocktail reception or intimate dinner in a Late Cretaceous forest. See fossils of SUE the T-Rex, a Triceratops and other creatures that walked the Earth 67 million years ago. View a media presentation about SUE's life—all under SUE's watchful gaze.
Stanley Field Hall lets you plan an event with one of the museum's top dinos, Maximo the Titanosaur, as well as some pterosaurs, in 21,000 sq. ft. of dino-friendly space.
The American Museum of Natural History
Read More: How to Produce Museum-Quality Trade Shows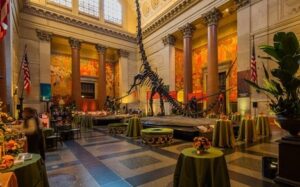 The famed American Museum of Natural History houses more than 33 million fossils, including a titanosaur, one of the biggest dinosaurs ever found. Groups can rent the museum's Hall of Dinosaurs for events of up to 600 people.
They can also do events in the iconic Theodore Roosevelt Rotunda, presided over by a fossilized recreation of a battle between an Allosaurus and a mama Barosaurus protecting her young. The Rotunda can host up to 750 awe-filled guests at a time. Altogether the museum can host up to 3,500 attendees across a variety of areas.