The resilience of the tourism and meetings industries in the Caribbean and nearby Florida quickly overcame the fallout left in the wake of Hurricanes Ian and Fiona in the early days of October.
"When you look at the impact from a tourism perspective, we're very proud say that all of our airports—even those in the affected areas—are open and operating business as usual," said Brad Dean, CEO of Discover Puerto Rico, during a press conference at IMEX 2022 in Las Vegas, adding that nearly all businesses including hotels, restaurants and attractions had reopened by Oct. 11. "Clearly, it was a setback and not a reset," Dean said.
And Puerto Rico is bouncing back with the unique flavor that makes the island a special destination, to conveyed through the campaign, "We Are Boricua," to illustrate the efforts of those in Puerto Rico's hospitality industry, as well as local community members delivering an invitation to visitors to live like a local.
Read More: Meet and "Live Boricua" in Puerto Rico
"Hurricane Fiona was a slow-moving category 1 that brought a lot of rainfall in the southern and western coast of Puerto Rico," Dean said, but offered encouraging updates on the state of the island. "Communications infrastructures stayed up throughout the storm, power has been restored throughout nearly all of the island and already we're seeing activity resume," he added.
Dean attributes Puerto Rico's speedy recovery to past experiences, lessons learned, and having a plan of action in place to respond to such a natural disaster including contingencies for assisting travelers and meeting professionals who found themselves in the storm's path, describing a meeting at the historic El Conquistador Resort as the storm made its approach.
U.S. DOT Federal Highway Administration Provides Emergency Relief Funding
The recovery efforts in Puerto Rico to repair the damaged roadways and bridges have also garnered federal support with the allocation of $8 million in "quick release" funding provided by the U.S. Department of Transportation's Federal Highway Administration (FHWA). "The quick release funding we are providing will help get those repairs started as soon as possible and better prepare this area for future flooding events," said Acting Federal Highway Administrator Stephanie Pollack in a statement issued in late September.
Similarly, the State of Florida in October received $50 million in quick release funding to make similar repairs to roadways, bridges and causeways left damaged in the wake of Hurricane Ian. "This important step is only part of a larger federal commitment: as President Biden said, we will be with the people of Florida for as long as it takes to recover and rebuild stronger," said U.S. Transportation Secretary Pete Buttigieg.
"The Sun is Shining in Florida" Campaign Launches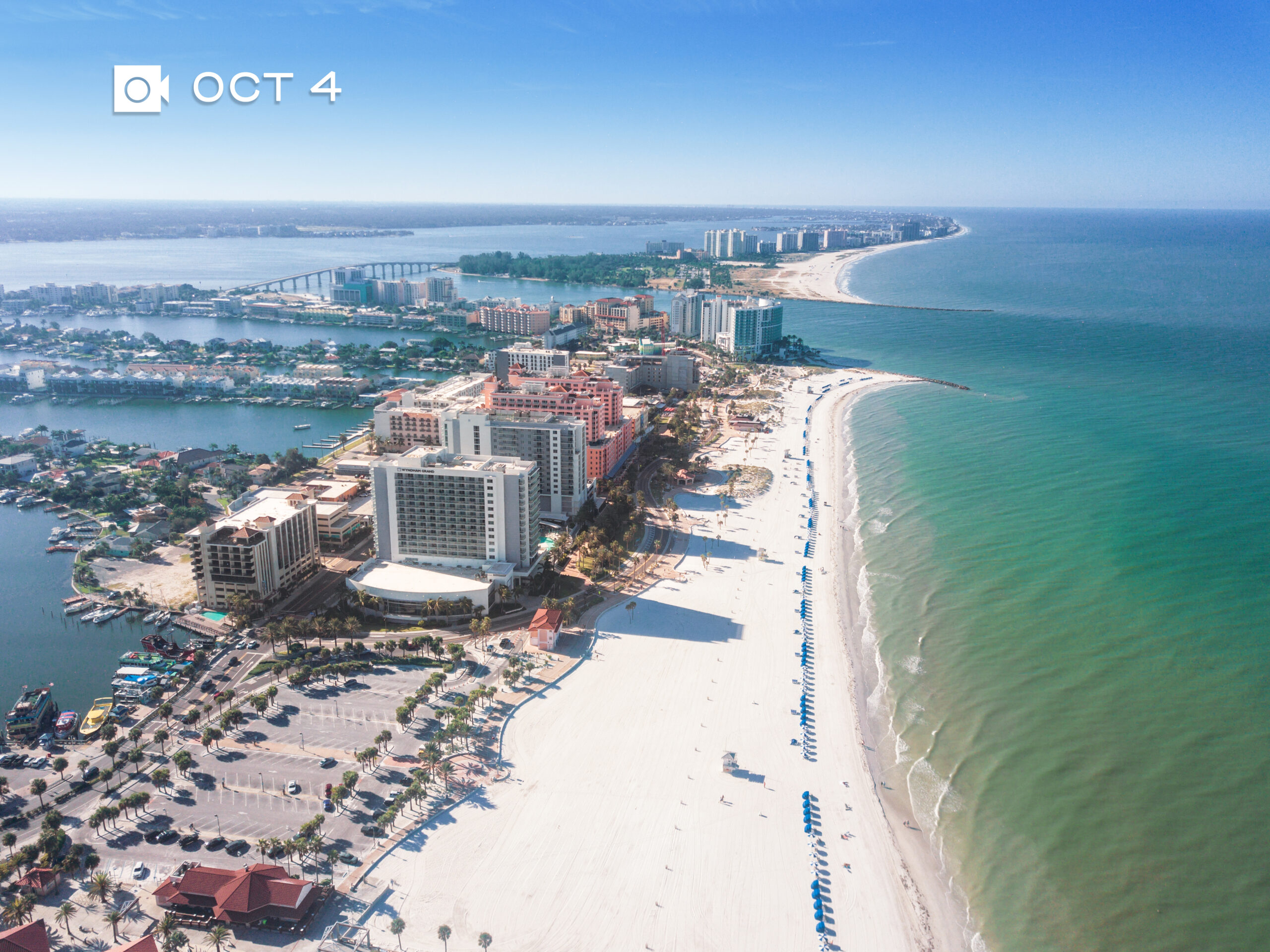 Dana Young, president and CEO of Visit Florida, encourages event producers to host in the state, explaining that the damage was not widespread considering the expanse of the state's geography. "It's very common for people to see the massive accounts of destruction that are all over the news and think that the whole state is destroyed," she says.
"That's certainly not true…by and large, most of the state is undamaged, open and ready to accept visitors today." In addition, Young notes that all of Florida's main roads are now open, including the causeway to Sanibel Island, which was recently reopened, along with the rebuilding of the bridge to Pine Island, which took a couple of days to complete.
Read More: West Florida: Gulf Coast, Inside and Out
In an effort to curb the misconceptions about the damage caused in Florida by Hurricane Ian, Visit Florida recently launched the over $2 million marketing campaign titled "The Sun is Shining in Florida," to combat the nearly $165 million in earned negative media coverage, highlighting the state's many destinations that are open for business, using date-stamped images to provide people with accurate updates.
"Florida is still the same wonderful place for meetings as it's always been. The primary meeting locations where they would typically be booking outside of Fort Myers proper are open," she said, noting that planners can still book for future events in Fort Myers.
Natural Disaster Spurs Bipartisan Cooperation
"Certainly, we're in an election season where you never know what you're going to see on TV, but when Ian hit, it was all hands on deck," Young said. "Everyone was focused on recovery and not political differences and I think [Governor DeSantis] has done an amazing job." Dean also noted that while Florida's governor and President Joe Biden do not maintain the friendliest of relationships, Biden recognized the efficiency of the response implemented throughout the state.
"The best we can do," says Young, "is to stay non-political and do everything we can do to ensure Florida's tourism industry remains healthy."