Even before most of the 12,000 attendees from this year's IMEX America in Las Vegas unpacked their suitcases, the IMEX Group was already planning for 2023 at the renovated Mandalay Bay Convention Center where upgrades to restaurants and connected hotels will join the recently refreshed 2.1 million sq. ft. of convention center space and upgraded data infrastructure.
Smart Meetings debriefed with Tahira Endean, head of program with IMEX Group, about what worked and what will be changed for next year.
A Focused Approach
"We are always planning for next year," Endean said. The author of "Intentional Event Design" joined the IMEX team in June after leaving SITE Global where she was head of events for more than three years, to pursue a master's degree in creativity and change leadership. "I enjoy figuring out what is next."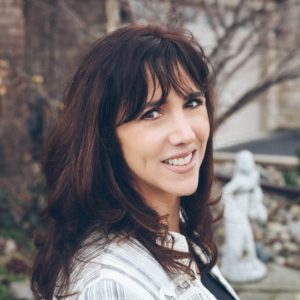 That was when she got the call to join the IMEX Group team. Even though she wasn't looking for another job, she was already embedded in the culture. "I have been to every IMEX America since it began in 2011," she recalled. Her role varied, however, including exhibitor, tech provider, speaker and tour guide. She has been to four IMEX Frankfurt shows in Europe and took on her most recent title while there in the summer of 2022. "I Iove how IMEX has always been forward-thinking, action-oriented and brought new ideas to the industry," she said.
Her job was to execute on the content in the Inspiration Hub. As the team looked at what worked in Germany and where the world was with a staggered reopening, the decision was made to streamline the nine tracks down to four and hyperfocus on what the industry needs right now. "We wanted to create a tool kit of things meeting professionals needed to know in 2022," she said.
The umbrella term Pathways to Clarity honored the uncertain journey meeting professionals are on now and settled into these four areas: Respect for People and Planet (DEI, sustainability, CSR); Future Self (personal and professional development, listening, coaching, emotional intelligence); Innovation and Creativity (inspirational design and event tech); Event Planner Toolkit (strategies for live, virtual and hybrid meetings, contracting and set-up).
Learn more about the biggest issues meeting professionals are struggling with in a joint IMEX-Smart Meetings white paper titled, "Clearing the Path" that surveyed planners about diversity, equity and inclusion, sustainability, personal and career development and industry changes.
A Content Mix
The day Endean started, she already had a couple of hundred submissions and about 100 speaking spaces to fill. She prioritized fresh ways of looking at timely issues, starting with the larger topics, such as inclusion. She made a point of putting equity first to make diversity and inclusion possible (hence EDI). That led to conversations around discrimination (David Jaime), personal empowerment (Jennifer Cassetta) and neurodivergent thinking (Megan Henshall). "Those are big topics that will help us move forward," she said.
The campfires were more dialogue-rich and an opportunity for people to ask tough questions in a smaller forum and bring forward their own ideas.
The Thinkers Hub collected ideas and facilitated discussions around questions such as: "How do we create better-designed, intentional and inclusive meetings?"
Two-minute Moves got people waiting for a session to start to stand up, breathe and move a bit. "It was an experiment to help people feel present and centered rather than on their phones," Endean said.
Meanwhile, Precious Williams, a 13-time national elevator pitch champion from ABC's Shark Tank, rode with attendees up the escalator to help them define their approaches, develop confidence around talking to stakeholders and develop their "personal power pitch" in the time it takes to get to the next floor. "She is just a bundle of infections energy and it was a fun new approach," Endean said.
"Sometimes we want to listen and learn and sometimes we want to contribute," she observed.
"The idea is to take great speakers and push them in different directions," she explained. That is why she did the unexpected and asked keynotes Count Me In founder Shane Feldman, Valuegraphics CEO David Allison and Without Maps writer Daniel Scheffler to come together to talk candidly about their love of travel. "Sometimes it is OK to just have a fun conversation," she said.
New Tools
By the end of the second Thursday in October, 4,000 buyers had donned the red lanyards and 3,300 had attended as part of the hosted buyer program. Endean saw the record attendance as a testament to the desire people have to get back to connecting with each other and have important conversations even when they are busy with their own programs.
On the supplier side, with the world opening up again, international exhibitors returned in force. Many doubled the size of their booths and in total, participation was 45% larger than in 2021, the year the United States lifted restrictions a week before IMEX doors opened.
"I hope people left with a few more tools and the ability to ask better questions about contracts, sustainability, equity or whatever else they came to learn more about," Endean said.
Pitching for 2023
For anyone thinking they would like to share their insights next October, Endean has some tips. "Ask yourself: 'What is the content we aren't seeing at other events? What will the takeaways be?'"
She suggested focusing on transformation. "Learn is not an active verb. Structure your presentation so people leave saying, 'Huh, I never thought of it that way.'"
And don't be married to your approach. "Be open to new ideas, including being on a panel. Don't think of that as being a lesser experience. Think of it as a way to advance your career and make new friends," she suggested.