Big dreams require a big helping hand. Luckily for hospitality entrepreneurs attending New York University, there's a lot to go around. Funded through gifts and sponsors like Atento Capital, a Tulsa, Oklahoma-based investment firm, the NYU School of Professional Studies (NYU SPS) and Jonathan M. Tisch Center of Hospitality (HI HUB) aim to support business savvy entrepreneurs.
Smart Meetings sat down with Dr. Richie Karaburun, clinical assistant professor and director of HI Hub Incubator of NYU School of Professional Studies, to explore the entrepreneurship hub designed to support up-and-coming hospitality business ideas.
What Is the HI Hub?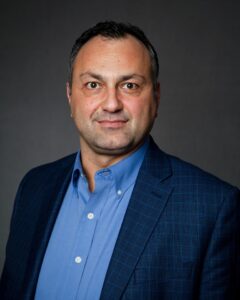 The three-month HI Hub Incubator program consists of two components: an experiential learning lab and incubators developed around the three pillars of strategy of Tish Center of Hospitality, which consists of a global network of 19 campuses, entrepreneurial-based courses and experiential internship opportunities.
Dr. Karaburun, who is responsible for the incubators, explains the process. "If [the students] make the cut, they apply to be part of the incubator. We have phenomenal mentors," Karaburun said. Mentors
and investors are international business executives sourced from Google to Hilton Hotels. They refine, develop or scale their ideas.
Read More: Smart Chat: Julius Robinson On Winning the War for Talent
At the end of the three months, participants will take part in the Tisch Center Incubator 2023 "Pitch Your Passion & Seal the Deal" event in Tulsa, Oklahoma. The program's mentors and investors will select the winners. The first-place winner will receive $5,000 and second and third-place winners will receive $2,500. On top of that, the investors can further invest in the business ideas adding an infusion of creativity into the industry. Through the program, Karaburun hopes the entrepreneurs will revitalize the hospitality industry.
"We create new opportunities and efficiencies for our industry," Karaburun said. "[The students] can easily think of what their generation needs…and offer it to the industry with our programs."
Innovating for the Future
The long-term hopes for HI Hub focus on the innovation of technology and hospitality for the future. Covid-19's impact on the hospitality industry has pushed the industry to get creative.
As a member of the 2022 cohort, Aviva Wolf a HI Hub Incubator program finalist created Shred, a fast casual eatery that serves healthy menus with fresh ingredients made to order using state-of-the-art food processors in order to eliminate food waste. The idea emerged as a way to "minimize food waste in the hospitality industry."
During the 2021 cohort, Bernardo Zorrilla founded Hotel+, an organization that offers "day-use" passes, food and beverage options and other hotel amenities. For meeting planners on the go who don't want to stay at the airport for hours, they can work in a hotel room.
"[Covid] pushed people to innovate more, especially in our industry, which is one of the most resilient industries anyway. We're coming back, and numbers are showing that travel and tourism is coming back, almost pre-pandemic level for most of the areas."
From Students to Founders
One of the most exciting aspects of the program for Dr. Karaburun is seeing the trajectory of the students. "Students are becoming [business] founders before they even graduate. There's nothing more exciting for me to see than my students becoming founders, managers and entrepreneurs before they even graduate from NYU."
"This is more of an experiential learning process," Karaburun said, pointing to how the process is structured. "There's nothing more exciting for professors like us to basically see a student's idea turned into a company, making money and gaining employment."
Who Can Apply?
Currently, only NYU students and alumni are able to apply for the HI Hub. But Karaburun hints that the Hub could be open to non-NYU students in the future.
"We're still discussing whether we should open this up to other schools or, or non-NYU students. But currently, as long as one of the founders is an NYU affiliate, then they're eligible to apply. But we're flexible, so we'll see where that program takes us in the future."
Karaburun sees great possibility in those who successfully apply to HI Hub and their potential impact on the industry. "Students can make their dreams come true. If they have any ideas, they can graduate with that idea of founding a company with our help."
For more information on the Hospitality Innovation Hub visit sps.nyu.edu.