Kendall Hart and Anthony Taormina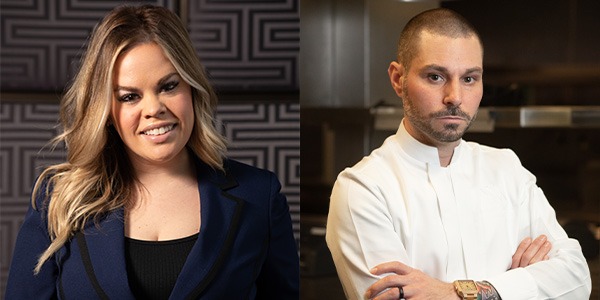 Hart is director of food and beverage, and Taormina is executive chef for Waldorf Astoria Las Vegas.
Before joining the Waldorf Astoria property, Hart was food and beverage manager for Vdara Hotel & Spa in Las Vegas. She also worked as director of food and beverage for MGM Grand Hotel and Casino Las Vegas, where she oversaw its three restaurants.
Taormina comes from Aureole Las Vegas at Mandalay Bay, where he worked as executive chef. He also worked as executive chef at Honey Salt, a James Beard-awarded restaurant off The Strip.
Read More: 3 Las Vegas Bar Experiences for Groups
Ben Annotti and Joseph Martinez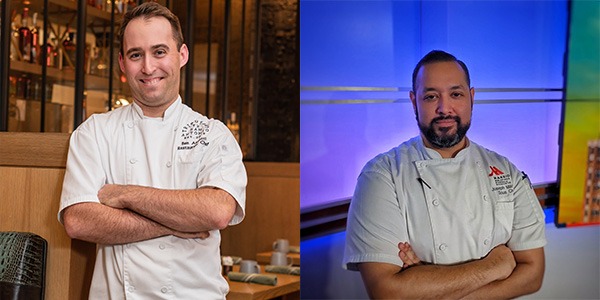 Annotti is senior banquet chef and Martinez is senior sous chef for San Antonio Marriott Rivercenter on the River Walk and San Antonio Marriott Riverwalk.
Annotti previously worked for the hotels as senior sous chef since 2019. Annotti also worked at Chicago-based restaurant, Union, and was culinary supervisor for JW Marriott Hill Country Resort & Spa's 18 Oaks restaurant.
Martinez worked as the properties' sous chef since 2021. Since his first culinary role at Walt Disney World Resort, Martinez also worked at Silo Restaurant Group and Silo Prime & Terrace Bar, as chef de cuisine and sous chef, respectively.
Huseyin Ozdemir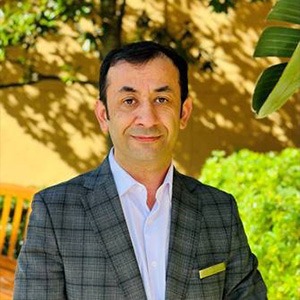 Ozdemir is director of restaurants and beach club operations at The Ritz-Carlton, Sarasota in Florida. Ozdemir has a lengthy history with The Ritz-Carlton Hotel Company, most recently as banquet manager for The Ritz-Carlton, Orlando. He also worked as food and beverage supervisor at The Ritz-Carlton, Key Biscayne; Fontainebleau Hotel in Miami; and Wequassett Resort & Golf Club in Harwich, Massachusetts.
Indrajit Saryawanshi and Soumi Hazra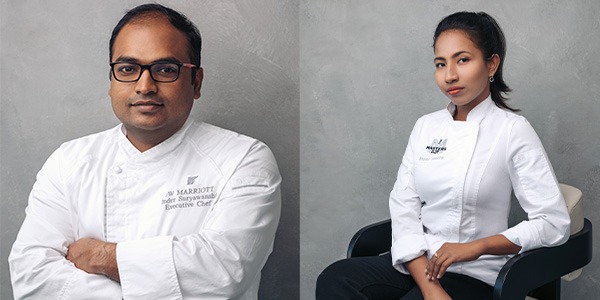 Saryawanshi is executive chef and Hazra is sous chef for JW Marriott Clearwater Beach Resort & Spa.
Saryawanshi comes from JW Marriott Marco Island Beach Resort, where he worked as executive sous chef. He has also worked as executive banquet chef at MGM National Harbor Hotel & Casino in Ox Hill, Maryland and Marriott Marquis Washington, D.C., as well as chef de cuisine at JW Marriott Marquis in Dubai and chef de partie at JW Marriott Desert Ridge in Phoenix, Arizona, where he was awarded first place at the National Association of Catering Executives Awards.
Hazra, 2022 winner of Marriott International's Masters of the Craft competition, comes from JW Marriott Marco Island, where she worked as chef de partie. She also worked as a line cook at Pagliacci in Bellevue, Washington. Her career began as an intern at JW Marriott Hotel Pune in India.
Raymond Bocanegra
 Dallas-based Hotel Swexan, slated to open June 15, named Bocanegra executive chef of its five on-site restaurants. Most recently, Bocanegra worked as resort chef at Rosewood Miramar Beach in Montecito, California. He has also worked at two properties in Colorado, The Broadmoor in Colorado Springs and The Ritz-Carlton, Denver, as banquet chef and sous chef, respectively.
Patrick Meany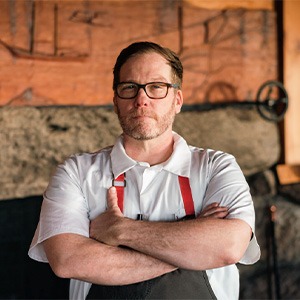 Meany is The Inn at Newport Ranch's executive chef. Now in Fort Bragg, California, Meany comes from Elk, California, where he worked in all kitchen positions at Harbor House. He has also worked at Michelin-starred restaurants Per Se in Las Vegas and Bouchon in New York City, as well as his own restaurant, Stone and Embers, in Philo, California.
Walter Silva and McColbert Evrard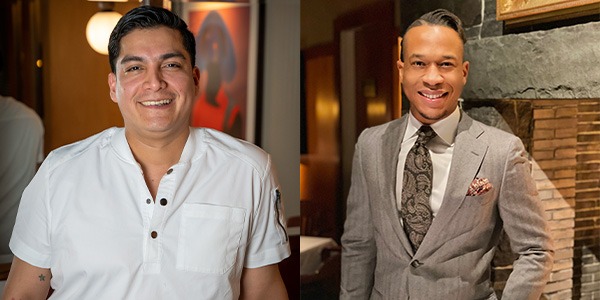 The Kimpton Banneker in Washington, D.C., named Silva executive chef and Evrard director of food and beverage.
Before The Banneker, Silva opened and developed the menu for ilili Restaurant at the Wharf in Washington, D.C. He also has experience running two locations for Barcelona Wine Bar. Silva will lead the property's French bistro Le Sel, rooftop bar and lounge Lady Bird and private events.
Evrard previously worked in management roles with AGM Hillstone Restaurant Group in East Hampton, New York; Omni Montelucia in Scottsdale, Arizona; and Brentwood Country Club in Los Angeles.
Michael Yates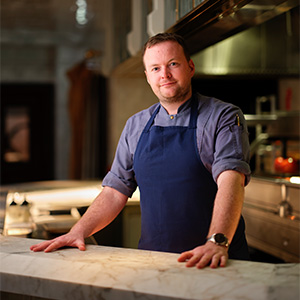 Yates is executive chef for NoMad London. Before the move to London, Yates owned his own restaurant, Sail and Anchor, in Antwerp, Belgium, for the last seven years. Yates, originally from Lancashire, England, also has culinary experience on Hamilton Island in Australia, where he worked at Qualia, as well as Oud Sluis, a former restaurant in the Netherlands.
Andrew Cardillo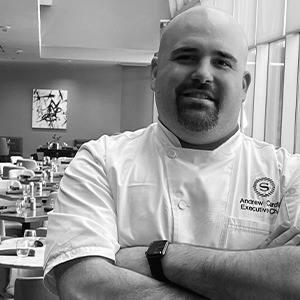 Cardillo has been named executive chef for Sheraton Dallas, overseeing operations of its four restaurants and catering for the hotel's convention and meeting spaces. Cardillo comes from Iowa, where he worked as executive chef at Des Moines Marriott Downtown. He has also worked with other Marriott International properties, including Marriott Marquis San Diego Marina and Chicago Marriott Downtown Magnificent Mile.
Read More: Dallas: Upward and Onward
Richard Crespin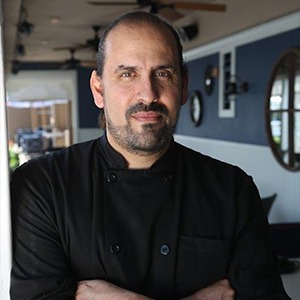 Crespin is executive chef for Kimpton The Rowan Palm Springs in California. Before this, Crespin worked in executive chef positions at The Portofino Hotel & Marina in Redondo Beach, California, as well as Magnolia in Hollywood, California, and Ole! Tapas Bar in Los Angeles, both of which have since closed.