Peter Palli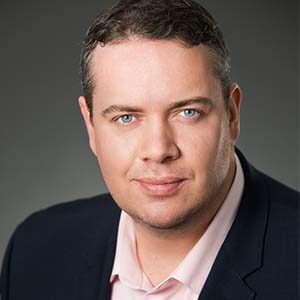 Palli has joined Omni Hotels & Resorts in Dallas as chief commercial officer. With 25 years of experience in hospitality management, Palli has held multiple leadership positions with Hyatt Hotels & Resorts, including night manager, duty manager, front of house manager, revenue manager and more. He went on to become the vice president of distribution and commercial solutions for Hyatt, which he served as for 13 years. Palli was most recently vice president of revenue management and analytics at Signature Aviation Flight Support.
Sean Casserly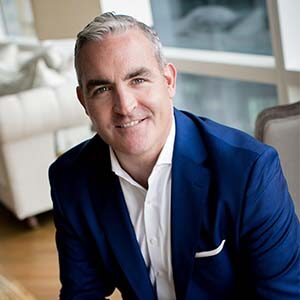 Casserly is now resort manager at Four Seasons Resorts and Residences Jackson Hole in Wyoming. A twenty-year hospitality veteran, Casserly was most recently director of marketing in Baltimore, Maryland for Four Seasons. He has worked in various leadership roles at Four Seasons since 2000, such as assistant food and beverage manager, director of sales in multiple locations and director of marketing, among others. Casserly has also worked in food and beverage and chef roles at The Kildare Hotel and Country Club in Ireland, Taj Campton Place Hotel, San Francisco and Hotel Davoserhof in Switzerland.
Jennifer Walker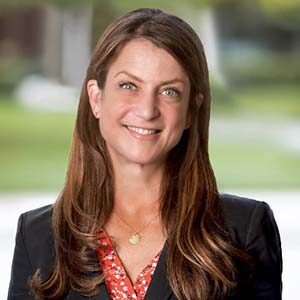 VisitDallas has appointed Walker chief marketing officer. Walker has been in the marketing and hospitality industries for over 30 years and has worked for tourism bureaus in Austin, Santa Barbara and at Visit California. She has also spent time in managerial roles at a long list of marketing companies, including Tocquigny Advertising, Kolar Advertising & Marketing and AVB Marketing, where she most recently worked as director of client services and business operations.
Vu Thi Huong Giang and Rowie Villacencio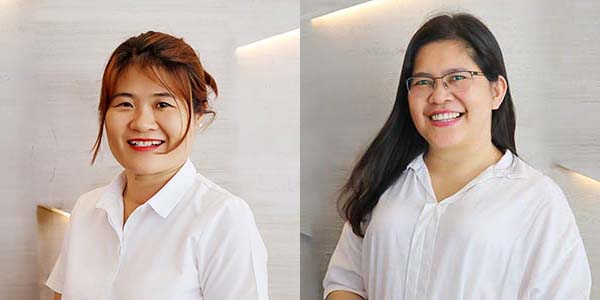 Giang has been promoted to resort manager and Villacencio promoted to manager and director of administration at Alma Resort in Cam Ranh, Vietnam.
Giang brings 15-years of experience in food and beverage and hotel management to her new role, previously working for Six Senses Ninh Van Bay, Vinpearl Land, Mia Resort and The Anam in Ninh Trang. Most recently, Giang was executive assistant manager of food and beverage at Alma Resort.
Villacencio has spent over 20 years in accountancy and business management, entering the hospitality management scene in 2011 at Shangri-La's Mactan Resort and Spa in the Cebu province of the Philippines. Before joining Alma Resort, Villacencio was academy director at Bluewater Academy in Chinhoyi, Zimbabwe. Her most recent position was director of human resources at Alma Resort, having joined the resort staff in 2019.
Nick Vournakis and Derek Sharp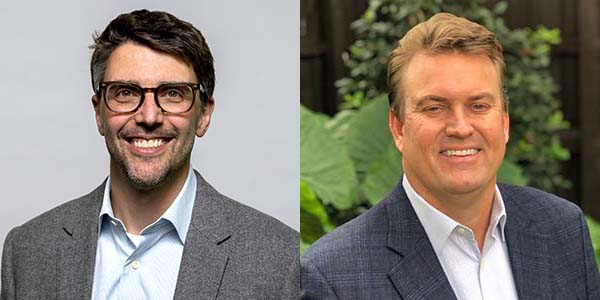 CWT, the business travel management company, has named Vournakis EVP and chief customer officer and named Sharp EVP and chief traveler experience officer.
Vournakis has spent four years at Ernst & Young Global Consulting Services, starting as a staff consultant and rising through the ranks to manager in 1999. He joined CWT the year after, where he's held various directorships and managerial positions over the last 22 years, including vice president of the CWT solutions group, senior vice president of global marketing, president of US military and government markets and more. In his most recent position, Vournakis was managing director of global customer management.
Sharp has a long history in marketing and management positions, working in the past as account executive for Emery Worldwide Airlines and UPS and later as senior director of strategy and planning and senior director of worldwide applications at Hewlett Packard Enterprise. Sharp held multiple executive positions at Travelport before joining CWT in 2018 as senior vice president and global managing director of meetings and events. Sharp was most recently the chief operating officer for CWT's RoomIt, managing worldwide hotel bookings and rates for business travelers.
Glaucia Canil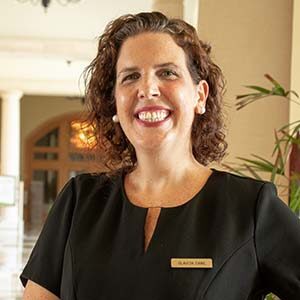 Canil has been promoted to director of sales and marketing at JW Marriott Cancun Resort & Spa and Marriott Cancun Resort. In 2016, she joined sales at JW Marriott Cancun Resort & Spa and was quickly promoted to director of sales. Canil also spent time in Brazil, her home country, where she excelled as a sales executive at Renaissance Sao Paulo Hotel, winning both the President's Circle and Chairman's Circle awards.
Kellie Ann Cahill, CMP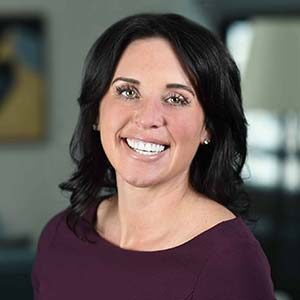 Conrad New York Midtown of Conrad Hotels & Resorts has appointed Cahill its complex commercial director. Previously, Cahill was commercial director at New York Hilton Midtown and has spent 20 years in the industry, experienced in sales strategy, entertainment and client management. She remains a member of Meeting Professionals International and was president of its New Jersey chapter from 2022 to 2023.
Kelli Donahoe, CMP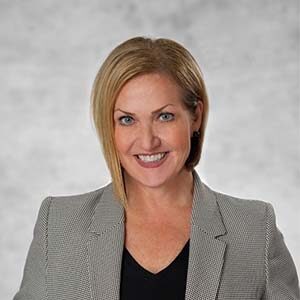 With over two decades of industry experience, Donahoe has joined Dayton Convention Center (DCC) as general manager. Most recently, Donahoe was director of sales & marketing at David L. Lawrence Convention Center in Pittsburgh. She began her career at Hilton Hotels, before serving in different sales management positions at Visit Tampa Bay, Tampa Convention Center, Orange County Convention Center in Orlando and more.