Lilly Rocha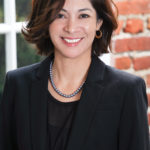 Lilly Rocha has covered a lot of ground during more than 17 years in global and local event management by helping clients reach their marketing goals.
"I've traveled all over the globe, everywhere from Europe to Latin America to the Middle East," Rocha says. "I used to travel a lot, learning the event lingo in different languages. There were so many awesome things like that. Booths are very different in other countries from the U.S."
Rocha, who has worked with a variety of organizations, currently is the CEO and owner of Space67 Productions, as well as trade show director of The Sabor Latino Food Industry Trade Show, the only Latin food trade show in Los Angeles. The show also occurs annually in Dallas, New York and Orlando.
Rocha is a Certified Meeting Professional (CMP) and a member of Meeting Professionals International (MPI), and participates in International Special Events Society (ISES) and Certificate in Meeting Management (CMM) continuing education events. She earned her CMM Certification from MPI in 2011. Her event-planning covers a wide range of skills, including trade show management, event management, marketing, special site inspection and detailed event project plans.
Rocha, a longtime resident of California, lived in London while studying marketing at St. Mary's University. She received her undergraduate degree from University of California, Berkeley, but her extracurricular work influenced her career trajectory.
"I worked in restaurants part-time throughout college and really liked the training, the parties and catering," she says. "I found myself drawn to the back-of-house operations."
While she was growing up, her parents owned a restaurant. "I spent a lot of time in that environment and became familiar with the setting early on," she says.
Rocha initially worked in tech after she graduated from UC Berkeley. The peak of the dot-com bubble in Silicon Valley found Rocha working as an event manager for Nokia in Mountain View, California. Her technological skills proved helpful, as evidenced by her proficiency in project management software.
Rocha's best advice to someone considering a career in event planning is to learn as much as possible about the industry and clients.
"It's always nice to have that extra piece of knowledge," she says. "I'm one of those people who always likes to keep learning and getting a better perspective."
---
Smart Moves
Colin Clark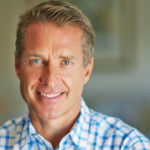 Four Seasons Resort Hualalai in Kailua-Kona, Hawaii, welcomes hospitality leader Colin Clark as general manager. Clark will oversee all aspects of the Forbes Five Star and AAA Five Diamond oceanfront resort, including the 243 guest rooms (including 51 suites), five dining services, seven pools, award-winning spa, Jack Nicklaus-designed golf course and fitness center. Clark has served in various roles for the Four Seasons over the past 27 years.
Diarmud Dwyer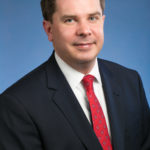 Diarmuid Dwyer began serving as general manager of Manhattan's New York Hilton Midtown on April 3. In this role, Dwyer manages day-to-day operations of the 1,931-room hotel. He has held a prominent role in the Hilton family for more than a decade. His experiences include a 13-year tenure at Waldorf Astoria New York in New York City. Most recently, Dwyer worked as a hotel manager and executive director of Waldorf Towers, a 181-room luxury property within Waldorf Astoria. A native of Ireland, he began his hospitality career at Killarney Park Hotel there.
Matt Schalk 
Hyatt Regency Chicago announced Matt Schalk as its hotel manager on March 30. He has more than 25 years of experience, including various roles with Hyatt. Most recently, Schalk worked for Hyatt Hotels Corporation as regional vice president of sales and marketing for the west region. He has worked in several revenue management positions at Hyatt Hotels Corporation. Schalk graduated from Hyatt's Corporate Management Training Program in 1996.