Photo credit: Steven Diaz
The green Army men parachuted down to Walt Disney World Resort this week to make a very special delivery. It's Slinky, it's Slinky! Watch out Goofy and Pluto, there is a new Disney dog moving in to town.
A vehicle for the upcoming Slinky Dog Dash rollercoaster made its debut today in honor of National Slinky Day. The exciting new ride is being assembled inside the 11-acre Toy Story Land, which opens Summer 2018 at Disney's Hollywood Studios in Lake Buena Vista, Florida.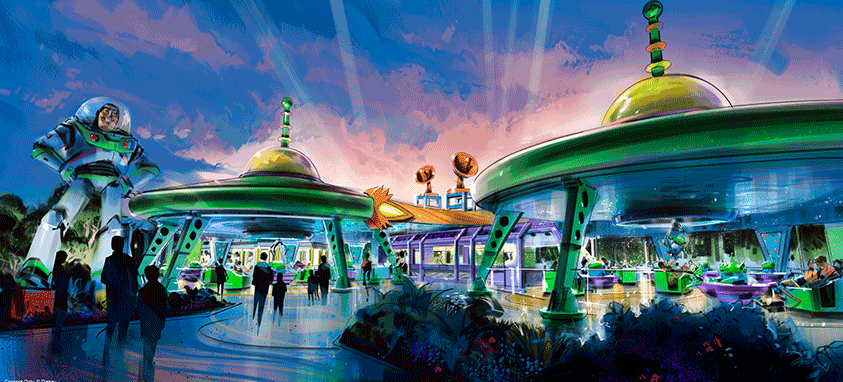 Photo credit: Disney
"We've tried to put the slinkiness into the track," teases Bob Vignec, Toy Story Land staff project engineer. "One of the unique characteristics of this design is that the vehicle and the track are melded together to act both for a fun effect for the people on it and for a big kinetic effect for the people who are watching it."
Riders can expect camel humps, coils, circles and twists, according to Dave Minichiello, executive creative director for Toy Story Land. Guests will also be able to go to infinity and beyond on Alien Swirling Saucers, another attraction planned for the park.
Just a thought, custom-branded Slinkys make a great giveaway at trade shows and events.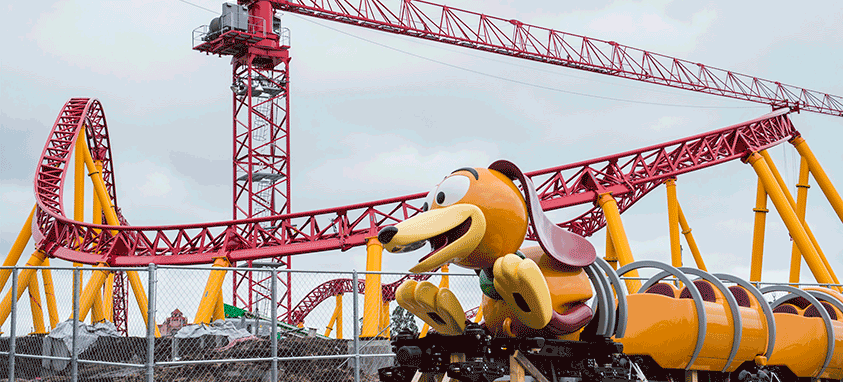 Photo credit: Steven Diaz