Do we ever really lose our love for getting in the spirit of a good theme? From birthday parties to weddings, themes are everywhere, and even the most corporate adult will join in on the fun when the opportunity presents itself. So, why not keep the good times rolling in your hotel room? We've compiled a list of 10 themed hotels that can set the mood for your next event.
The Roxbury, NY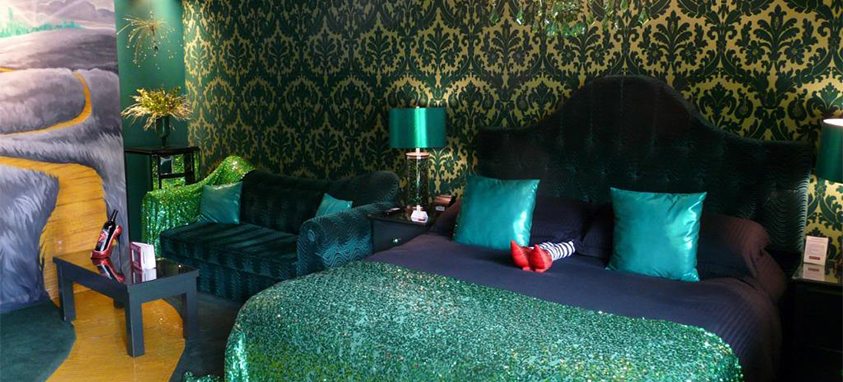 The Roxbury has plenty of themed rooms, but the one that stands out most is The Wizard's Emeralds. The room, from the bedding to the ceiling, is doused in green, emulating the heart of Emerald City. Veer off the yellow-brick road lining the bedroom floor into a grand bathroom, and you will find ruby red shoes sticking out from beneath your bed's pillows.
Seven Hotel, Paris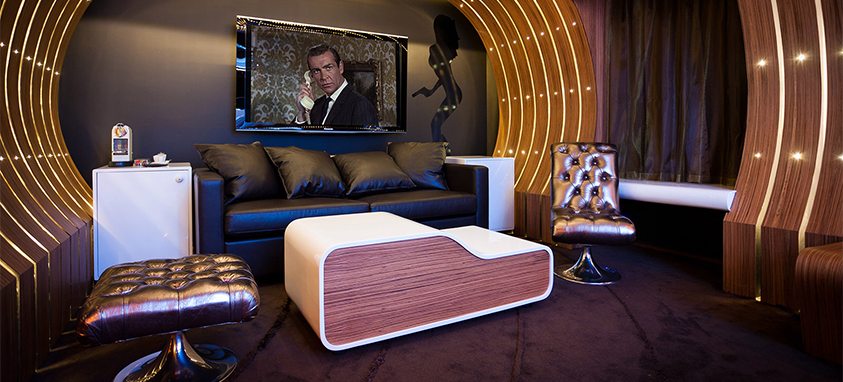 The Agent Secret Suite is made for those hoping to channel 007. Vintage meets modern in the suite, with arched walls and purple lighting working together to create the perfect ambience. A mirror above the bed and lamps with a gold-gun base will make you feel like a secret agent, ready for anything.
The Curtis Denver, Colorado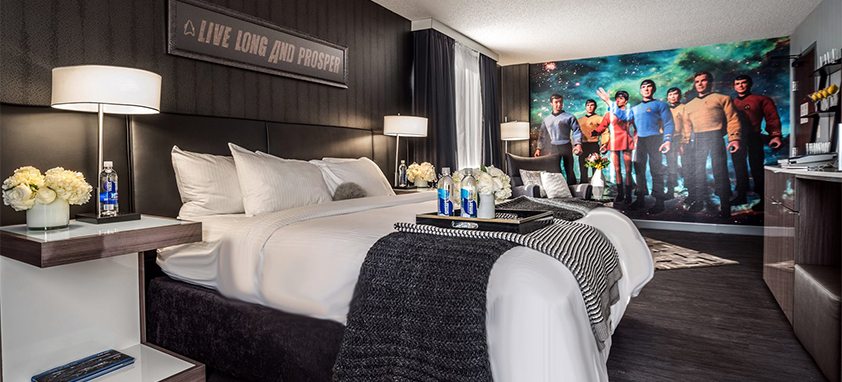 If you're looking for a futuristic room, board the USS Enterprise…kind of. The Curtis Denver has created a room entirely devoted to Star Trek. With a sign reading "Live Long and Prosper" above the bed and life-size cutouts and art decorating the room, the Trekkie in you is bound to come out.
Dog Bark Park Inn, Cottonwood, Idaho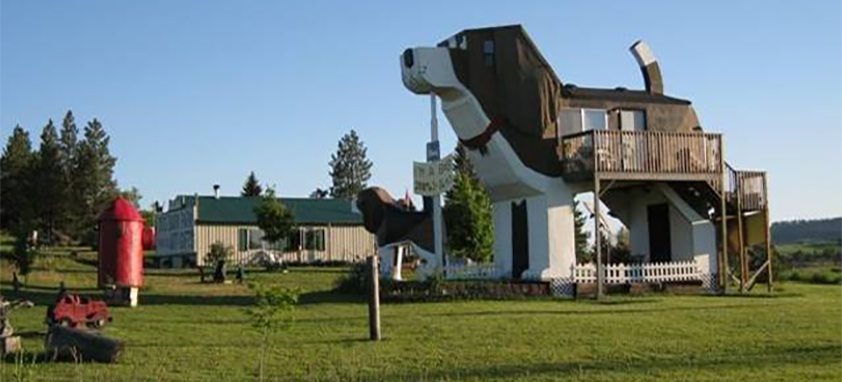 Dog-lovers, this is your dream bed-and-breakfast. Husband-and-wife artists began carving custom dogs, and this eventually led to their biggest creation yet—a giant beagle that you can stay in. The throw pillows are embroidered with dogs, the bed frame has an assortment of breeds and dog-shaped cookies are available to nibble on as well.
Winvian Farm, Litchfield Hills, Connecticut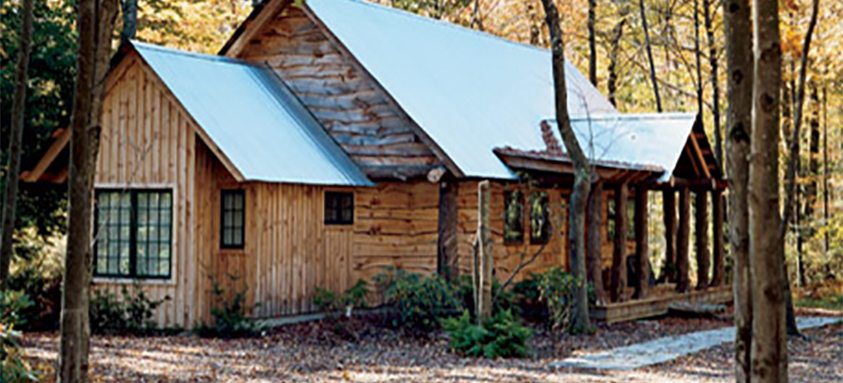 Ever wondered what the inside of a beaver's dam looks like? Winvian Farm can give you an example. With trees reaching from floor to ceiling, an arched roof made of stick canopies and a spiral staircase leading you to a loft, you'll feel right at home in their Beaver Lodge.
Wonderland House, Brighton, England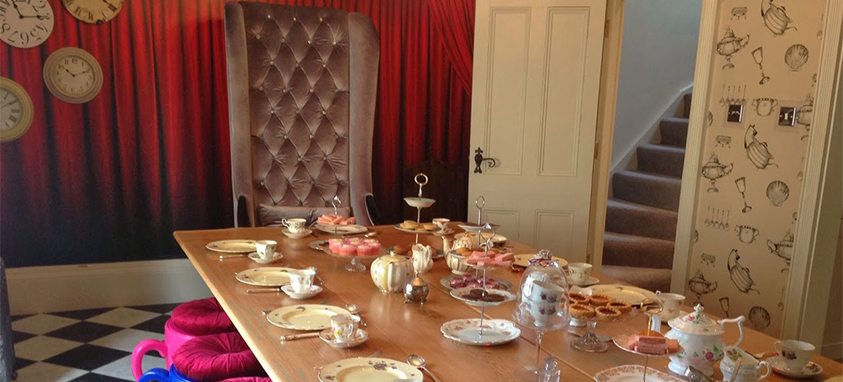 If you've ever dreamed of being in Alice in Wonderland, this is the place to stay. Though you can't book one room—if you want to stay, you must book the whole house—it's worth it for the experience. Have a Mad Hatter tea party, then retreat to your Flamingo room. Wanting a different ambience? The Queen of Hearts room or Tweedles room may be for you. Your guests will go mad over the house.
The Victorian Mansion at Los Alamos, California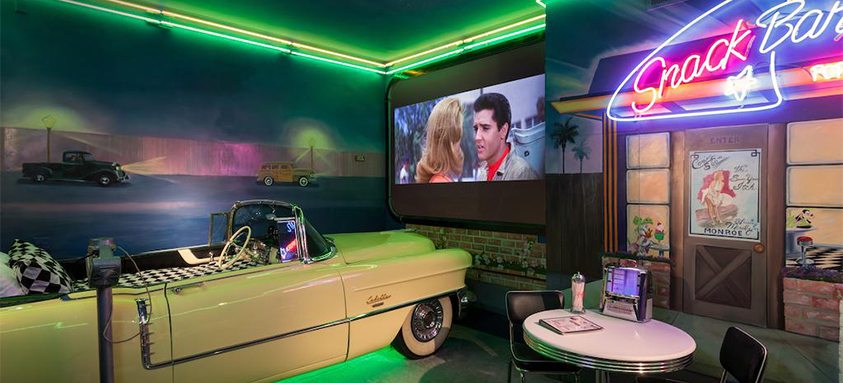 This hotel comes with plenty of themed rooms. Relax in the Pirate Suite, featuring a wood and stone fireplace, a treasure chest and a sink in a barrel. Or travel back to the '50s and fall asleep in a Cadillac while watching your favorite movies from a reel-to-reel projector.
Keio Plaza Hotel, Tokyo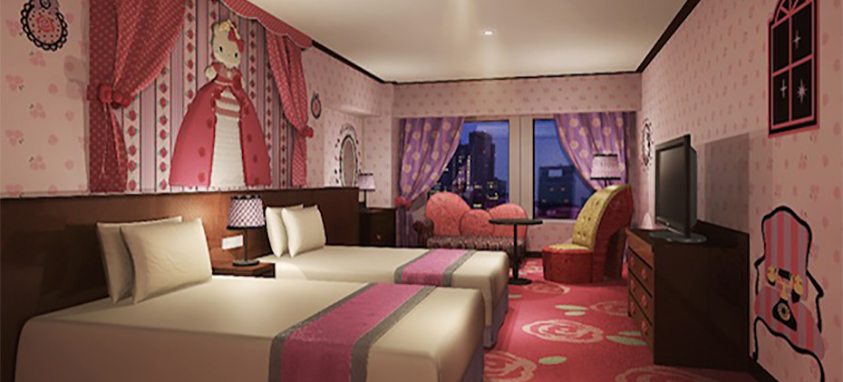 Hello Kitty is one of Japan's most beloved cartoon characters, and many outside of Japan consider it a mascot. Stay in Keio Plaza Hotel Tokyo's Hello Kitty themed rooms and you'll fall into a world of pink. Your key contains her signature bow tie, sandwiches are cut into the shape of her famous face and her original signature is on the bathroom mirror. You're also welcome to take home themed amenities.
Sorrisniva Igloo Hotel, Norway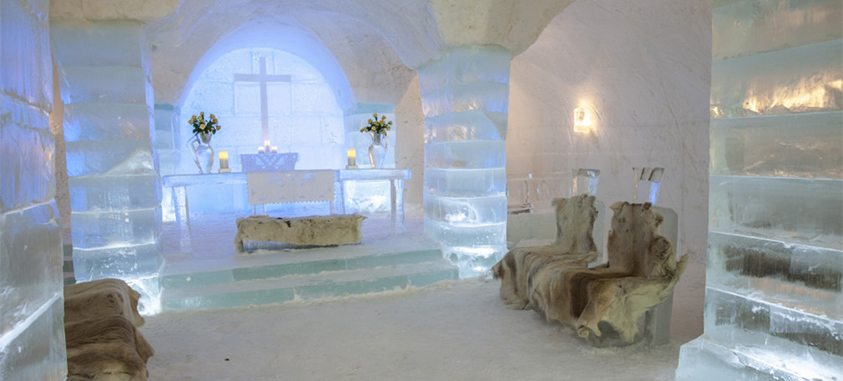 Live like Eskimos in this seasonal hotel. Yes, seasonal—because as spring comes, the igloo melts away. Everything inside is made from ice, though you will stay cozy and warm in the provided sleeping bags.
Georgian House Hotel, London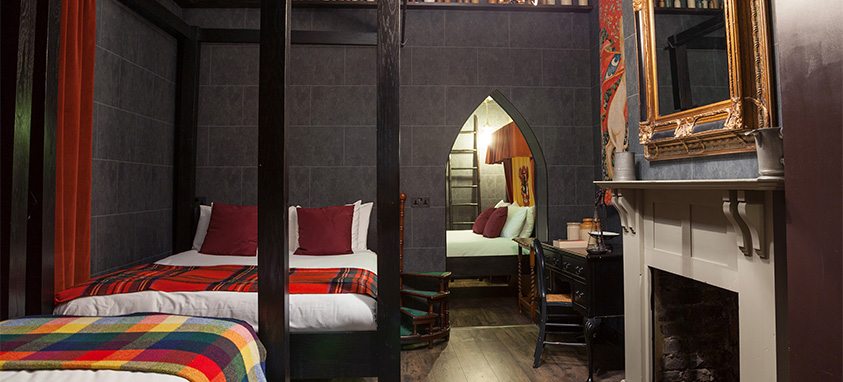 The Wizard Chambers will make you feel as though you just entered Hogwarts. Enter through a bookcase door and head through a hall lit only by candlelight. The bedroom mirrors those in the movies, with canopies hanging above the beds, stained-glass windows and cauldrons in the fireplaces.