The $960 million MGM Springfield resort casino opens in Massachusetts on Aug. 24. Here's an exclusive, sneak peek at what planners can expect from the 34,000 sq. ft. of function space that will be available.
"In designing MGM Springfield, we had a mission to create a luxury meetings experience that would be unique not only to Springfield, but to the entire region," says Michael Dominguez, chief sales officer for MGM Resorts International. "We've taken best practices from MGM Resorts' properties around the world and introduced them here, with a focus on delivering spaces that inspire collaboration, interaction and productivity."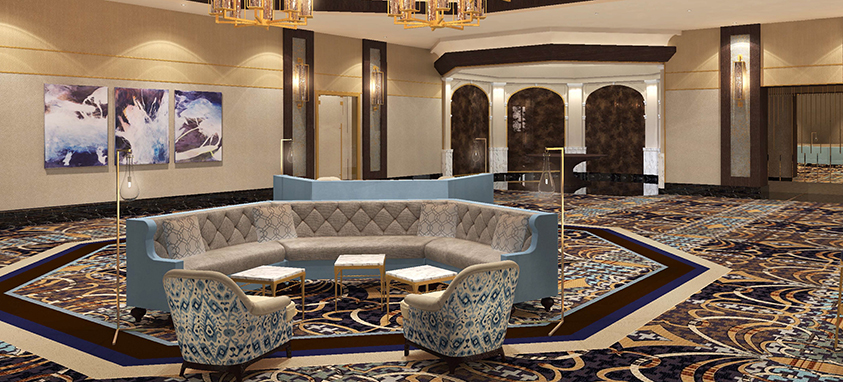 The names of the meeting rooms might ring a bell: They will bear the monikers of sister properties in the MGM family. Here's the breakdown:
10,600-square-foot Aria Ballroom
5,600-square-foot Bellagio Ballroom
1,000-square-foot Borgata Meeting Room
1,000-square-foot Beau Rivage Boardroom
The property has already received interest from more than 200 groups, and is confident they will sign contracts soon. "Our meeting spaces at MGM Springfield were created not only with the latest technology, but with carefully designed elements that will complement multiple configurations for a variety of group sizes," says Monique Messier, executive director of sales. "Meeting planners can rely on our knowledgeable team, who are experienced at creating intricate designs and customized decor that will animate each event."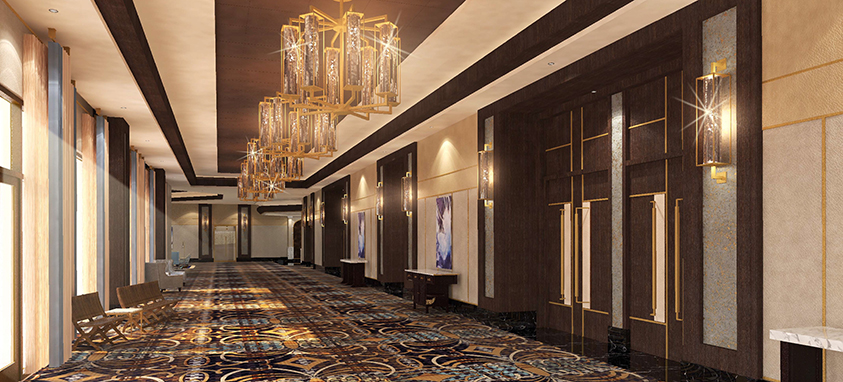 Overlooking Armory Square—which offers views of Springfield's 19th-century U.S. National Guard Armory—a 6,200-square-foot outdoor terrace will extend for the length of the meeting space, allowing natural light to beam in. Larger groups are encouraged to meet at Mass Mutual Center, a 100,000-square-foot convention center managed by the hotel.
"Worked into the design of the resort are pockets of gathering spaces perfect for impromptu small-group gatherings or activities, or a casual chat with friends and business associates," Messier adds. "With so many offerings all in one convenient location, attendees will find an abundance of opportunities to hold spontaneous meetings, develop meaningful connections and, of course, have a little fun."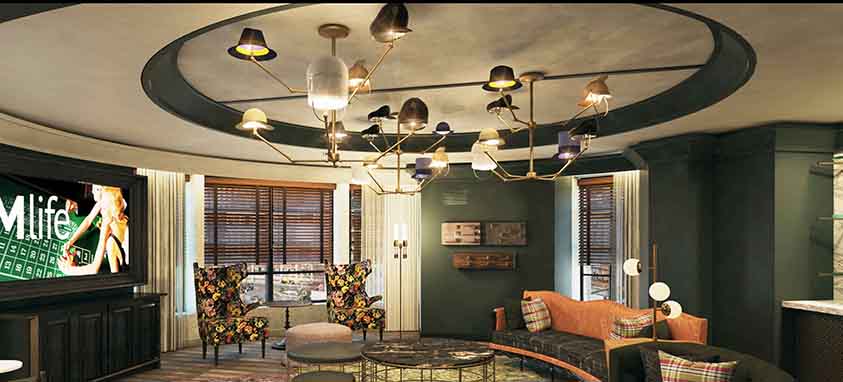 Besides the designated meeting areas, MGM Springfield is excited to offer unique event venues, such as a 10-lane bowling alley inside Tap Sports Bar, a Top Golf Swing Suite, a pool deck and Regal Cinemas. "A great option for team-building would be the Top Golf Swing Suite," Messier says. "It offers three simulator bays where small groups can gather and participate in fun golf games that are approachable for both long time golfers or those who have never picked up a club. It's a unique offering in the region and an interactive activity that allows attendees the chance to get to know one another amid some friendly competition."
Private dining is available at chef Michael Mina and chef Adam Sobel's Cal Mare and The Chandler Steakhouse, which is led by Meghan Gill, the winner of season 14 of Hell's Kitchen television series. Additionally, the resort's in-house catering team can create a variety of cuisine to suit any occasion, "We'll be using locally sourced ingredients whenever possible to design popular regional dishes," Messier says. "If a group has something with an international flair in mind, our team can create that, as well. We'll work with planners to ensure we're bringing their ideas to life."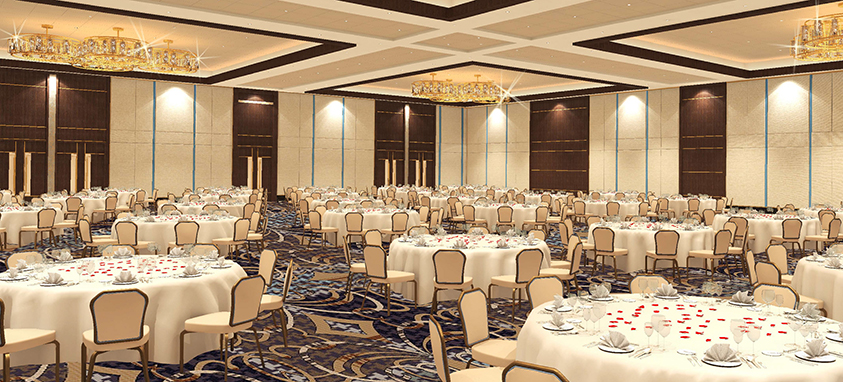 The approximately 250 guest rooms at MGM Springfield will give a nod to the area's connection to literary greats. Pillows will feature quotes from Emily Dickinson and artwork will be inspired by Merriam-Webster. Hanging in the Presidential Suite is a real conversation piece—a chandelier made of vintage hats that are inspired by Theodor "Dr. Seuss" Geisel, a Springfield native. MGM Springfield also has the distinction of being the first casino resort in Western Massachusetts.