As the U.S. economy continued to improve throughout 2015, stellar properties with impressive meeting spaces rolled out new looks and features that are sure to wow the events industry for years to come. Here are 17 renovated hotels and resorts that rock and caught the attention of Smart Meetings in 2015.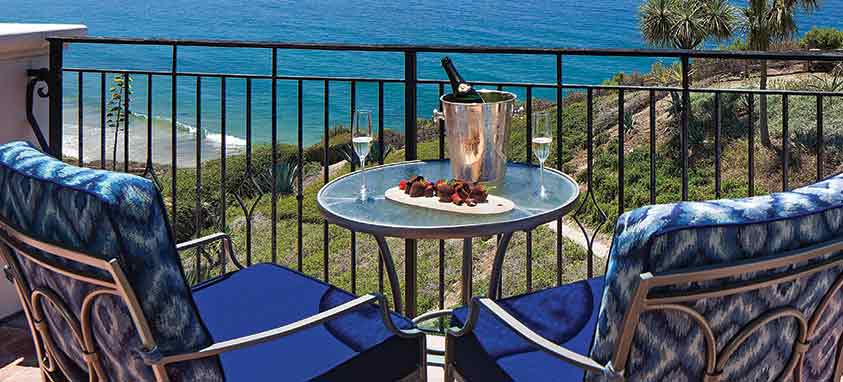 This oceanfront property has seen an infusion of $20 million since it was acquired by Pacific Hospitality Group in 2013. The latest upgrades were completed in November, including in-room advanced entertainment systems that provide customized messaging for groups. The renovation of 358 guest rooms was completed in July. There's 70,000 sq. ft. of indoor and outdoor event space and a 211-seat screening room.
The resort's commitment to sustainability is reflected in the guest rooms' automated lighting and climate controls, which help with energy conservation. Bacara also donated $150,000 worth of guest room furnishings to Habitat for Humanity, Catholic Charities and other organizations following the remodel.
"There will never be another resort like Bacara built on the California coast," says Kory Kramer, chief investment officer of Pacific Hospitality Group. "We are committed to maintaining Bacara's world-renowned reputation."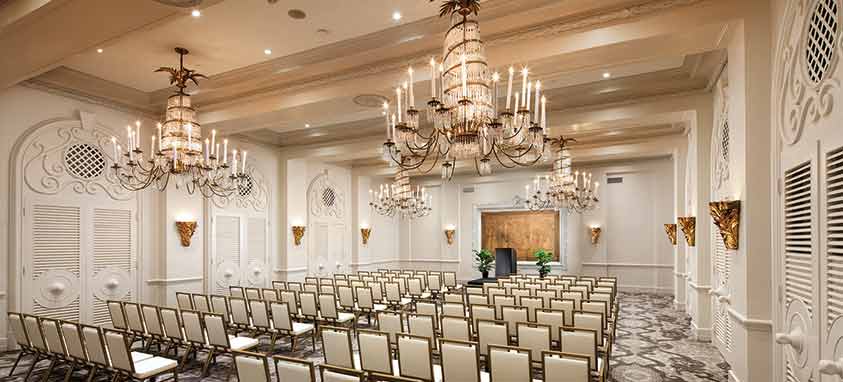 Dating to 1909, this National Historic Landmark wrapped up a multimillion-dollar renovation in November. The top-to-bottom makeover, which started in 2013, reduced the property's 350 guest rooms to 277. New carpeting and paint highlight upgrades to 31,527 sq. ft. of event space, including a 4,700-square-foot ballroom/balcony area.
St. A Sky Terrace, offering expansive views of the city, is a new rooftop lounge that makes for a magnificent outdoor event space on the hotel's 10th floor. The renovation also included the rebirth of the historic St. Anthony Club.
Literally a tower of power, the 587-room Julius Tower at Caesars is wrapping up a $75 million renovation that will debut Jan. 1. Redesigned guest rooms are classically inspired, with luxurious modern touches. The project is part of a $1 billion investment as Caesars prepares to celebrate its golden anniversary throughout 2016.
In total, Caesars Palace has 3,980 guest rooms and suites. Among the 300,000 sq. ft. of meeting space are two ballrooms that offer 51,000 sq. ft. each. The Colosseum can seat 4,100 for special events and serves as the property's main entertainment venue. Among the amazing dining options is Mr. Chow Las Vegas, which opens this month, and celebrity chef-branded restaurants by Gordon Ramsay and Bobby Flay.
Formerly The Ritz-Carlton Phoenix, the rebranded Camby Hotel opened in December following a multimillion-dollar renovation. It will be Arizona's first luxury hotel from Marriott International's Autograph Collection. The hotel name is inspired by Camelback Mountain.
There will be 277 guest rooms and more than 20,000 sq. ft. of meeting space. Among the other upgrades are a new restaurant and two bars, a rooftop pool and bar area, a boutique spa and an expanded contemporary fitness center. Guests can take advantage of nearby hiking, shopping at Biltmore Fashion Park and proximity to Phoenix financial district.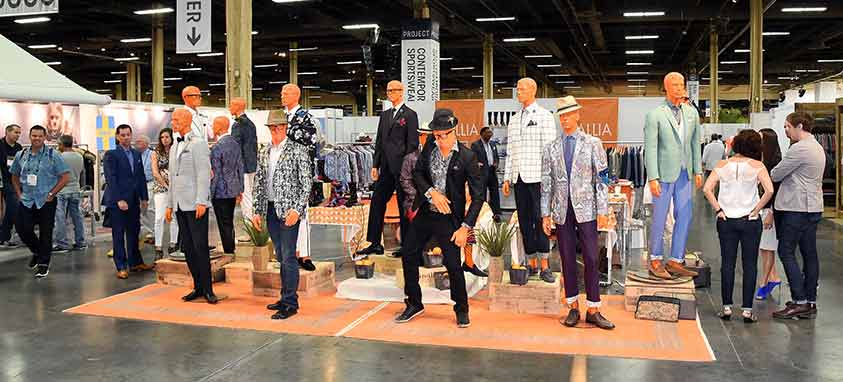 Amid a $70 million expansion that will be completed in January 2016, Mandalay Bay debuted 350,000 sq. ft. of new convention center space in August. The project includes new exhibit space, a 20,000-square-foot foyer and the transition of existing space into a 70,000-square-foot carpeted ballroom.
When the project is complete, Mandalay Bay Convention Center will feature more than 2 million sq. ft. of space, with 900,000 sq. ft. of contiguous exhibit space. The expansion will elevate Mandalay Bay to No. 5 in North America for total square feet and exhibit space. The property also features three world-class hotels—Mandalay Bay, Delano Las Vegas and Four Seasons Hotel Las Vegas—that provide 4,752 guest rooms and suites.
"We believe this investment will increase visitation to Las Vegas, driving incremental business to MGM Resorts' portfolio and the city overall," says Chuck Bowling, president and chief operating officer of Mandalay Bay.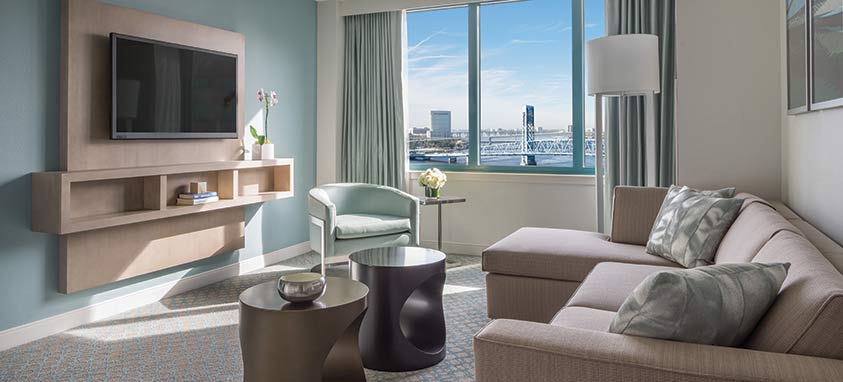 The largest convention hotel between Orlando and Atlanta completed a multimillion-dollar upgrade of all 963 guest rooms in the fall. The renovated Regency Club lounge, which overlooks the city skyline, offers VIP space for up to 50.
Besides offering 110,000 sq. ft. of meeting space, including six new conference rooms, the downtown property is near historic Florida Theatre and Jacksonville Veterans Memorial Arena.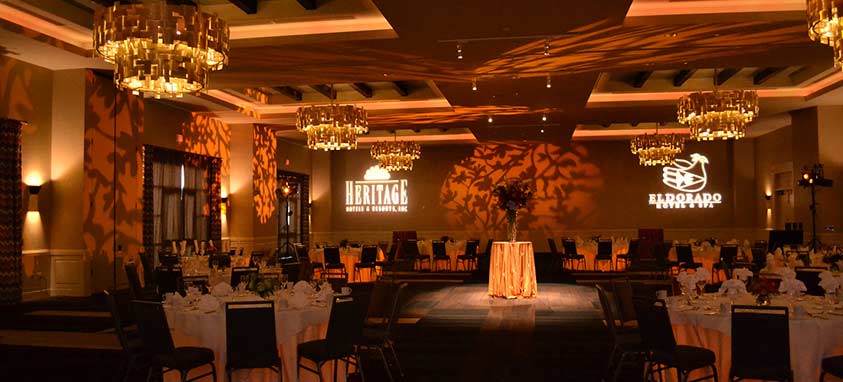 The AAA Four Diamond property completed a multimillion-dollar expansion and renovation in June. Located two blocks from historic Santa Fe Plaza and Santa Fe Community Convention Center, the 219-room hotel boasts a new 7,000-square-foot ballroom, which is the largest in the city. Owned by New Mexico-based Heritage Hotels & Resorts, Eldorado has added a 1.4-acre plot of land adjacent to the hotel with the intent of creating a unique event venue and nightclub, scheduled to open in spring 2016.
Eldorado now has 22,000 sq. ft. of meeting and event space. Amenities include a rooftop pool, full-service spa, business center and fitness center.
"All of our guest rooms were recently upgraded to include new 47-inch HD smart televisions, wall treatments, furniture and artwork by Native American artist Randy Barton," says Douglas E. Libby, general manager of the property. "We are very excited to add these new outstanding amenities to the Eldorado Hotel & Spa."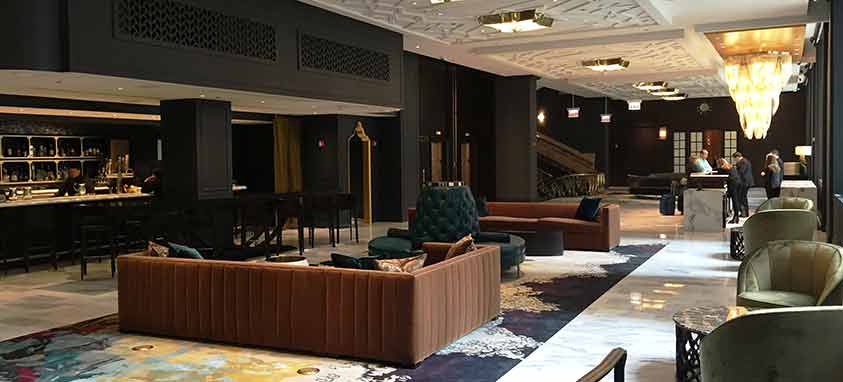 The Kimpton Hotel property, which is adjacent to historic Cadillac Palace Theatre, completed a multiphase $15 million renovation in June. The updated lobby is eye-catching, with local artwork and a new, trendy bar. All 483 guest rooms and suites also were refreshed.
Offering more than 14,000 sq. ft. of elegant downtown meeting space, the recent renovation included the addition of a 1,250-square-foot event venue that can accommodate up to 140. There are many bonus elements, such as a nightly hosted wine reception, complimentary overnight shoeshine and same-day laundry services.
Located in one of the top tourist destinations in the world, the Hyatt wrapped up a $10 million transformation in July. There was a total redesign of the property's 316 guest rooms, in addition to reimagining its two restaurants, lobby and public spaces.
The hotel offers more than 19,000 sq. ft. of meeting space, which was renovated in 2012. There's room for up to 250 in Presidio Ballroom and 300 in North Point Lounge.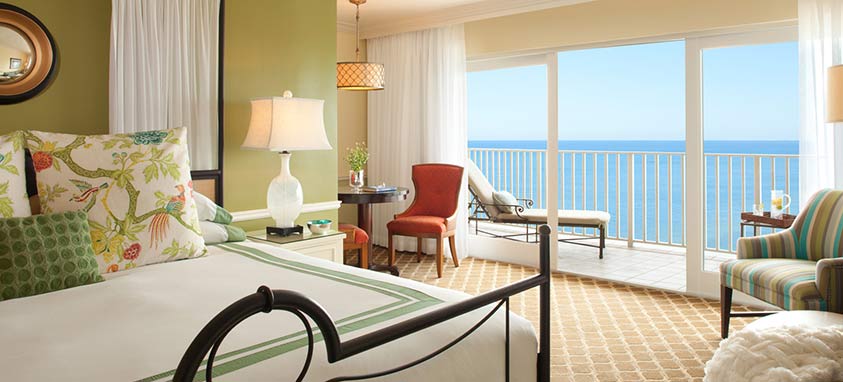 Blessed with sweeping views of Vanderbilt Bay, LaPlaya Beach & Golf Resort completed a $1 million renovation in the spring. There are 189 guest rooms and suites, and more than 12,000 sq. ft. of meeting space.
The property has amenities well suited for business travelers, including exotic SpaTerre, a Bob Cupp-designed 18-hole championship golf course, four cascading rock-waterfall pools and fine dining at Baleen.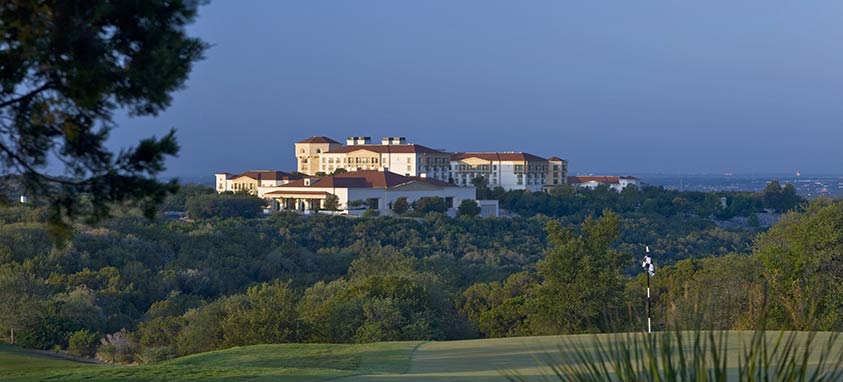 Following a multimillion-dollar renovation, the 550-acre resort reopened in April. It had been closed to overnight guests since November 2014. The resort is located on one of the highest points in the city and now features a courtyard with lush terraces amid inspiring natural settings.
The resort expanded its meeting space, which now measures 115,000 sq. ft. New La Cantera Ballroom offers 10,000 sq. ft. and the new Esparza lawn creates a picturesque backdrop for events. There are 498 guest rooms and suites. The Resort Course at La Cantera served as a PGA Tour stop for 15 years.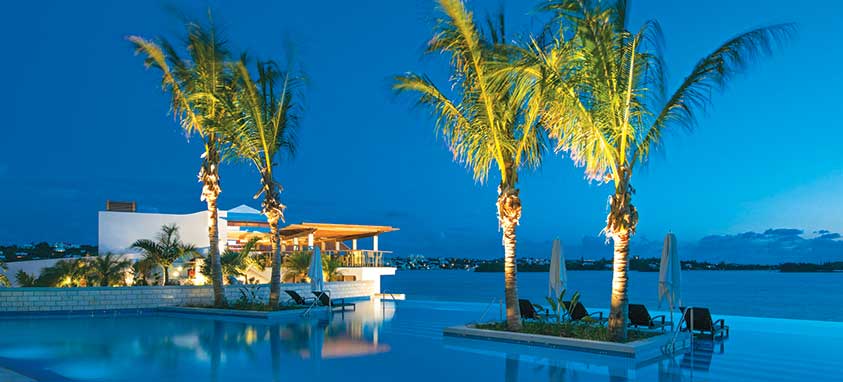 Built in 1885, this architectural treasure is once again the jewel of Bermuda following the completion of a $90 million renovation in May. Upgrades at the historic resort include a new entertainment/reception space overlooking Hamilton Harbor. A new restaurant with an open kitchen features a 1,500-square-foot terrace with views of the hotel's marina.
The resort offers 410 guest rooms and suites, and more than 30,000 sq. ft. of indoor and outdoor event space. A fleet of luxury vans provides easy access to a new beach club on the island's south shore.
"This renovation project is the most exciting in the 130-year history of the hotel," says Allan Federer, general manager. "With the recent announcement of the 2017 America's Cup coming to Bermuda, this is an exciting time for both the hotel and the destination."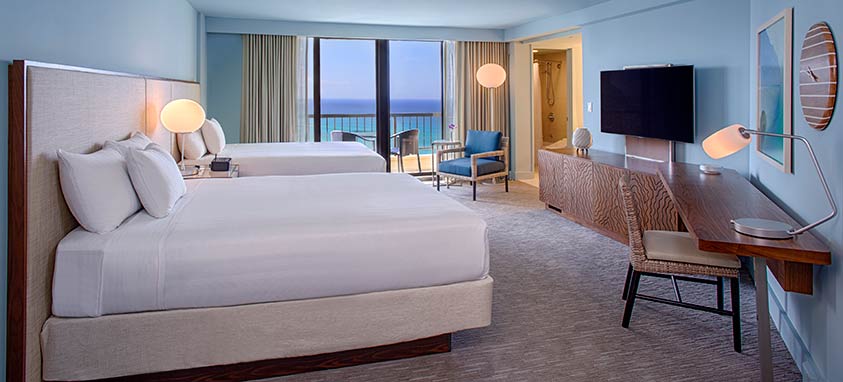 Fresh off a $100 million renovation that was completed in April, the resort's 1,230 guest rooms now feature furniture with clean, modern lines and updated tech components such as conveniently located outlet pods and dimmer-equipped light fixtures. Regency Ballroom, which has a capacity of 800 for receptions, offers 9,800 sq. ft. that can be divided into three sections. The pool terrace has space for up to 425.
"Overall, we aim to evoke a more casual atmosphere at the resort that will appeal to both our thriving Asian market and the younger generations of visitors that we welcome here," says David Nadelman, area vice president and general manager.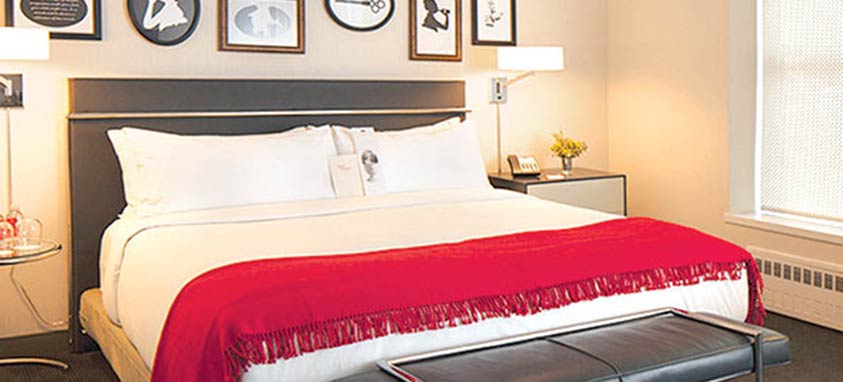 Martha Washington Hotel opened in 1903 in Manhattan as a refuge for women visiting and living in New York City. Designated a historical landmark by New York City Landmarks Preservation Commission, the grand ole dame completed a $30 million renovation in February, including new state-of-the-art meeting and event space designed by famous German-born architect Annabelle Selldorf.
There are 261 guest rooms and suites that feature amenities such as Italian linens and bath products, and complimentary Wi-Fi. Among the 7,000 sq. ft. of meeting space is a 2,700-square-foot ballroom that can seat 200. The second-floor event space features dramatic windows with Juliet balconies.
"The total revitalization of the Martha Washington is evidence of our commitment to preserve the remarkable history of the hotel while also providing comprehensive amenities for our guests," says Ed Scheetz, founder and CEO of Chelsea Hotels, the brand that owns the property.
Since opening in 1970, The Embassy Row Hotel has evolved into much more than a neighborhood gathering destination in popular Dupont Circle. It also has hosted its fair share of politicians, actors, musicians and athletes, including President Barack Obama, Denzel Washington and Magic Johnson.
The 231-room hotel completed a $15 million renovation in March. The new Station Kitchen & Cocktails features locally roasted coffee and baked goods by day and morphs into a social experience at night, with cocktails and shared plates served at communal tables and nook-style seating. There's 6,650 sq. ft. of indoor meeting space and a rooftop pool and lounge that can be used for events.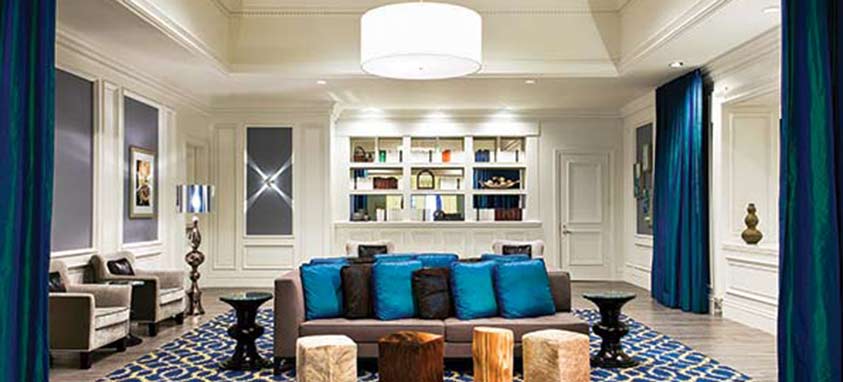 Located in historic Rittenhouse Square, The Westin completed a $10 million renovation of its 294 guest rooms in March, including new furniture, carpeting and decor. The upgrades also feature environmentally friendly climate controls and the brand's Heavenly Shower. Late last year, the hotel's main restaurant, Winthorpe & Valentine, and its lobby bar were updated, creating a sophisticated, contemporary vibe.
The hotel offers 17,000 sq. ft. of event space and can host up to 700 guests. The 7,500-square-foot ballroom can be divided into three sections and is adjacent to an 18-seat boardroom. Event specialists are available to assist planners and attendees.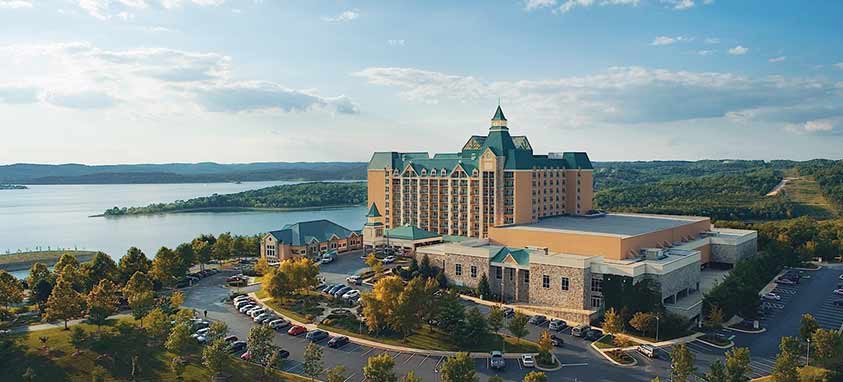 The AAA Four Diamond Resort is located in the picturesque Ozark Mountains, overlooking scenic Table Rock Lake. As part of the renovation completed in January, all 301 guest rooms were remodeled. The resort's new 684-square-foot executive boardroom features advanced A/V and technology capabilities, including a 54-inch touch-screen HD television with speakers built into the boardroom table.
Considered one of the top resorts in the Midwest, the Chateau features 43,500 sq. ft. of meeting space, including a 32,000-square-foot ballroom and a 54-seat theater. Chateau Marina, which is open seasonally, offers rentals such as pontoon boats, ski boats, personal watercraft and kayaks.