There are more options than ever to host meetings and events at trendy, new properties around the world. Here's a look at 18 new meeting properties that were christened during 2015.
Feel free to tell them Smart Meetings sent you. We love sharing our insights! It's what we live for.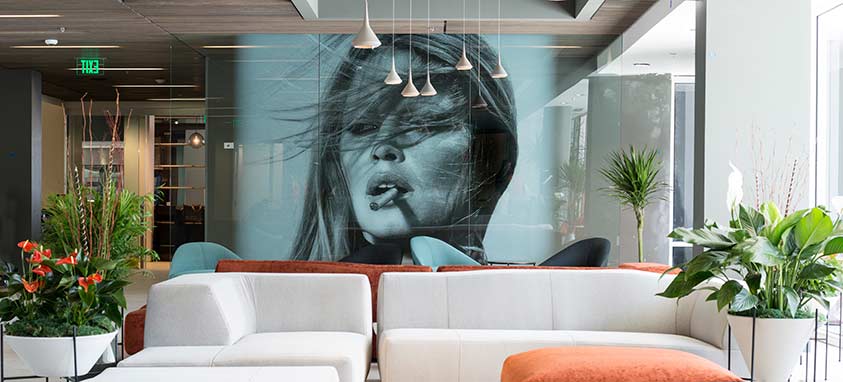 The fast-growing Eastside of Portland has its first upscale boutique property, Hotel Eastlund, which opened in June. Inspired by midcentury decor and architecture, the hotel's lobby, communal areas and guest rooms feature commissioned artwork by Loui Jover, Badri Valian and Terry O'Neill.
There are 168 guest rooms and suites with wall-to-wall windows that offer panoramic views of the city, and 5,300 sq. ft. of meeting space. Dining options include Altabira City Tavern, a rooftop restaurant and bar by celebrated chef David Machado, and Citizen Baker, a casual cafe by day and wine bar at night.
Hotel Eastlund is adjacent to Oregon Convention Center, Moda Center, Veterans Memorial Coliseum and Eastside's culinary hub, which features artisan distilleries, restaurants and breweries.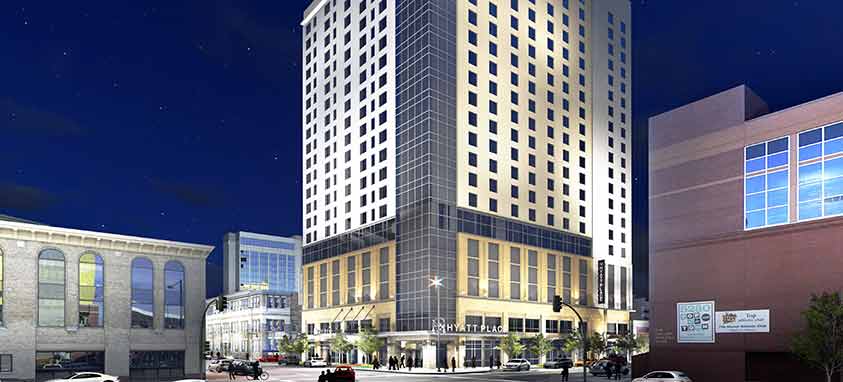 The state capital of Colorado is getting two new properties when Hyatt Place and Hyatt House Denver Downtown open in November, two blocks from Colorado Convention Center. The project, which features 361 guest rooms, marks one of the first dual-branded Hyatt properties under one roof.
Hyatt Place is designed for business and tech-savvy travelers. Hyatt House is an extended-stay property for short- and long-term visits to Denver. Property highlights include local art, Rocky Mountain views, a shared F&B outlet featuring craft brews and 4,800 sq. ft. of meeting space.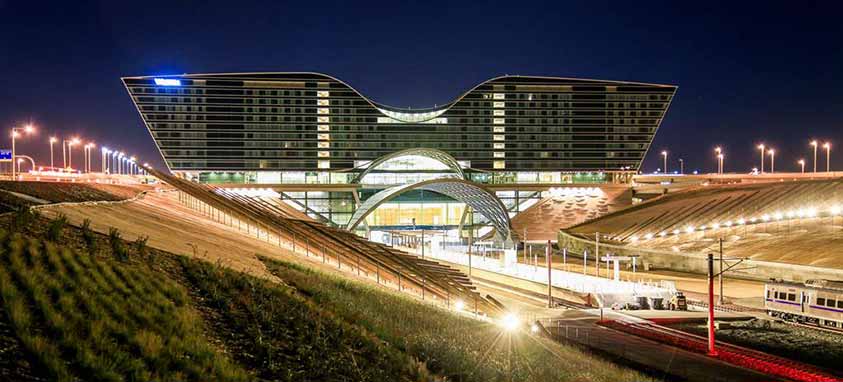 There's a brand new place to meet in Denver and it's really close to the airport. Actually, The Westin Denver International Airport, which opened Nov. 20, is a key component of a $600 million hotel and transit center at the airport.
Reinforcing a growing trend of developing luxury hotels with meeting space at major airports, The Westin offers 519 guest rooms, including 35 suites. There is a state-of-the-art conference center that has 37,000 sq. ft. of event space divided among two ballrooms and 15 breakout rooms and board rooms. The 10,000 sq. ft. of prefunction space will impress attendees with its two-story, floor-to-ceiling glass curtain wall that is approximately 200 feet wide.
The new transit project at the Denver airport will add another key feature in the spring  when the RTD East Rail opens, providing access to and from downtown. It will be about a 35-minute ride.
Of course, there's really no reason to leave The Westin or the Denver airport. A new open-air plaza is opening next to the hotel. Expected to host concerts and farmers markets, the plaza connects the hotel, airport and train station.
The plaza is expected to be a key event venue, with space for up to 3,200. Indoors, The Westin's meeting room foyer can hold 1,000 for receptions. Two ballrooms are expected to be very popular event space, with capacities of 850 and 700 for receptions and 600 and 450 for banquets.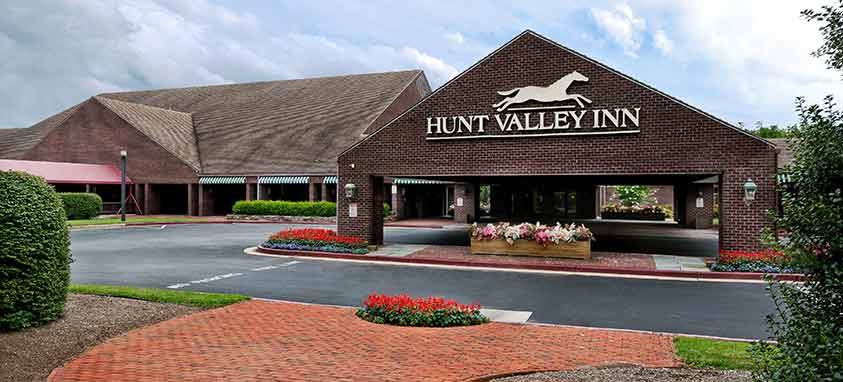 Hunt Valley Inn, A Grand Wyndham opened this year outside Baltimore. It boasts 500 acres of recreational fun, including Rio Mar Casino, two golf courses, trails and five eclectic restaurants and lounges. The hotel has 392 guest rooms and more than 30,000 sq. ft. of meeting space.
It was a big year for Wyndham. Located in Miami Beach, the 200-room Shelborne Wyndham Grand South Beach is an iconic oceanfront resort with a vintage Miami aesthetic infused with modern luxury. It provides 15,000 sq. ft. of meeting space. Wyndham also opened Wyndham Grand Jupiter at Harbourside Place, which sits on a bank of Jupiter, Florida's Intracoastal Waterway and provides 179 guest rooms and 15,000 sq. ft. of meeting space.
The 120-room Wyndham Garden Charleston Mount Pleasant is the newest upscale hotel in South Carolina's oldest city. It has more than 2,000 sq. ft. of customizable meeting space and a glorious 1,600-square-foot patio.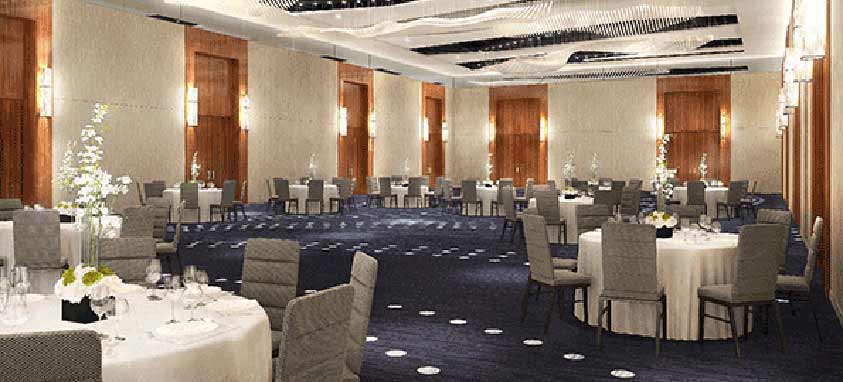 This year, Hyatt Regency has unveiled properties in five different countries. The upscale Hyatt Regency Tysons Corner Center, which debuted in March in Virginia, is the first new-build, full-service hotel in Tysons Corner to open in more than 20 years. The 18-story, 300-room property is located in the trendy downtown area and features rich design, modern guest rooms and 15,000 sq. ft. of meeting space.
The five-star Hyatt Regency Istanbul Atakoy is the third Hyatt property to open in the city. Located in a high-end residential area, the property offers easy access to Istanbul Ataturk Airport (IST) and to the city's dynamic center, Taksim Square, famous for its restaurants, shops and hotels. The hotel offers 284 guest rooms and 37,500 sq. ft.
Strategically located in the city center, the 210-room Hyatt Regency Ahmedabad in India is within walking distance of the Sabarmati riverfront. It provides more than 14,000 sq. ft., including a 6,045-square-foot ballroom with a 20-foot ceiling.
In the United Arab Emirates, Hyatt Regency Dubai Creek Heights boasts two iconic 538-foot high-rise towers. Located next to the resurgent Dubai Creek, it provides elaborate views across the water and stunning city skyline. The property has 464 guest rooms and 10,500 sq. ft., including two ballrooms.
Hyatt Regency Makkah is the first Hyatt hotel to open in the holy city and the first Hyatt Regency-branded hotel to open in Saudi Arabia. The property, which features 338 guest rooms, is a one-minute walk to the holiest shrine of Islam—Al Masjid Al Haram, or the Sacred Mosque.
Le Meridien Columbus, The Joseph—located on High Street and surrounded by unique dining and shopping—opened last January. The Ohio hotel features the collection of Ron and Ann Pizzuti, listed among the top 200 art collectors in the world by ArtNews. The property, which has 135 guest rooms, also features signature dining and 6,700 sq. ft. of flexible event space.
Le Meridien, Guragon, Delhi NCR, which was unveiled in March, sits on acres of lush gardens and is close to Global Business Park, DLF Cyber City and many multinational companies. The property's 285 guest rooms feature chic design elements and warm earth tones, and the 19,375 sq. ft. of meeting space features 10 rooms, including an elegant ballroom.
Two properties other properties opened in May. Le Meridien Mahabaleshwar Resort & Spa, located in the western India state of Maharashtra, has 122 guest rooms and nearly 9,000 sq. ft. of meeting space. Le Meridien Saigon in Vietnam, situated beside the Saigon River and close to entertainment and commercial areas, features 350 guest rooms and more than 26,000 sq. ft. of meeting space.
Le Meridien Dhaka in Bangladesh opened in June, with 304 guest rooms and more than 6,500 sq. ft. of meeting space. Le Meridien Paro Riverfront in Bhutan opened in July, with 59 guest rooms and nearly 2,300 sq. ft.