The Driskill Hotel, Austin, Texas
Hyatt Hotels has announced the launch of its newest line of independent hotels. The Unbound Collection by Hyatt will include global properties in the upper-upscale and luxury tier, with each hotel maintaining a distinct aesthetic that reflects its location.
The collection is made up of existing boutique hotels and resorts, and also involves plans for additional Hyatt properties. Mark Hoplamazian, president and CEO of Hyatt Hotels, says that hotels under the independent portfolio will maintain their individual brand identities while offering Hyatt's customer service, signature loyalty program and operations management.
"We are committed to creating a portfolio that works for owners and provides them with flexibility, agility and support, all while accentuating the best of each property and the experiences that make each truly extraordinary," he says.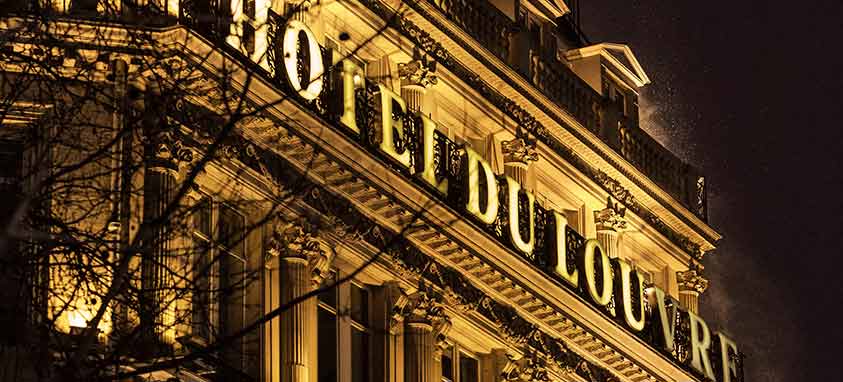 Hotel du Louvre, Paris
So far, four hotels have been confirmed for The Unbound Collection. Hotel du Louvre in Paris is an iconic 19th century luxury five-star landmark located within walking distance of well-known attractions, including the Louvre Museum and le Jardin des Tuileries. The 177-room hotel is filled with contemporary décor and antique accents and has eight meeting rooms for up to 150 people.
The Driskill Hotel in Austin, Texas, is a historic gem and legendary landmark built in 1886. Recognized by the Historic Hotels of America, the property has hosted politicians such as former President Lyndon B. Johnson. The AAA Four Diamond hotel has 189 guest rooms and 18,000 sq. ft. of meeting space.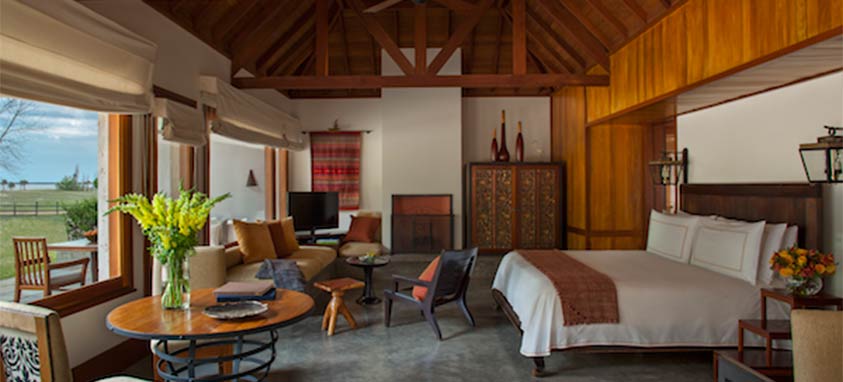 Carmelo Resort & Spa, Carmelo, Uruguay
Situated on the banks of the Rio de la Plata, Carmelo Resort & Spa in Carmelo, Uruguay, offers golf and wine activities with its proximity to Bodega Familia Irutia winery and Carmelo Golf. The resort is built for relaxation with its spa and fitness center amenities, such as cardiovascular machines, dry sauna, indoor heated pool and yoga relaxation therapies. It offers 20 rustic bungalows and 24 bi-level suites, plus a 1,141-square-foot boardroom and additional conference space for up to 150 people.
After extensive renovations, Coco Palms Resort in Kauai, Hawaii, will be restored to life in spring 2018. The hotel was shuttered in 1992 after being struck by Hurricane Iniki. It previously hosted many celebrity guests and was the setting for Elvis Presley's film Blue Hawaii.
Hoplamazian notes that The Unbound Collection offers Hyatt the opportunity to add more historic properties, exclusive locations, famous architecture and design, as well as award-winning dining experiences to its future portfolio.
"The Unbound Collection by Hyatt provides us with a myriad of opportunities to grow, not only in new markets, but also in places we know our guests want to go. The collection of properties will allow us to reach the modern traveler who seeks one-of-a-kind experiences, but also wants the reassurance and loyalty program that comes with our brand," Hoplamazian says.