Melissa Farrar
Fairmont San Francisco appointed Melissa Farrar as director of marketing communications. Farrar previously served as the hotel's public relations director, and returns from her most recent position as senior account executive at The OutCast Agency. In her current role, she oversees marketing and communications at Fairmont San Francisco, leveraging advertising and marketing programs and working with corporate public relations to develop brand initiatives.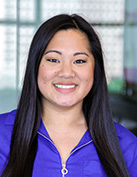 Christina Wong
Christina Wong was promoted as vice president of ESM Productions, a full-service event company specializing in high-profile events and broadcast productions. In her new position, Wong focuses on client and talent relations, as well as community partnerships. She also oversees production crews and manages budgets, schedules and vendors. Wong has spent 10 years with the company. In addition, she serves on the board of trustees for Philadelphia University and the School District of Philadelphia's Office of Career and Technical Education Hospitality Industry Advisory Committee.
John McGinnes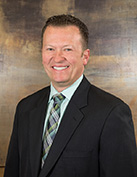 Atlantis Casino Resort Spa in Reno, Nevada, hired John McGinnes as director of convention sales. McGinnes comes to the AAA Four Diamond property from Crowne Plaza Hotel in Springfield, Illinois, where he was responsible for leading the sales team. Under his oversight, Crowne Plaza Hotel exceeded revenue totals year over year. McGinnes also lead the sales department at Eldorado Resort Casino in Reno. He holds a Bachelor of Arts degree in communications from Monmouth College.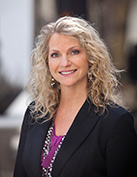 Holly Turner
Omni Hotels & Resorts promoted Holly Turner as general manager of Omni Mandalay Hotel at Las Colinas in Irving, Texas. Turner returns to the same hotel where she began her career in hospitality 19 years ago. She has held leadership positions at Omni Fort Worth Hotel in Fort Worth, Texas, Omni Richmond Hotel in Richmond, Virginia, Omni Park West in Dallas and Omni Parker House in Boston.
Austin Blaylock
Marcus Whitman Hotel & Conference Center in Walla Walla, Washington, appointed Austin Blaylock as marketing, communications and public relations director. Blaylock has five years of marketing experience outside of the hospitality industry. He is leading marketing strategies for the hotel, conference center and The Marc restaurant. Blaylock is also working to increase the property's online presence and designing all advertising and collateral materials.
"Austin has a proven record of success, and we are proud to welcome him to the team in this key role," said Dan Leeper, general manager for The Marcus Whitman Hotel & Conference Center. "His enthusiasm for and dedication to the community will be invaluable as he continues to grow the presence of Marcus Whitman in the Pacific Northwest and beyond."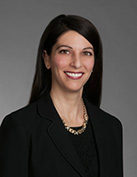 Pina Purpero
Hyatt at The Bellveue welcomed Pina Purpero as general manager of the iconic Philadelphia hotel. Purpero will manage day-to-day operations of the hotel, as well as oversee a multi-million dollar renovation that will conclude this spring. Nearly 20 years ago, Purpero began her career in hospitality with Hyatt Hotels Corporation, starting at the Hyatt Regency Scottsdale. Since then, she has served at seven other Hyatt properties, including Manchester Grand Hyatt San Diego and Hyatt Westlake Plaza in Westlake Village, California.
"I'm thrilled to take on this new role and continue my career with Hyatt," said Purpero. "It has been very fulfilling working on these renovations, which are sure to make this iconic hotel an even more extraordinary experience for guests. I'm so happy to be back in Philadelphia after eight years – it's exciting to see how much has changed and how much has stayed the same. I look forward to making my mark at Hyatt at the Bellevue."
Traci Parker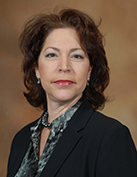 Traci Parker was named director of corporate sales at Chattanooga Convention & Visitors Bureau. She has more than 20 years of experience in hospitality and the corporate market and is tasked with growing meetings business in Chattanooga. She is responsible for cultivating, securing and expanding the corporate market, thereby increasing meetings and hotel occupancy.
"I'm very excited to join the convention and visitors bureau team. I have lived in Chattanooga for 14 years and it's been incredible to see how the city has grown. I'm looking forward to working with such an amazing team and using my experience to contribute to the success of tourism in Hamilton County," said Parker.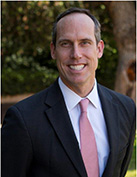 Michael Murphy
Hyatt Regency Austin welcomes Michael Murphy as general manager of the hotel. Murphy has worked with Hyatt Hotels Corporation for more than 20 years. He returns to Austin after serving as general manager at Hyatt Westlake Plaza in Westlake, California, and before that as executive assistant manager at Hyatt Regency Lost Pines Resort and Spa in Cedar Creek, Texas.
"I am very excited to be back in Austin and working at the newly renovated Hyatt Regency Austin," said Murphy. "I look forward to working with the property's exceptional team to reintroduce the new and improved property to our guests and the local Austin community."
Lisa Lindgren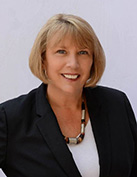 Lisa Lindgren was named general manager of Hotel Boulderado in Boulder, Colorado. Lindgren brings more than 25 years of hospitality experience to her new role, where she is overseeing the first phase of a renovation expected to be complete this April. She most recently served as general manager of Table Mountain Inn, a boutique hotel in Golden Colorado. Both properties are owned by Concept Restaurants, Inc.
Lindgren was previously advertising director for Colorado Meetings & Events and Northern California Meetings & Events magazines for five years. She is also the current president of Destination Colorado, a nonprofit organization that promotes meetings and events in the state.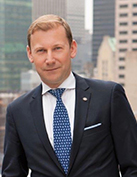 Vincent Vienne
Vincent Vienne joined The Quin Hotel in New York City as managing director. Vienne brings more than 18 years of leadership experience to the luxury lifestyle hotel. Prior to his current position, he has worked for a number of international hotel groups including Pullman Hotels and Resorts, Sofitel Luxury Hotels and AccorHotels. Vienne is fluent in English, French and Dutch, and conversant in German.
"It's an honor to take the helm at The Quin hotel and to join the Highgate family," he said. "I look forward to expanding on the hotel's cutting-edge Quin Arts program, and continuing to provide a level of service that allows us to deliver the quintessential New York experience to our guests."