Kelly Steward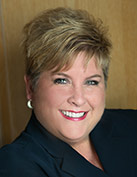 The Ritz-Carlton, Rancho Mirage announced Kelly Steward as general manager of the hotel, located in Rancho Mirage, California. A 25-year veteran of the hospitality industry, Steward will lead brand growth strategy while overseeing all hotel operations. She began her career with The Ritz-Carlton, serving as guest services manager at The Ritz-Carlton, Naples in Naples, Florida. Steward went on to work for Ritz-Carlton hotels in St. Louis, Dallas, Los Angeles, Cleveland and Charlotte, North Carolina. In 2005, Steward was nominated for the JW Marriott Award of Excellence. She is also a certified Leadership Center Speaking Ambassador.
---
Karin Cohen
Karin Cohen has joined Rancho Valencia Resort & Spa as regional group sales director. She brings more than 27 years of luxury hospitality experience to the AAA Five Star Five Diamond resort in San Diego. In her new position, she helps oversee and manage East Coast markets. Prior to joining Rancho Valencia Resort & Spa, she was regional director of sales at Regent Hotels & Resorts and also served as director of business development for Shangri-La Hotels & Resorts.
---
Rachel Laber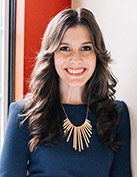 Rachel Laber was named director of communications and public relations for Visit Rochester, the official tourism promotion agency for Greater Rochester and Monroe County. In her new role, Laber will be responsible for overseeing the organizations external communications, as well as reaching out to media to share activities and attractions that make Rochester an ideal destination.
"We're thrilled to have Rachel join Visit Rochester. Her passion for our community combined with the experience she brings from previous positions makes her an ideal fit for this role and our team," shared Don Jeffries, president and CEO of Visit Rochester. "Under Rachel's leadership, we look forward to expanding the regional profile and brand of Visit Rochester, all while continuing to attract new visitors to see first-hand what makes our community so special."
---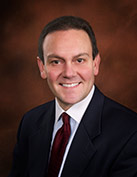 Jacques D'Rovencourt
Hilton Americas-Houston Hotel promoted Jacques D'Rovencourt as general manager of Houston's largest Hotel, which is connected to George R. Brown Convention Center. He is responsible for managing day-to-day operations of the 1,200-room property. In his previous position as hotel manager, D'Rovencourt oversaw a $12 million guest room renovation.
"Everyone here at Houston First joins me in congratulating Jacques as the new general manager of the Hilton Americas-Houston. He certainly has our support and we look forward to continued success under Jacques' capable leadership," said Dawn Ullrich, president and CEO of Houston First Corporation, which owns Hilton Americas-Houston Hotel.
---
Scott Tripoli
Grand Hotel Marriott Resort, Golf Club & Spa announced Scott Tripoli as general manager of the 405-room property. He brings more than 19 years of hospitality experience to his new position. Previously, Tripoli was general manager of Doubletree by Hilton Orlando at SeaWorld and Crowne Plaza Orlando Universal, both in Orlando, Florida. He is a past chairman and served as a board member for Central Florida and Lodging Association for 10 years.
"I continue to be impressed by the great team at the Grand Hotel and the Southern hospitality offered by the local community," Tripoli said. "Through combining my tourism background in Orlando with the historic traditions of the beloved Grand Hotel, guests can expect great experiences during their visits. I am excited about this opportunity and have left the Orcas and roller coasters in Orlando and already embraced the pelicans, jubilees and sunsets in Point Clear."
---
Sean McCarron
Waldorf Astoria Orlando in Orlando, Florida, hired Sean McCarron as general manager of the property, surrounded by Walt Disney World Resort. McCarron brings more than 15 years of experience in luxury hotel management to his current role, which involves overseeing day-to-day operations, leading an executive team to exceed property goals and implementing strategic plans for future development.
"Sean brings an unrivaled management background with an outstanding record of enhancing guest experiences and strengthening market position," said Peter Kacheris, managing director of the Waldorf Astoria Orlando and Hilton Orlando Bonnet Creek. "His dynamic leadership and communication skills will be an asset to our operations, furthering Waldorf Astoria Orlando's reputation for unmatched hospitality service, stand-out culinary innovations and distinctive guest experiences."
---
Serena McCabe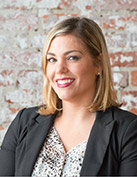 Serena McCabe has joined Thompson Seattle as director of sales and marketing for the 158-room downtown property, where she will spearhead marketing and sales initiatives. McCabe will promote Thompson Seattle as a key downtown destination for leisure, business and group travelers.
She brings more than 12 years of experience serving boutique and independent hotels. McCabe was previously director of group sales at Carmel Valley Ranch in Carmel, California, and was group sales manager for The Carneros Inn in Napa, California. She has a Bachelor of Arts degree from the University of Washington.
---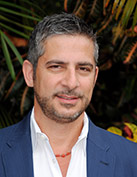 Olivier Servat
ME Miami, the first U.S. hotel from Melia Hotels International, has appointed Olivier Servat as general manager of the newly opened property. Servat is a global hospitality veteran with 20 years of experience serving properties throughout the United States, France and Morocco. Prior to his current role, he was a senior consultant for Steigenberger Hotels AG. He has also held leadership positions at W Washington DC, W Paris Opera and Le Meridien Etoile in Paris. Servat holds an MBA from the University of London and speaks English, French and German.
"With his extensive knowledge of the hospitality industry coupled with his impeccable management skills, we are confident Servat, as general manager of ME Miami, will cultivate unforgettable customer experiences reflective of the ME by Melia brand standard," said Alvaro Tejeda, regional vice president of the Americas at Melia Hotels International. "We look forward to building on the foundation of our success with the ME brand as we bring our first property to the states."
---
Michael Cady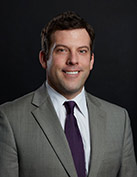 Michael Cady was named vice president of marketing for Charlestowne Hotels, a full-service hospitality management company. He brings more than 15 years of corporate and agency marketing and advertising experience, and will lead the development of marketing strategies promoting the company's property portfolio. Cady plans to pursue his passion for holistic operations, as well as integrating sales, finance and marketing sectors to optimize customer relations. He joins Charlestowne Hotels from Salamander Resort & Spa in Middleburg, Virginia, where he served as director of sales and marketing.
"Michael's diverse marketing and hospitality experience shows an incredible aptitude for orchestrating complex marketing initiatives that meet profitable objectives," says Michael Tall, president and chief operating officer of Charlestowne Hotels. "As a natural leader in strategic branding, he will shape the long-term marketing vision for Charlestowne Hotels that will continue to evolve our brand, and the offerings at each of our properties, for the needs of today's consumers."
---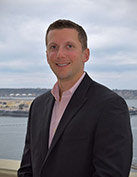 John Yeadon
Manchester Grand Hyatt San Diego welcomes John Yeadon as director of sales and marketing. In his new role, Yeadon oversees revenue forecasting, business planning and owner relations. Previously, he held management positions at other Hyatt properties, including Hyatt Regency Maui Resort and Spa, Hyatt Regency Denver and Grand Hyatt Denver. Yeadon began his career with Hyatt Hotels in 2005 as sales manager for Hyatt Regency Indianapolis. In 2013, Hyatt Hotels named him Director of Sales of the Year.
"We are thrilled to have John join the team at Grand Hyatt San Diego and are confident his leadership skills and passion for the hospitality industry will be a great addition to our team," says Matt Adams, area vice president and general manager. "Yeadon's impressive background paired with his proven results will be instrumental in the continued success and momentum of the property."