History, horses, wine country and luxurious relaxation.
Middleburg, Virginia, home to Salamander Resort & Spa, offers all of the above and more. With half of its business tied to groups, the 168-room Salamander has emerged as a comprehensive wellness refuge that is well-suited for small conferences and executive retreats.
Let's begin with local history: Middleburg has been a key thoroughfare since before the Revolutionary War. Located amid a quaint village with antique shops and remnants of Virginia's storied past, Red Fox Inn dates to 1728. President George Washington was once a guest along with many, many Washington politicians. There are lots of photos of President John F. Kennedy visiting town with his family, and I was told First Lady Michelle Obama makes the hour drive to town to pick up wine at her favorite vineyard.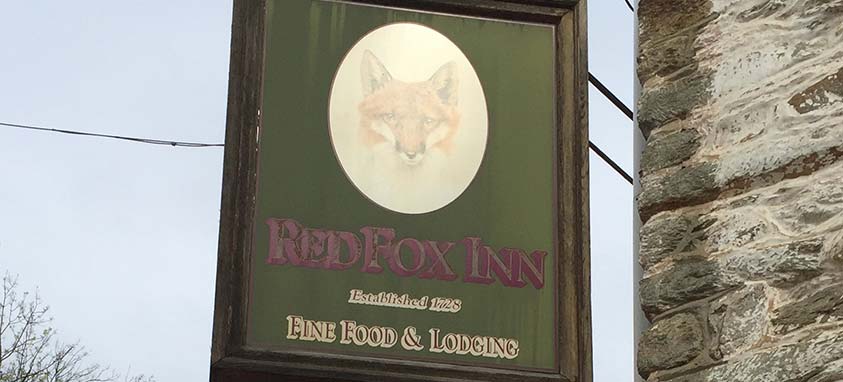 I'm intrigued by the longevity of Red Fox Inn, which ranks as the longest continuously operated inn in the United States. Turn the hospitality history book pages to 2013, when the Salamander opened, and it's easy to connect the dots on how invaluable this Northern Virginia region is as a respite from the hustle and bustle of Washington, DC.
During a recent fam trip to Salamander, we gained insights into Loudoun County's role in all things equestrian. This blog isn't the place to debate which area of the United States stands as the ultimate horse country, but suffice it to say that Loudoun County will give any destination a run for its money.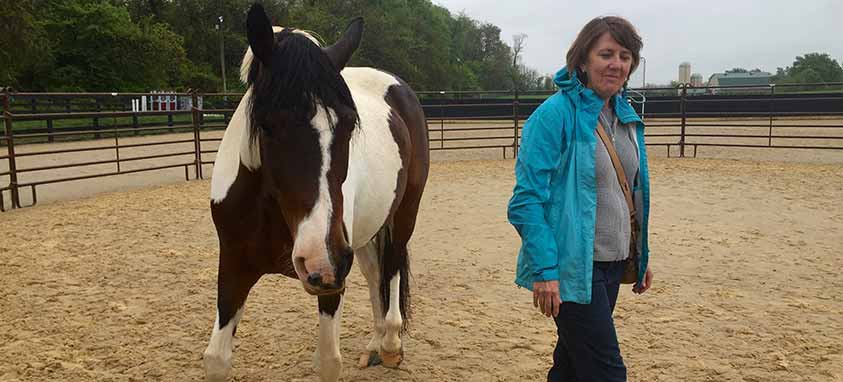 Salamander exudes equestrian pride with its own stables and horses. Onsite activities include guided trail rides, carriage rides and lessons. Perhaps the most creative use of horses and natural horsemanship is Salamander's one-of-a-kind Equi-Spective program, which teaches energy management through nonverbal communications. The half-day course is perfect for executive retreats, leadership training and team building. (We were warned that someone was going to cry and that actually did happen.)
According to Sheryl Jordan, equestrian director at the Salamander, Equi-Spective can be life changing for some and promotes emotional and physical healing among others. Following an indoor workshop that focuses on the impact of our energy, especially amid small groups, we headed outside to practice what we learned in a ring with a horse. Summoning up warmth and trust from our cores, we communicated with the horse to follow us around the ring. Walk methodically and Stella (our horse) would follow; break into a run and Stella sped things up. For those who doubted the process, Stella would stand still or head in the opposite direction.
"One of the reasons horses are so important in this is they are highly sophisticated," Jordan says. "They teach us to be more aware."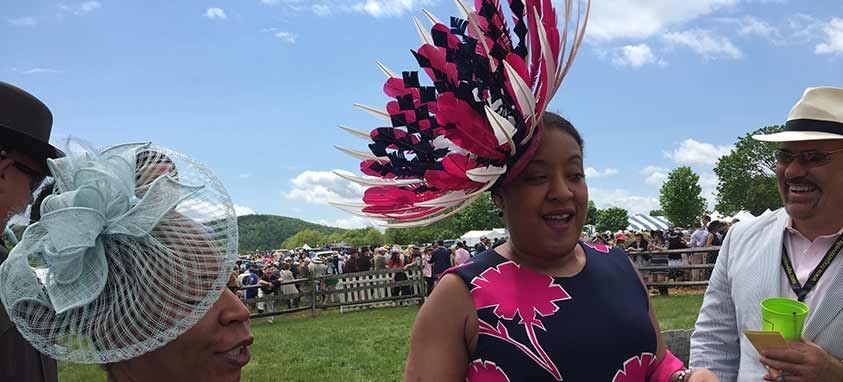 It just so happens that during our fam trip, the Virginia Gold Cup took place at Great Meadows in The Plains, a sister town of Middleburg. The event annually draws more than 50,000 horse lovers and revelers for steeplechase races. The spring races are always scheduled on the same day as the Kentucky Derby. One of the many hospitality tents was hosted by the Salamander, which served up specialties with the same integrity as the resort's eating establishments. In addition to betting on races and partying, the Gold Cup brings out some of the finest hats in the South, replete with a hat contest.
We were completely spoiled during our opening-night dinner in Salamander's intimate Cooking School. Wine was provided by nearby Greenhill Winery, which is developing quite the following. Our First Lady is partial to the winery's seyval blanc. Even more impressive is that Greenhill's sparkling wine made its way into swag bags for the 2016 Oscar nominees. (Don't tell anyone, but 22 members of Congress recently had a private dinner in Greenhill's manor house, which dates back to 1763.)
For groups (or individuals) meeting at Salamander, the winery makes a great offsite, transporting participants from luxury to the very best of Virginia wine country. New barrel and tasting rooms will be completed by end of year, allowing Greenhill to host up to 120.
Salamander offers 12,000 sq. ft. of indoor event space, including a 5,000-square-foot ballroom. Groups are drawn to the resort because of its luxurious environment that magically induces relaxation.
Property owner Sheila C. Johnson developed the 340-acre property as a getaway from the hectic lifestyles of DC movers and shakers. The resort boasts a full-service spa, millions of dollars of artwork, some from Johnson's private collection and other pieces that were commissioned, and trails that allow guests to explore the former farmland on foot, mountain bikes and horses.
On our 10-minute walk from the resort into town, we saw a red fox trotting across a grassy field. Just as the Red Fox Inn has comforted weary travelers since the 18th century, it's Salamander's turn to nourish bodies and souls with Southern charm and class befitting of world leaders.
"The expected or customary does little to inspire," Johnson has been quoted as saying. "Stepping outside the norm is a mighty motivator."