Meeting planners are often the unsung heroes of the fabulous events and meetings they pull off. The men and women who exert themselves to execute the perfect meeting—oftentimes starting years before the actual event—stay behind the curtain while keynotes and entertainment take center stage.
The sales teams at Hilton see the depths that planners go to for their events and decided it was time for some recognition and assistance.
"According to Jobs Rated's 2016 survey, being a meeting, event and travel professional is one of the most stressful jobs," Andrew Flack, vice president of marketing and ecommerce Americas at Hilton, told Smart Meetings. "These professionals are focusing on everyone involved in the event/trip but themselves, and often aren't thanked or given the credit they deserve for pulling off a wow-worthy occasion."
That's what launched the idea behind the Museum of Wow, a first-of-its-kind, multi-part B-to-B marketing initiative that brings planners' experiences to life to really illustrate their successes and inspire others.

"The Museum of Wow celebrated the distinct stories of 10 WowMakers that went above and beyond their job description to pull off a wow-worthy event and experience for their customers," says Flack.
What makes something wow-worthy, you ask? If you've been to enough events, you likely already know. It's the part of the event that attendees will continue buzzing about long after the meeting is over, leaving a lasting impression, and hopefully, bringing them back.
The first set of stories was introduced at Hilton's annual customer event during IMEX America in Las Vegas. The stories of these ten planners and their over-the-top events were recorded so that they could live beyond the museum. Artifacts were on display that represented the themes of the events so that exhibitors at IMEX could see and hear details of the events.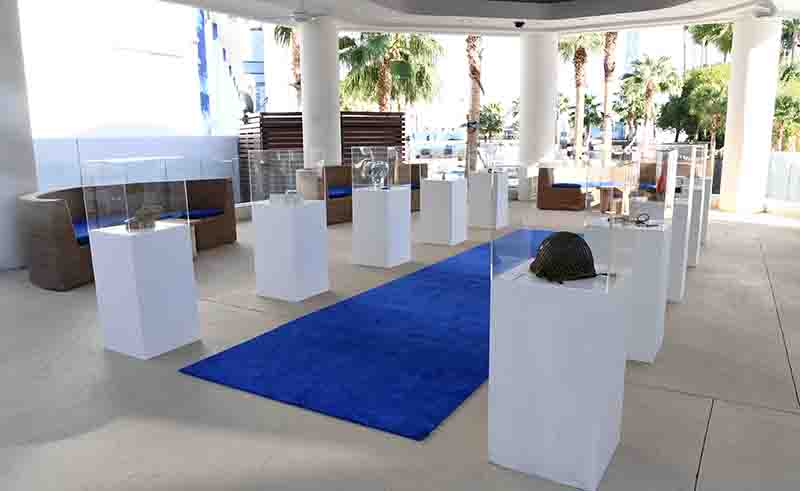 Museum of Wow on display at Tropicana in Las Vegas (Photo courtesy Denise Truscello/ Getty Images for Hilton)
Meet the WowMakers
Much of the staff at Hilton had a hand in selecting the first ten WowMakers, weighing in on some of the most memorable event moments they've witnessed at their hotels.
"The ten WowMakers we spotlighted for the launch, and are showcasing online, were the first set of stories that stood out to our entire team," said Flack, "and made a lasting impression on the customers that were at the center of those events."
Those recognized included Donita Jacobs, Jack Ezon, Mindy Halpert, Jason Awad, Diana Wilt, John Rutkauskas, Sandie Wiesenthal, Pamela Ballinger, Lesli Gordon and Joe Landers. You can hear about each of their Wow moments, here.
Joe Landers is the sales promotion manager for Shelter Mutual Insurance Company, who plans roughly 20 annual meetings on a global scale for groups of up to 500. During his audio clip, he shares the experience of working with the Hilton staff to turn a ballroom into a 19th century Bavarian affair.
"Our Hilton partners were in possession of a hand painted tapestry with images of a Bavarian Ballroom," explained Landers. "The Hilton Munich Park had not utilized that tapestry for many years and we thought it would be a fantastic addition to our Bavarian Award Gala. We loved the concept of taking the fairytale history of the area and fully integrating that with our award gala."
The event he was planning, Conference of Champions, was an annual incentive trip that has been in place for nearly sixty years and is never the same event twice. 150 top agents are recognized and encouraged to network and share best practices among the other agents.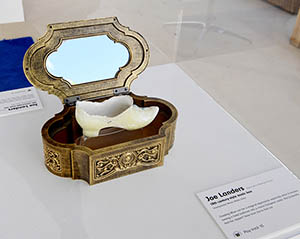 "The program centered around the history of Bavaria from the moment that our first attendee arrived on property," says Landers. "We offered tours that highlighted the legacy of King Ludwig II. On our award gala evening, our Champions stepped into a beautiful ballroom that looked as if it were set in Neuschwanstein Castle.  The staff dressed in livery uniforms from the period."
It was this epic theme, in conjunction with a 99.02 percent satisfaction rate in his post-event survey, that won Landers the Hilton acknowledgment of WowMaker.
"Frankly, I am speechless," said Landers. "There are so many other planners with larger and more complex programs that deserve to be recognized.  It was truly an honor to be selected."
Tools that Wow
The museum is just the beginning. Hilton plans to roll out a multitude of tools and resources over the next several months to support and inspire meeting, event and travel professionals to help them continually wow their attendees.
For starters, Hilton revamped their meetings website, meetings.hilton.com, to incorporate resources and tips for planners. Helpful infographics and checklists are available to help planners with booking, finances, health topics, technology, RFPs and more.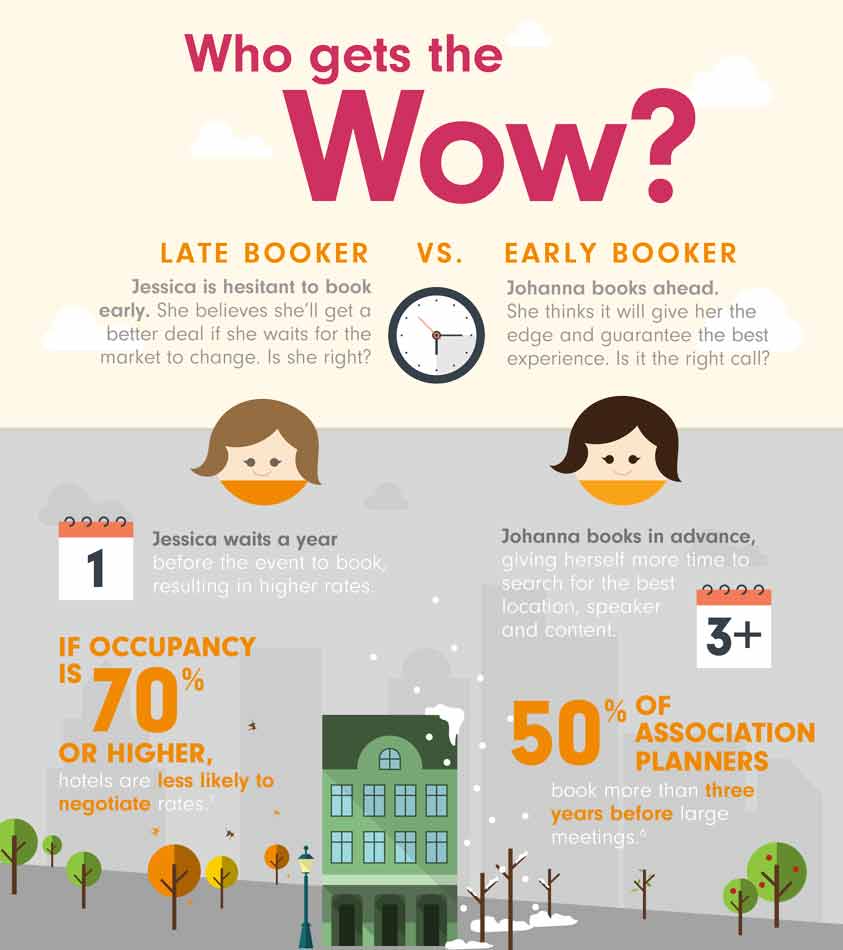 See the full infographic on Hilton.com
Hilton also launched the #WowMakersContest on Twitter to learn of more deserving planners and events that weren't on their radar. The social media campaign urged planners and event professionals to share their favorite stories and wow moments for a chance to win a variety of prizes, including getaways to Hilton properties and rewards points.
Hilton also expanded its Meet with Purpose program to make it more seamless for meeting and event professionals to incorporate healthier food and activity breaks during meetings.
Are You a WowMaker?
The campaign's intention was not only to shine a light on some deserved planners, but to inspire others when planning their next big event.
"Being a WowMaker is all about creating an amazing experience for the attendee or client," said Flack. "WowMakers know that budget matters, but also know that while most people will forget what an experience cost, they will always remember how it made them feel. If they can tap into the unique needs of their attendees or clients and give them even just one moment that makes them say "Wow," they've effectively become a WowMaker."
Flack went on to note that planners love their jobs, and love sharing their tips and best practices for executing successful events with other planners. So take advice from Landers, official WowMaker:
"No detail is too small to review and track when you are planning an event. I believe the little extra that can make an event extraordinary comes from a spirit of true partnership with your team of hospitality partners, hoteliers, DMCs, and CVBs.
"I believe it's one thing to execute an event because the contract or [banquet event order] states that it should be executed in a certain fashion… it is quite another thing to create relationships and friendships within your team of partners that fosters a desire to put forth a spectacular program above and beyond the paper in the planners binder.  That comes solely from mutual respect, pleasant exchange, open communication, and a commitment to put the attendee experience first in all discussions.  That is how you transform a program into a Wow event!"