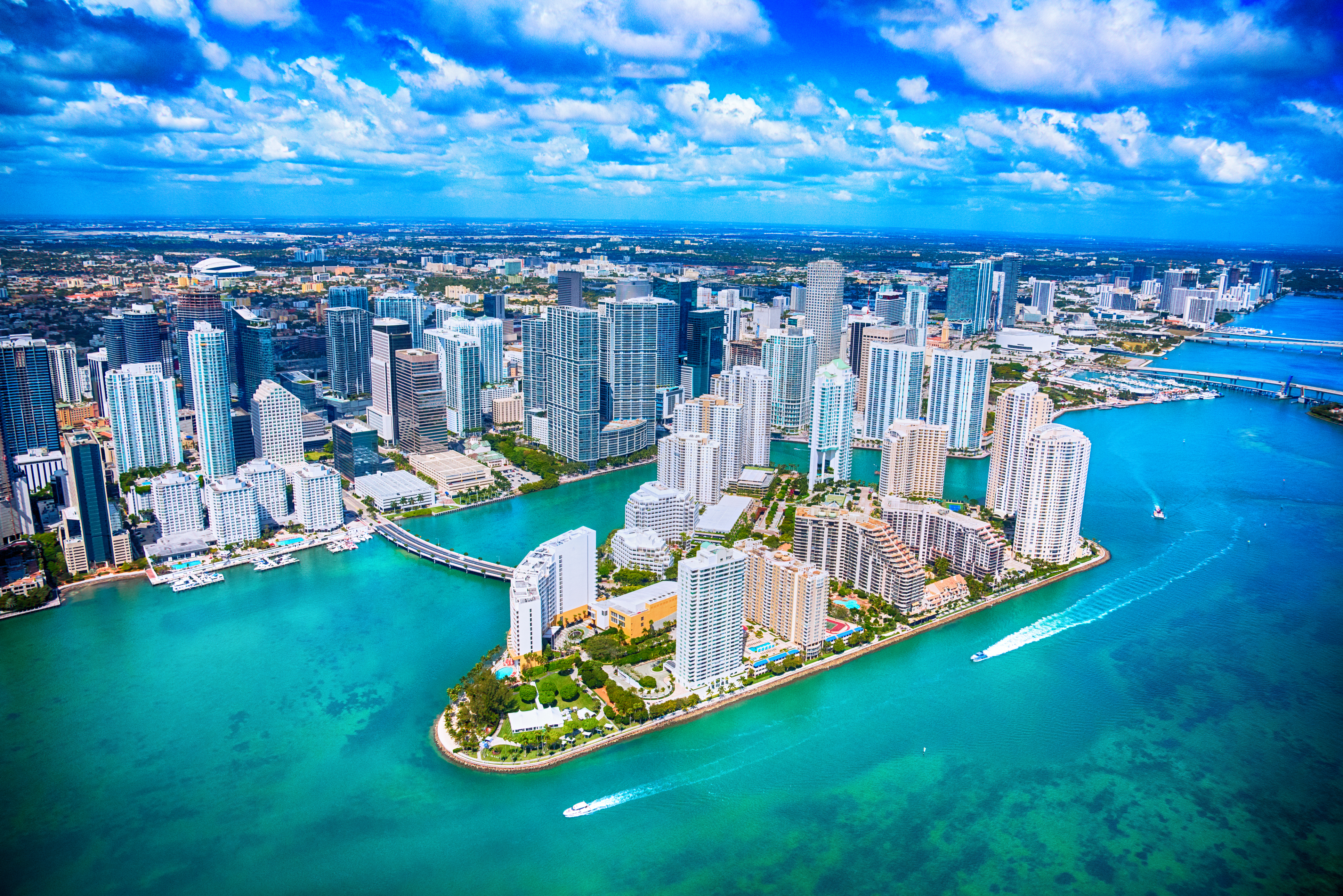 Sheraton Miami Airport Hotel & Meeting Center has just completed a $10 million renovation that includes refreshed guest rooms, a redesigned lobby, a transformed pool area and custom-built meeting space.
The hotel, the closest one to Miami International Airport (MIA), has transformed its 405 guest rooms by featuring a primarily neutral palette, eclectic furniture, a Herman Miller ergonomic chair, the signature Sheraton sleep experience and updated bathrooms. Many guest rooms also feature superb views of Miami.
A renovated entryway and porte cochere leads to the chic lobby, which, features striking geometric shapes, colorful art work and lush greenery. The lobby provides comfortable lounge seating, partly screened by partial link walls that provide both privacy while facilitating socializing.
The pool area has been transformed into a tropical paradise that includes indigenous plants, luxurious fabrics and a variety of seating options. Guests are able to enjoy a quintessential South Florida experience—dipping toes in the sand while sipping a cocktail—at  the white sandy beach installation.
The 17,000 sq. ft. of renovated meeting space is located on one floor, and accommodates up to 300 people. Sheraton Miami is the only International Association of Conference Centers-certified facility in South Florida.
Additional amenities at the property are a 24-hour club lounge, a fitness center, a 24-hour airport shuttle, and preferred rates at the renowned Melreese Golf Course.