Designed by Gensler, Banc of California Stadium will be the home of Major League Soccer's latest expansion team, Los Angeles Football Club (LAFC). Set to debut in Spring 2018, the 22,000-seat development is the first open-air stadium to be built in Los Angeles in over 30 years. Located in Exposition Park, Banc of California Stadium brings more than $350 million in private investment to Southern Los Angeles.
Banc of California Stadium offers several spaces for meetings and conferences, all equipped with premium hospitality. The stadium anchors the south end of the Figueroa corridor and is framed by views of the Downtown Los Angeles skyline.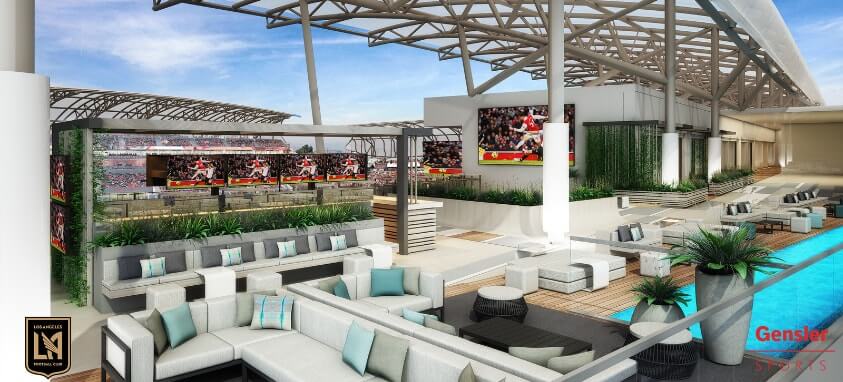 Premium spaces include The Sunset Deck, a one-of-a-kind venue that was created with the pristine Los Angeles weather in mind, boasting views of downtown LA, Peristyle at USC Coliseum and the Hollywood Sign. Emphasizing the venue's sightline, décor, bars and furnishings, the Sunset Deck creates the ultimate social setting in the heart of Los Angeles.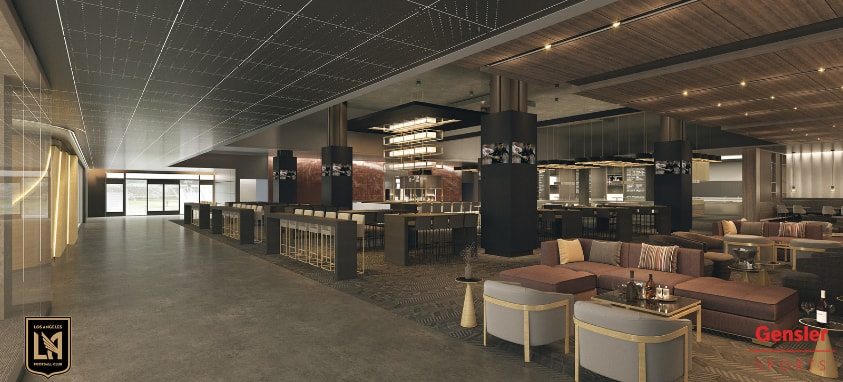 Intimate and private, the Field Level Club is perfect for presentations and allows open floor plans for theater or ballroom configurations. Located in the heart of the club are two enclosed multi-purpose rooms, both of which provide additional space adaptable for any occasion.
Located on the mezzanine level, the Founders Club is the most expansive and wide-open club in the stadium. With 14-foot ceilings and views of the pitch, the Founders Club offers the optimal setting for corporate meetings, lunches and parties. Attached to the Club is an exclusive roof-top venue located above the International Food Experience, suitable for any banquet-style event or trade show.
For booking inquires, please contact Angel Custodio at angel.custodio@LAFC.com.
As true destination experts, L.A. Tourism offers award-winning experience, personalized service and seamless convenience. Want to learn more about Los Angeles or ready to plan your next event? Contact the L.A. Tourism Sales team to make your planning and decision-making easy, simple and stress-free.