After a while on the convention circuit, every city starts to blur together – until you get to Phoenix. Unhurried and unexpected, Phoenix is a place where connections are made in boardrooms or on urban trails. The city is a mix of outdoor beauty and urban sophistication, a combination not found in many meetings destinations. Inspiration looms around every corner in the form of breathtaking desert vistas, stunning skies and colorful murals.
In its downtown urban core, Phoenix emits a trendy, yet unpretentious, vibe. A spacious, award-winning convention center and three major hotels anchor the area which is filled with dining and entertainment options for attendees to enjoy during their free time.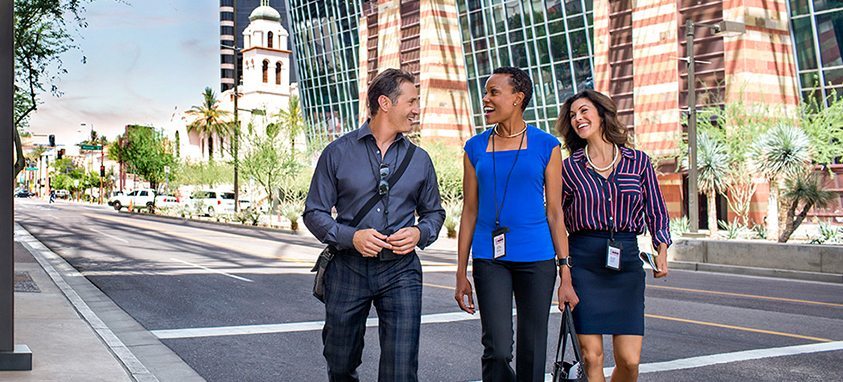 Downtown Phoenix is growing and evolving daily. Thanks to an influx of entrepreneurs, visionaries, students and artists, the city is brimming with youthful energy and new investment. A brand-new hotel is slated for a summer 2018 opening with another beginning construction next year. Also on the horizon for 2019 is the completion of Block 23, a mixed-used development that will include downtown Phoenix's first grocery store. And all of it is within walking distance of the Phoenix Convention Center.
When it comes to getting here and getting around, few meetings and event destinations rival Phoenix for ease and convenience. Phoenix Sky Harbor International Airport is served by 16 airlines with more than 1,200 daily flights. American Airlines, Southwest and Frontier, as well as international carriers British Airways, Condor Airlines and Air Canada, are all adding new flights in 2018. Terminal 3 is undergoing an extensive $590 million modernization. Phase 1 has been completed with Phases 2 and 3 scheduled for completion in early 2019 and 2020, respectively.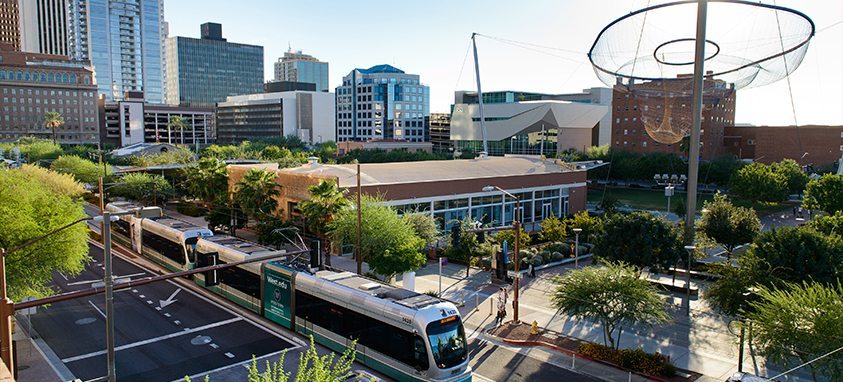 Sky Harbor is just four miles from downtown and 15 to 30 minutes from most area hotels and resorts. Arriving meeting attendees can take the free PHX Sky Train from the airport to the nearest Valley Metro Light Rail station, which can move people around town all day for only $4.
We know you're not looking for another breakout – you want a breakthrough. When you meet in Phoenix, success can be found at every turn. Learn more at visitphoenix.com/meetings.