Keeping your group engaged can be a daunting task when they find themselves meeting in the same old venues and destinations. That's why it's important to find a location that can impress attendees while keeping them focused on the business at hand. Fortunately, it's easy to balance fun with productivity when you plan your meeting in Naples, Marco Island and the Everglades.
Known as Florida's Paradise Coast, the area has many beautiful resorts and hotels with elegant ballrooms, state-of-the-art conference rooms, stunning outdoor spaces and plenty of breakout rooms to suit any of your event's needs. Many of our accommodations offer features like beach access, spas, restaurants, golf courses, fitness centers and more­—making it easy for your attendees to have fun when the work is done.
For a truly one-of-a-kind meeting, Florida's Paradise Coast offers many spectacular off-site venues. Hold a reception on a white sand beach along sparkling turquoise Gulf waters. Throw a floral-inspired evening at Naples Botanical Garden. Get wild at the Naples Zoo or NGALA Wildlife Preserve, where guests can feed exotic animals like giraffes, rhinos, tortoises and more. Host a classic affair surrounded by vintage cars at the Revs Institute. Or give attendees a dinner and a show with a breathtaking sunset dinner cruise aboard the Naples Princess or Macro Island Princess. Any one of these offsite venues are enough to turn an incredible meeting into an unforgettable one.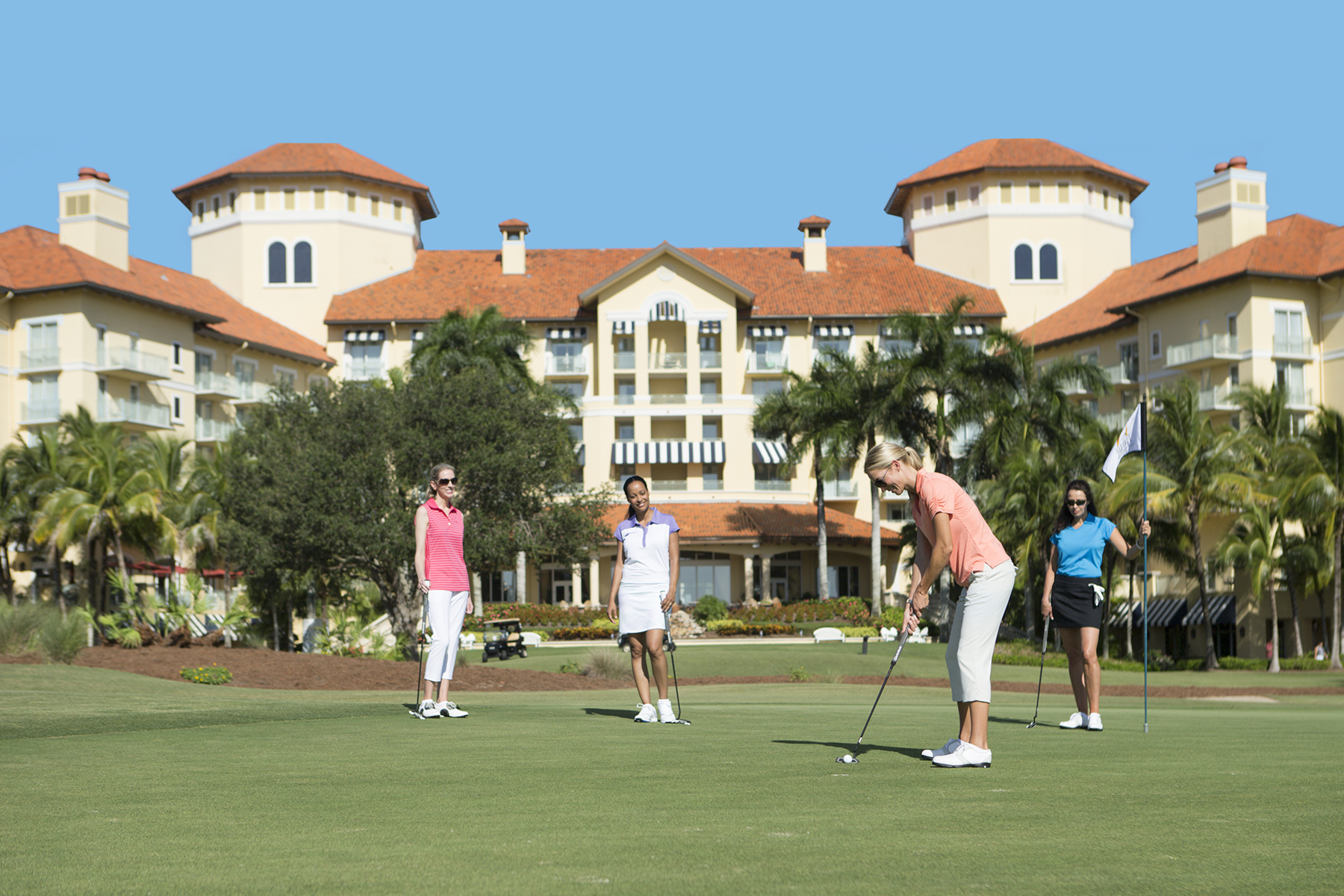 Full stomachs lead to focused minds, and Florida's Paradise Coast is also a foodie Paradise! Naples is consistently listed among the top dining destinations in the United States, and with good reason. With many award-winning chefs and restaurants throughout the region, your attendees will be wowed by fresh-from-the-Gulf seafood, local produce, international cuisine, downhome cooking, decadent desserts and more.
Best of all, meetings booked from May-December can enjoy attractive seasonal rates, allowing you to pass the savings on to your attendees. And since the destination can provide you with free group attendance promotional (GAP) materials like postcards, email templates and maps and more, it's easy than ever to ensure an excellent turnout for your events.
Give your attendees a meeting experience they'll never forget. Come fall in love with Paradise and plan your next meeting on Florida's Paradise Coast today. Contact Debi DeBenedetto at (239) 252-2379 or email at Debide@colliergov.net. Learn more at MeetinParadise.com.