Last year's annual offsite was, to quote your boss, "epic." This year, expectations are soaring, but so are meeting costs — and your budget didn't get the memo.
What's a professional meeting planner to do? We reached out to a few of our most trusted partners to find out how they're doing more with less, without sacrificing the wow factor.
1. Look for venues that take pride in creative, quality F&B programs.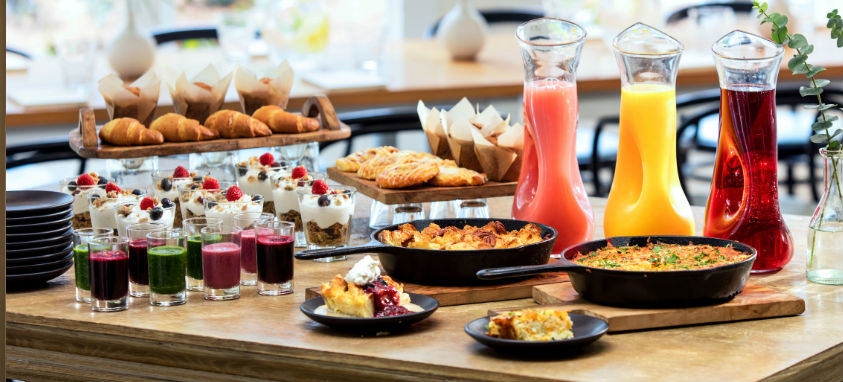 Although we've all endured typical "banquet food," events at any of the 11 Kimpton hotels in the DC metro area come with turn-key food and beverage experiences led by the Chefs at the helm of our adjacent restaurants.
When your guests are enjoying chef-prepared food such as Duck a l'Orange from Chef Sebastien Rondier of Brabo in Alexandria, Virginia, or Kimpton Mason & Rook client-favorite Shrimp Garganelli from Radiator's Chef Jonathan Dearden in DC, the guest experience is heightened, which in turn raises the return on investment for your event.
A recent group of meeting attendees shared a personal moment with the Chef and Sommelier at Kimpton Lorien Hotel & Spa in Alexandria, VA, as they were on hand to walk guests through a four course meal and wine pairing. Chef Rondier's appearance "was like having a rock star in the room," says Donna Vaughn, Kimpton Lorien's Director of Catering. The best part, there's no extra charge for the special attention, it comes naturally in Kimpton's passionate culinary culture.
2. Share your budget and goals for the event upfront.
One tip passed from our expert panel of Kimpton clients is to share what you can afford, highlight any points of flexibility, and then trust the venue to create a great experience within your budget. Look for teams willing to think outside the box to develop packages that address your meeting goals directly, such as highlighting food items that don't have a high cost but still deliver an impressive presentation. Buddee Clinton, Director of Catering at Kimpton Hotel Monaco Washington DC says, "Knowing this information up front can make the planning process much more collaborative, creative, and cost effective."
Perks and amenities included in baseline pricing also add to a venue's bottom-line value. Kimpton's standard amenities — such as free Wi-Fi for IHG Rewards Club Members, complimentary morning coffee and tea, and hosted evening wine hour for hotel guests — offer a robust hospitality experience to attendees, while keeping those precious dollars focused on the creative elements of a meeting that make a lasting impression.
3. Look for venues with a track record for creating one-of-a-kind experiences.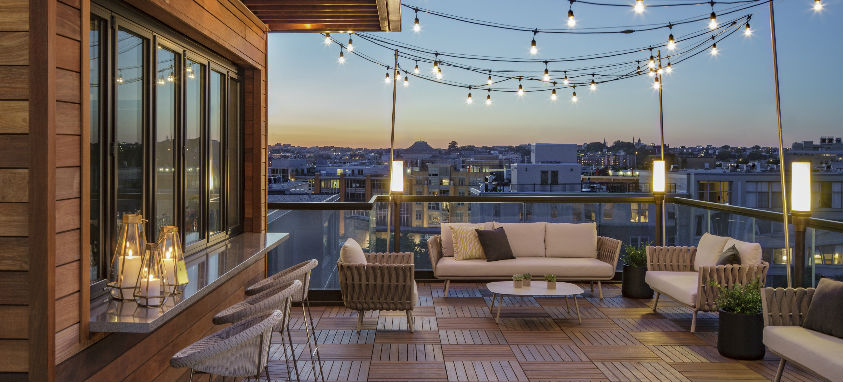 "Every event, we feel like we have to step it up," says Sarah Benrazek, PMP, Marketing Manager for Agility. Benrazek says to help with this, she looks for hotels that are "a little more unique, not cookie-cutter," with experiences that are off the beaten meetings path.
Luckily, this is an area that Kimpton takes seriously, often revamping menus with new F&B creations and unique break ideas. With team-building activities like assembling bikes to be donated to a local children's charity, or a class in the art of fruit and vegetable carving, event experiences at Kimpton are truly one of a kind.
To learn more about hosting your next event at one of our 11 DC metro area hotels, contact us at kimptonindc@kimptonhotels.com, or visit our website at www.kimptonhotels.com.