Kimpton Brice Hotel, Savannah
If you've recently had to plan a meeting with a short lead time, say 60 days or less, you're not alone. Booking windows are shrinking and even the most complicated meetings are expected to be delivered pronto and with rave reviews. But no need to panic. We've got a trio of strategies for navigating the chaos of eleventh-hour events.
1. Get the Details on the Table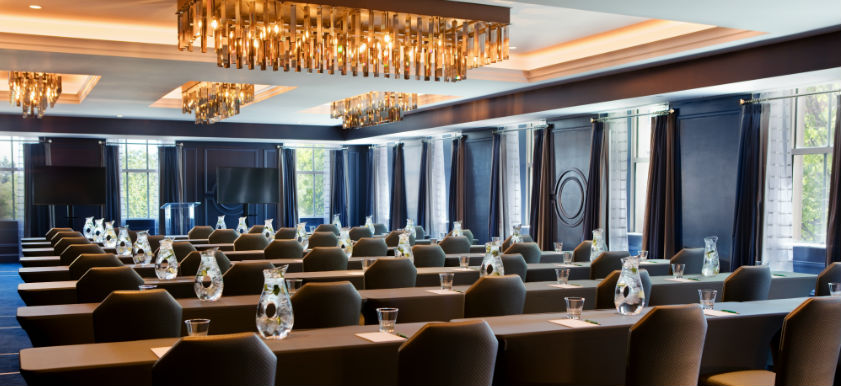 More information for venues upfront results in a more streamlined RFP process. Joey Iding, corporate events specialist for AF Group, relies on copious notes from past events to maximize efficiency.
"I have a blueprint encompassing guest preferences, details on A/V and breakout rooms and everything in between," Iding says. "By including specific details in initial conversations, it helps eliminate time-consuming back and forth, and results in a proposal with everything we need built in."
Lisa Hemphill values that kind of homework. As director of sales and marketing for Kimpton Brice Hotel in Savannah, GA, she doesn't want a last minute group to miss out on all that Savannah has to offer.
"Why did they choose Savannah? What are they looking to experience while they're here?" Armed with the answers upfront, Hemphill has time to contact local partners and craft an authentic Instagram-worthy experience.
2. Don't Be Afraid to Flex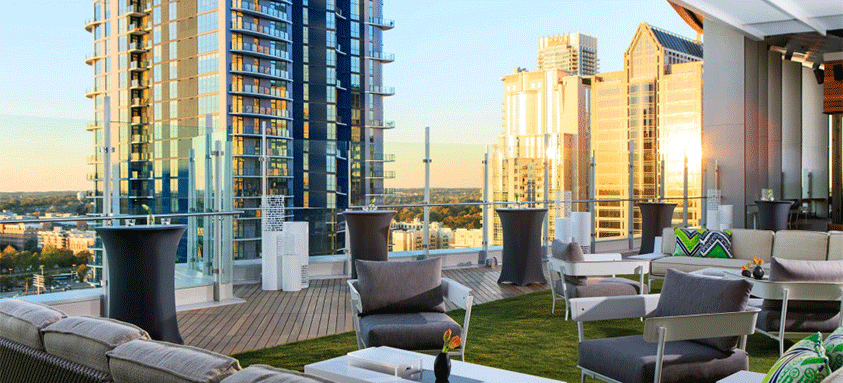 Flexibility on your part can lead to a refreshing new experience. When Kimpton Cardinal Hotel in Winston-Salem, NC, was approached by a local client to host a last-minute event for a group of 50, the traditional meeting rooms were spoken for. "The planner was willing to be creative, so we turned the indoor basketball court of our recreation space into a meeting room with a little staging. In the end the group was thrilled because they wanted the Cardinal experience, and we were still able to deliver on that," said Liza Edgerton, Cardinal's director of sales and marketing.
Rooftop revelry. In Charlotte, Kimpton Tryon Park Hotel got resourceful with a group that had booked inside 60 days and required meals to be held in a room nearby the meeting room. "When we proposed the rooftop lounge as the venue for their meals, the planner hesitated to stray from their usual plan," says the hotel's director of sales and marketing Giovanna Slaughter.  "It turned out that giving the group a change of scenery, especially with the views of the city from the 19th floor, was just what they needed. The feedback was all positive – they appreciated the experience."
Bigger than Brice. Savannah's Kimpton Brice Hotel can host up to 125 attendees. Rather than turn down larger groups who want to enjoy acclaimed Kimpton service and food and beverage concepts, the hotel has partnered with an off-site historic venue that hosts up to 250 guests. "Though it's not the usual modern-chic Brice backdrop, our clients rave about the charming setting paired with the Brice experience they've come to rely on," says Hemphill.
3. Pick a Partner Who Goes the Extra Mile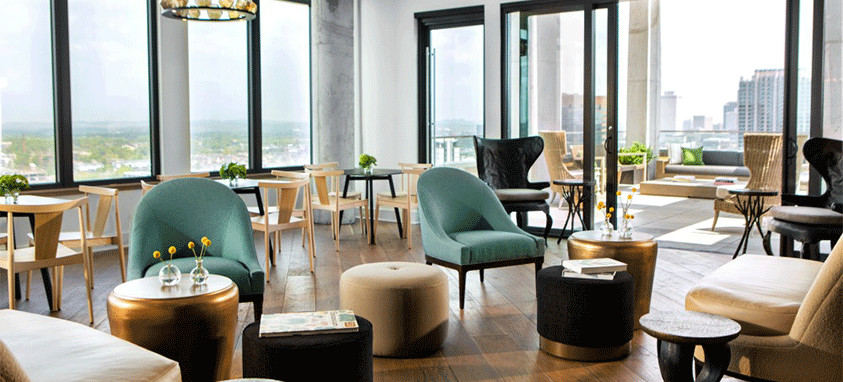 A true partner will go above and beyond for you. AF Group's Iding shared his experience planning an internal meeting for over 100 people in under four months at Kimpton Aertson Hotel in Nashville. Four weeks form the meeting, Iding's group requested a specific entertainer whose act had very unique space requirements that the already finalized room setup couldn't accommodate. "It was quite the production," Iding says. "The team at Aertson reformatted the room and built an elaborate stage at the last minute, without a hitch. They were a true partner in this event with us."
When you do your homework, bend a little and pick your venue wisely, even last-minute meetings can come off with flying colors.
To learn more about hosting your next event and earning a VIP weekend at one of our 4 hotels in Nashville, Charlotte, Savannah, and Winston-Salem, contact us at southeastsales@kimptonhotels.com or visit our website at www.kimptonhotels.com.