What's the secret to turning a good meeting into a great one? Simple. Making your attendees' well being a priority by incorporating health and wellness activities into your plan. Fortunately, Florida's Paradise Coast is leading the way in wellness meetings, which means you can easily plan a meeting your group will never forget in Naples, Marco Island and the Everglades.
What makes Florida's Paradise Coast the destination for wellness meetings? It starts by being named the "Happiest, Healthiest City in the U.S." by the Gallup-Sharecare State of American Well-Being three years in a row.  What's more, the area has been designated a Blue Zones Project Community, due to its commitment to the wellbeing of both residents and visitors alike. This proven dedication to health and wellness makes it easy for planners to incorporate healthy initiatives into their meetings.
Best of all, there's no compromising elegance for wellness when groups stay in Naples and Marco Island—they can have it all. Many of the area's stunning resorts and hotels are dedicated to eco-friendly operation yet still provide sophisticated offerings like onsite restaurants, spas, golf courses, beach access and more.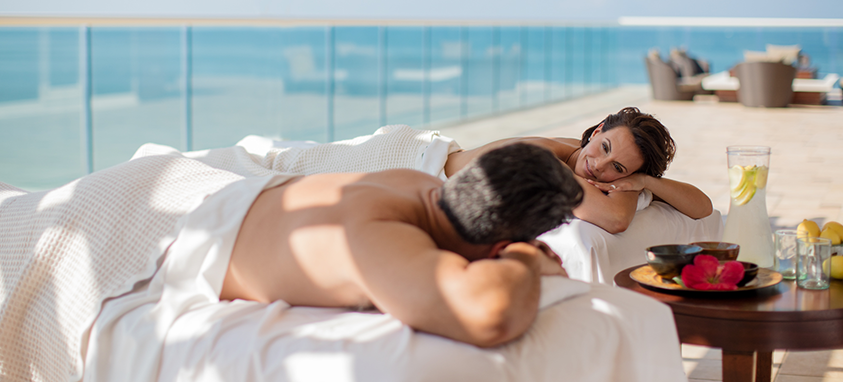 When planning a wellness-focused event, it helps to find ways to keep attendees active and engaged. That's why Florida's Paradise Coast offers numerous offsite venues that bring the meeting room outside. Hold your event on the pristine white sand beaches of Naples and Marco Island, where groups can enjoy teambuilding events, or just walk along the shore and dip a toe into the surf. Plan a wild meeting at NGALA Wildlife Preserve or the Naples Zoo, where groups can learn about nature and interact with exotic animals. Create a golf outing on a championship course in Naples or explore the world-famous Everglades on an eco-tour. You'll find that there are plenty of creative solutions that will turn your meeting into something dynamic and memorable.
It's hard to focus when you're hungry, so be sure to satisfy your group's desire for incredible cuisine with health-conscious menu options. Many of the area's award-winning restaurants and chefs offer lighter calorie menu choices and dishes that are compliant with several dietary restrictions, like Keto or gluten-free. Naples is consistently lauded as one of America's best cities for food, so you're certain to impress attendees with luncheons and dinner meetings featuring the area's famous fresh-from-the-Gulf seafood, farm-to-table dishes and more.
Everything about Florida's Paradise Coast makes it easy for visitors to unwind and de-stress, and that's especially true for meeting attendees. The area is famous for its luxurious spas offering group packages for meeting groups. Also, many beachfront resorts offer activities like yoga on the beach or on paddleboards to help groups learn the importance of balance and relaxation.
As long as you put your attendees' health and wellness first, they're sure to discover an unforgettable meetings Paradise. Visit ParadiseCoast.com/wellness to learn more about planning a wellness meeting today.