The focus on gathering responsibly has never been more in the spotlight. Meeting and event planners need to be aware of the values their organizations, companies, and clients want to demonstrate to their stakeholders. Attendees will also expect that planners are thinking ahead about the impact the event will have in the future. Are you doing your part to lighten the carbon load?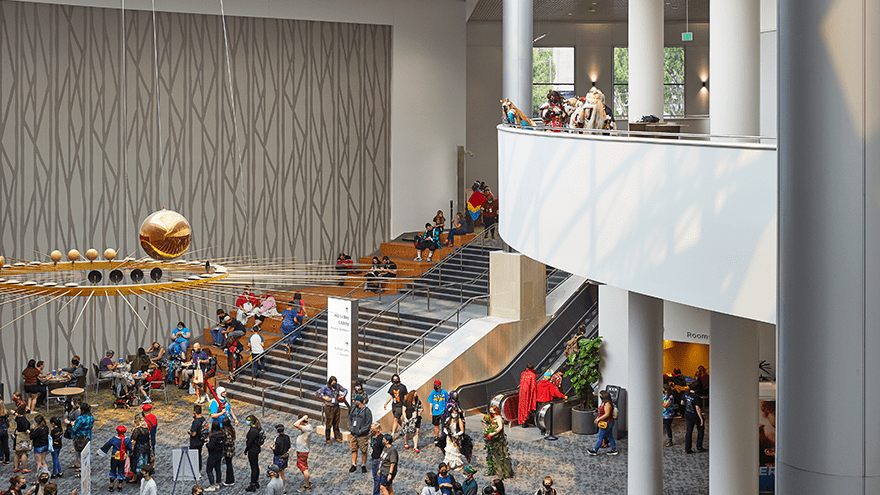 Picking the right convention partner can make a world of difference and save planners expensive time and legwork.
The LEED Platinum Oregon Convention Center (OCC) guarantees that you will have a sustainable event. Their objective is to create the lowest environmental impact event possible for planners and attendees. Sustainability is in the Pacific Northwest's DNA, and the OCC team is committed to the role of being an industry leader in sustainability.
The venue continues to launch new initiatives with its goal to make meetings as responsibly sustainable as possible. Here are some of those key initiatives:
Each year, the OCC donates approximately 35,000 meals to local nonprofits to help address food scarcity in the city.
A first-of-its-kind waste diversion policy to focus on reducing event waste launched in 2015, with additional enhancements that continue to increase its current 65% diversion rate.
A 6,500-panel solar array launched in 2016, generating approximately 25 to 30% of the center's annual electrical use. It's one of the largest solar arrays in a convention center in the nation.
Green energy purchases through the local utility provider offset the remainder of the Oregon Convention Center's electrical use.
A rain garden collects and treats water from 5.5 acres of rooftop and loading dock space for stormwater management and conservation efforts, meeting the standards of the Salmon-Safe certification program.
A new partnership with PATH Water creates branded BPA-free water bottles that can be refilled at 24 water bottling stations within the center.
Learn more about holding a sustainable event in Portland
Sustainable and Spacious

The Oregon Convention Center features over 478,000 square feet of event space, which includes:
255,000 square feet of contiguous exhibit space
52 meeting rooms
2 grand ballrooms
3 VIP suites
The Skyview Terrace
Plus, if you need some fresh Oregon air, the center has a 30,000-square-foot multi-use outdoor space.
The best part? A $40-million-dollar renovation completed in October 2019 brings improved accessibility, flexibility, and elevated design.