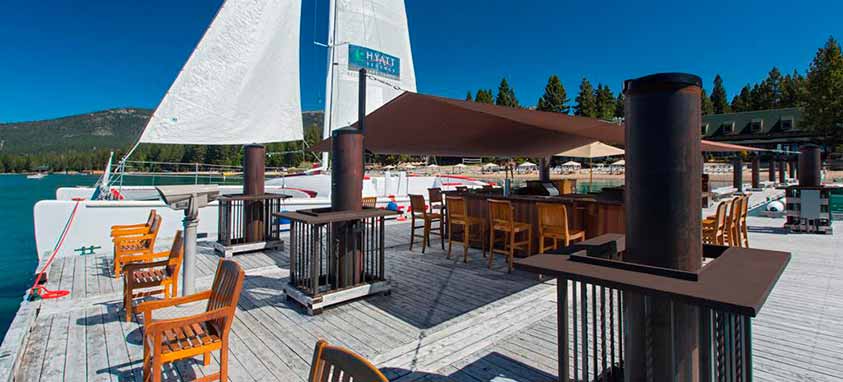 The north shore of Lake Tahoe – a lake split between California and Nevada in the heart of the Sierra Nevada Mountain range – has been delighting guests since it was put on the map by pioneers of cool in the 1960s, like Frank Sinatra and his rat pack crew.  Since then, it's been a can't-miss destination for global travelers, boasting private beaches with jaw-dropping views, world-class outdoor recreation, and a plethora of high-end and gourmet dining options. And now, with direct flights from major markets like L.A., New York and San Francisco, one north shore resort is finding a way to make events and meetings in Tahoe just as cool for groups as it is for leisure travelers.
"We thought to ourselves, 'Why do we love Lake Tahoe, and how can we bring that magic to guests?'" says Andrea Daly, Assistant Director of Events at the lakefront Hyatt Regency Lake Tahoe Resort, Spa & Casino. "And the result is that we are rethinking everything, whether that be coffee breaks, receptions, or arrival to the resort. Everything is custom here."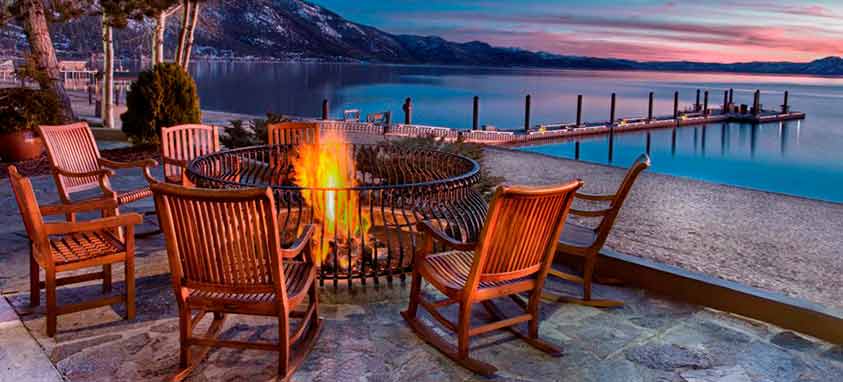 Daly points to a few things her team is doing to give meeting attendees a taste of what makes Tahoe so unique, including welcome receptions on the resort's private beach and floating pier, overlooking the lake and nearby mountains. While local Tahoe wines and beers are always on the table, so are homemade granola bars, dishes with ingredients sourced from local farmers, and a gourmet s'mores bar for attendees to sit by a campfire and make their own treats. The event can be themed to reflect anything from a rugged camping experience to a swinging celebration, like the luxurious Rat Pack parties of the 1960s.
Events for other groups have included complimentary pop-up farmers markets, group kayak race team-buildings, and even snowshoe tours through the resorts winding and wooded property.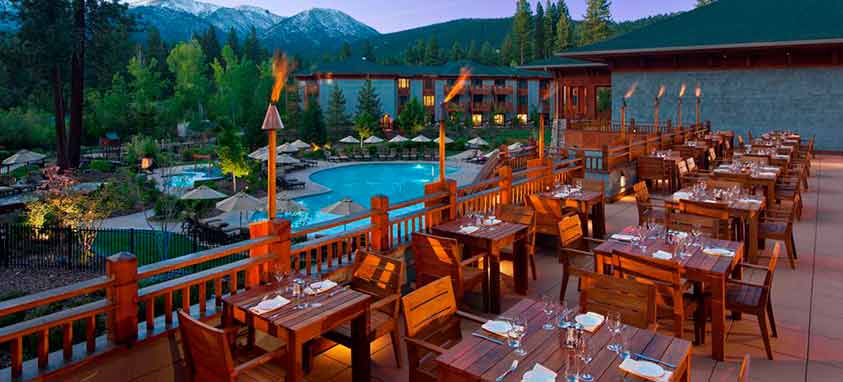 "We also wanted to rethink how guests reconnect," adds Daly, noting that they never limit attendees meetings just to meeting room spaces. "We've held sessions on our private beach, lunches in our wild-west themed saloon, and even held breakout sessions on the lake aboard our private catamaran."
"This resort and this location are both something amazingly special," says Mike Bergin, the resort's Assistant Director of Sales. "We have 50,000 feet of meeting space, indoor and outdoor locations, and a team that works here in the resort business because they want to share this fantastic place with our guests. Customizing every detail of the group experience is what we're about every single day."
Adds Daly, "This unique place is our home. And when guests our here, we want them to experience Tahoe's magic just like we do."