Las Vegas offers meeting planners something more than a fabulous city. These days, the Las Vegas meeting experience also comes in the interactive, awe-inspiring variety. We're going to share two fairly recent additions to the Las Vegas meeting scene for those looking for something out of the ordinary.
Cirque Spark Sessions. This innovative program was designed to give corporate and other groups the chance to learn how to perform their own customized mini Cirque show. These sessions offer memorable, immersive team-building exercises, overseen by the talented and limber team of professionals who star in Cirque du Soleil. Let's just say they know how to bring out hidden, high-flying skills in business people. There are two kinds of sessions. The first is an educational program where your team literally learns the ropes of risk taking from these pros. The second session gives groups of 40 a full Cirque experience, complete with makeup, costumes, casting, choreography and a final performance. Along the way, the experience is captured on video. At the end, the group will have a personal "spockumentary" of their experience, along with the memory of the amazing leaps of faith they made.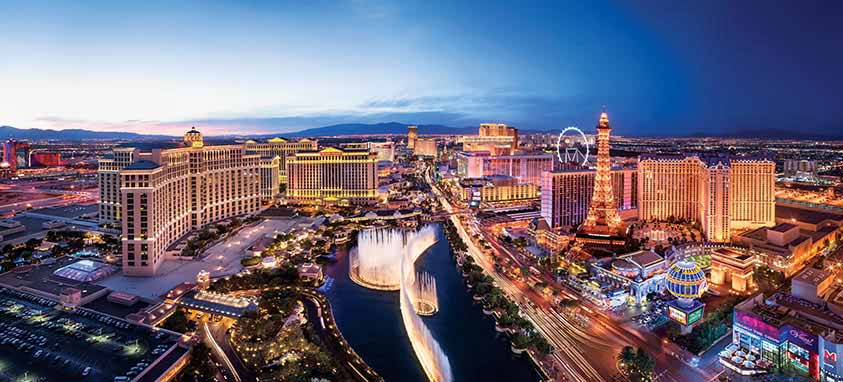 The Vortex at The LINQ. Picture a business gathering. The Vortex at The LINQ adds two missing ingredients: lights and action. To put it in astronomical terms, the Vortex is like having a private meteor shower on demand. That's because hanging over the meeting area is a canopy covered in thousands of lights programmed to shimmer, cascade and basically add a layer of high-tech glamour to the occasion. Along with the light show, the Vortex area overlooks the Strip. So, this bright spot is really the ideal place to hold a business gathering after dark. And right next door is the High Roller, the world's largest observation wheel. That adds yet another layer of light and action to the setting.
There's no doubt that the meeting world is changing fast with a demand for greater interactivity and memorability. One of the ways to stay ahead is to offer clients something unexpected with options like Spark sessions and the Vortex.