San Jose is the Capital of Silicon Valley and the country's most future ready city (Dell) with the world's largest concentration of technology expertise. Over 6,600 tech companies call San Jose home, including Adobe, Cisco, PayPal, EBay and NVIDIA. Many tech companies are choosing San Jose as the host city for their events and attendees will find the city's innovative and entrepreneurial spirit contagious.
Apple is bringing their World Wide Developers Conference back to San Jose in 2017 (June 5-9), Facebook is bringing their F8 Developers Conference (April 18-19) to San Jose and Silicon Valley Comic Con will return after a successful inaugural event (April 21-23).
San Jose native, Apple Co-Founder and Silicon Valley Comic Con Founder, Steve Wozniak had this to say about San Jose. "San Jose is the epicenter of Silicon Valley, a place where nothing is impossible… Silicon Valley Comic Con will showcase the intersection of fact and fiction, technology and pop culture, and the power of imagination. It just fits for us to hold the convention here in San Jose, the city where I grew up and love."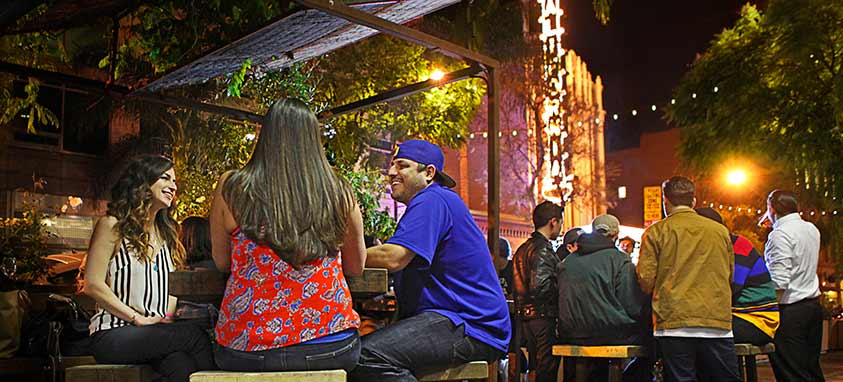 Like many of the tech giants in Silicon Valley, San Jose has a campus-like feel of its own. The San Jose CVB manages the convention center, four historic theaters and two cultural venues, all within the downtown core. It's easy to arrive in San Jose with Mineta San Jose International Airport (SJC), only four miles from downtown.
SJC offers 150 daily departures to 41 non-stop destinations.  They recently welcomed international flights to London, Frankfurt, Beijing and Shanghai, along with domestic service to Baltimore-Washington and Salt Lake City. This March, SJC will add direct service to Chicago and New York.
Like Apple, Facebook and Silicon Valley Comic Con, we encourage you to find a home in San Jose. Start exploring at sanjose.org/meetings.