Attending an event is an investment, monetarily and timewise. As an event planner, it is important that attendee engagement and satisfaction are high to make it a valuable spend for the delegates. Event technology can be used by facilitating more interactions and experiences onsite without having it be a distraction. Attendees are always looking for new ways to network, learn best practices and obtain new information while meeting new companies and thought leaders. By having this level of insight, the attendee can make the most of their time and have a high-quality event experience they can tell their boss about.
Enhancing the attendee experience
In order to ensure positive attendee engagement at your event, implement technology that will enhance their experience, such as event mobile apps, social walls, and wearable technology. Event mobile apps can give the attendee systematic navigation to a specific session or alert them if someone they want to meet is nearby. Social walls allow attendees to be an active participant in the event and see what other attendees are saying about topics and sessions. Wearable technology such as the LOOPD badge is great way for event gamification, for example a scavenger hunt between the badge and the hubs. Not only can badges and apps be used for gamification but together they can collect and store information such as contact information and marketing collateral.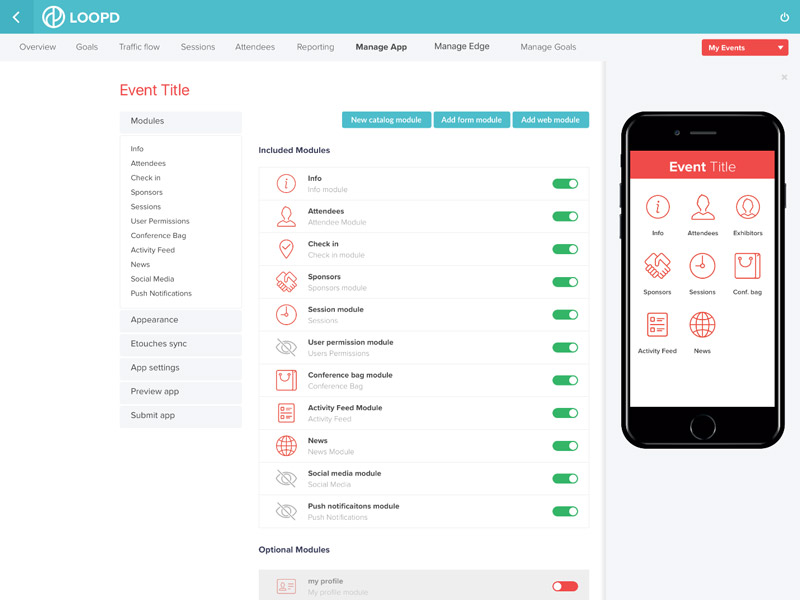 Data is king
Nowadays, events are all about how to leverage data for the overall marketing strategy. Wearable technology can collect the attendees' active and passive interactions by measuring session attendance and dwell time for each attendee. It can also see how many attendees have visited specific booths and how long they were there. When an attendee exchanges contact information or receives marketing collateral by pressing a button on their badge, the event planner can understand what their attendees are physically interested in at the event. With event analytics platforms such as LOOPD analytics, event planners can understand what they can do to improve their events. When you use event mobile apps and wearable technology together, event planners can receive digital and physical metrics that can help them evaluate the success of their event in real time. This data can then be used to power future campaigns post event.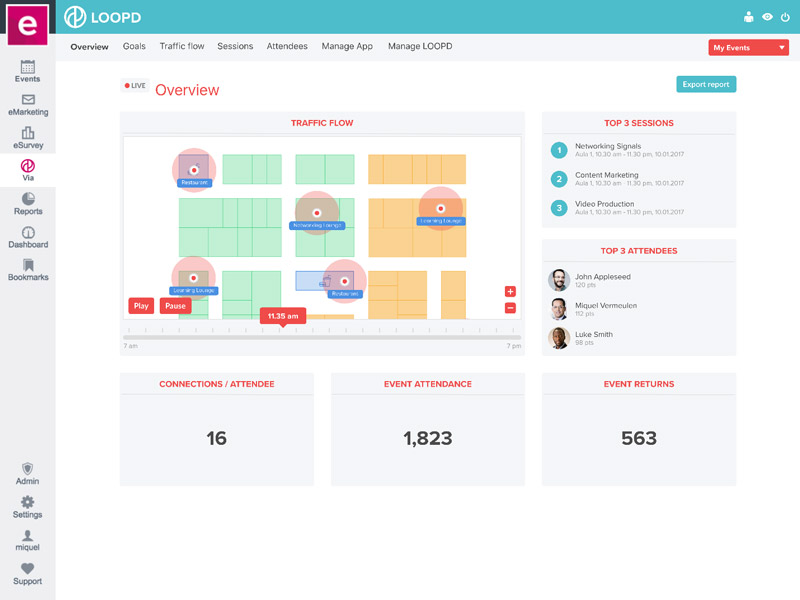 Out with the old and in with the new
Attendees want information but they don't want to carry it around all day. For example, the LOOPD badge can tell an attendee of all the sessions and companies they visited and it can also replace traditional business cards and any type of brochures virtually when the attendee uses their badge to exchange information. Once they press that button on their badge, they can receive the information in their LOOPD app. Overall, event technology should be easy to use, intelligent and valuable for the attendees.